The EHR scribe saga: Taking the load off pressured practitioners
Andy Carle, adjunct professor in the Department of Health Administration & Policy at George Mason University in Fairfax, Va., says that electronic health records (EHRs) are great. They improve transparency and quality of documentation, and they enable better, easier and faster communication between practitioners and settings. However, there is a caveat: Even in this world where people can text at lightning speed while eating a sandwich and watching TV, EHRs take time to complete — and using this technology actually has decreased physician job satisfaction and contributed to burnout. Physicians spend up to two hours on EHR-related tasks for every one patient-care hour, and this takes time away from direct patient care.
Enter the role of the EHR scribe.
Initially, though, the solution appeared to be voice-recognition (VR) technology. However, Andy notes that this is years away from being perfected. To date, there are a few VR options. The gold standard is IBM Watson, but even that has an error rate of 6.9 percent. A team of Microsoft researchers says it has achieved the lowest error rate for speech recognition on record at 6.3 percent, but this, too, is imperfect when perfection is crucial.
And VR is even less accurate — and comes with a significant frustration rate — for practitioners such as Alice Watson, MD, MPH, director of quality and safety in the Department of Dermatology at Brigham and Women's Hospital in Boston, Mass., whose Scottish accent makes using VR woefully unproductive.
For documentation relief, take an EHR scribe, then go home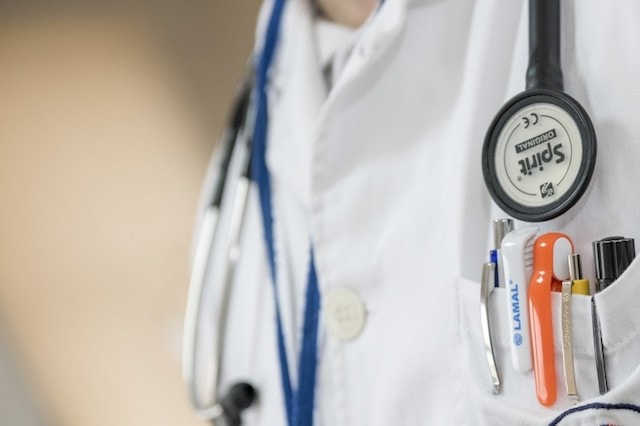 Dr. Watson and others like her have found documentation relief and success using medical scribes to handle real-time charting and documentation during clinic, office or facility encounters with patients. Recently, she and her colleagues implemented a multi-practice quality improvement pilot program that found EHR scribes helped enhance clinical documentation, improve revenue collection, increase physician satisfaction, and reduce burnout.
"Your day becomes less elastic" when you are tethered to a computer or tablet, says Dr. Watson. "We are attuned to keeping our practitioners happy, and they uniformly said that documentation was the worst part of the job. When we started the pilot, we didn't know what the results would be. But it became clear quickly that it was transformative in terms of how the physicians felt about their job."
In fact, the EHR scribes saved Dr. Watson and her team an average of 75 minutes per half-day clinic session.
"That is a lot of time; and anything positive that saves time is welcome." Not only does this improve physician satisfaction, but it also can prevent burnout. "Previously, I would save my charting for the end of clinic and spend hours working on this," says Dr. Watson. "Now, we spend less time on documentation and more time enjoy life and our families. And we appreciate that the department is willing to do this for us."
Last year, another study, this one in the Annals of Family, documented a similar link between medical scribes and physician satisfaction. This study, which spanned a year, found that EHR scribes improved overall physician satisfaction with clinics, face-to-face patient interactions, chart accuracy, time spent on charting, and chart quality. The authors concluded that scribes "appear to be a promising strategy" to both improve efficiency and reduce practitioner burnout.
Charting efficiency was measured by the time it took to complete or close a chart or the time between the patient interaction and when the physician signed off on the note.
The researchers found that the scribes improved the time it took to close a chart, increasing efficiency and timeliness and reducing the stress and burden on practitioners.
Practitioners also were pleased with the accuracy/quality of the scribe's work. "Our people felt that documentation was improved because it was done in real time," Dr. Watson says. "Some also commented that their billing was more accurate because of the scribe." Of course, she stresses, physicians still need to review the charting for accuracy and completeness before signing off on it.
Another potential — although undocumented — benefit of EHR scribes is as a selling point to attract new clinicians to a department, clinic or physician practice.
"It's something that is very appealing. We recruit from our residents, and this makes a huge difference," says Dr. Watson. "I know, for me, the idea of going back to life without a scribe is unappealing."
EHR scribes let patients take center stage
Physicians aren't the only ones who report frustration with EHRs. Patients can feel like they are competing for the physician's attention with the computer or tablet during appointments or visits. Andy understands this. "I've been with my own physician and watched him try to enter data while talking to me. It can be distracting," he admits.
In her pilot, Dr. Watson says, "Patients indicated that scribes improved their experience and most felt comfortable with the scribe's presence during their visit with the physician. They felt like they had the physician's full attention, and that made them feel good about the encounter."
However, she stresses, "We ask them if it's OK to have the scribe in the room. Sometimes, they say that they prefer that no one else be present during the exam or visit. But the majority say that it's fine. Either way, we respect their wishes." Sometimes, she notes that patients want to engage with the scribes; but most of the time, the EHR scribes are so discreet that patients forget they are there.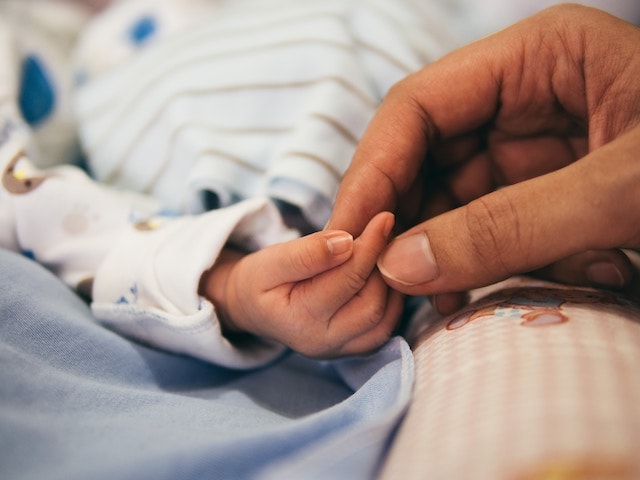 The perfect pick for super scribes
The Joint Commission defines a medical scribe as an unlicensed person hired to enter information into the EHR at the clinician's direction. The scribe can be employed by the physician or physician practice or the hospital or health care organization; or this person can be engaged as a contractor.
Depending on the practitioner's needs, the scribe might be responsible for more than just entering information into the EHR.
He or she might help the practitioner navigate the EHR, respond to messages as directed, locate information — such as previous notes or test results — for review, and/or research or track down information the practitioner needs.
Scribes don't require a specific degree or certification. However, they should have certain skills, including:
Command of medical terminology/technical spelling
Basic anatomy
Basic coding
Medico-legal risk mitigation
Computer aptitude, including functions of the EHR
Essential elements of documenting a provider-patient encounter
Knowledge of Centers for Medicare & Medicaid Services Physician Quality Reporting System
General knowledge of the roles and responsibilities of medical personnel
Dr. Watson notes that scribe is not really a career job or profession; and as a result, turnover can be high. Her department has found success employing people who are students in or applying to medical school or other health care training/education program.
"We have a smart, motivated group of people. However, we know in advance they will move on when they complete their training or go off to school," says Dr. Watson. She suggests, "[have] some slack built into the system with extra support available for when people are out sick or leave suddenly."
Finding the budget for a scribe might not be as challenging as you think. Dr. Watson says, "We might have to see one or two more patients each day to budget for the scribe. But considering how much time they save us on documentation, we are more than happy to do this." In fact, she says that because the scribe frees the physicians up to see more patients, they actually are producing more revenues.
EHR scribes are the future
In many ways, scribes are really a modern update of an old concept — harking back to the days when physicians would dictate their notes into a recorder, and a medical transcriptionist would input that information into the system. Only with EHR scribes, the documentation is done is real-time and is available immediately to practitioners and their teams. "The medical scribe is a classic 'tech-created' solution," says Andy, proving that technology is great, but not a substitute for the art of caring.
The GoDaddy product information in this article is outdated and currently under review for accuracy. For the latest up-to-date product information please visit godaddy.com