Tips for starting a business while paying off student loans
Upcoming event: See how our commerce options can help your business adapt to the shifting landscape at GoDaddy Open 2021 on September 28.
Some 62 percent of millennials said they'd considered starting their own business, according to a 2016 survey from EY and the Economic Innovation Group. Yet 42 percent of the same group also said they didn't have the financial means to do it. And the Kauffman Foundation, via Forbes, recently pointed to student debt as the culprit slowing down U.S. entrepreneurship. This raises a tough question: How do you start a business while you're still paying off student loans?
I know from personal experience that you don't have to wait until you're done paying off student loans to start building a business. I graduated with $74,000 in debt and a dream to create my own company. Today, I'm CEO and co-founder of Student Loan Hero — and I'm free of student loan debt.
Getting to where I am took a lot of trial and error. In the process, I uncovered some effective strategies that helped me grow my business while shrinking my student loan balance.
Here's my best advice for other entrepreneurs who want to launch a startup while paying off student loans.
1. Feed your entrepreneurial fire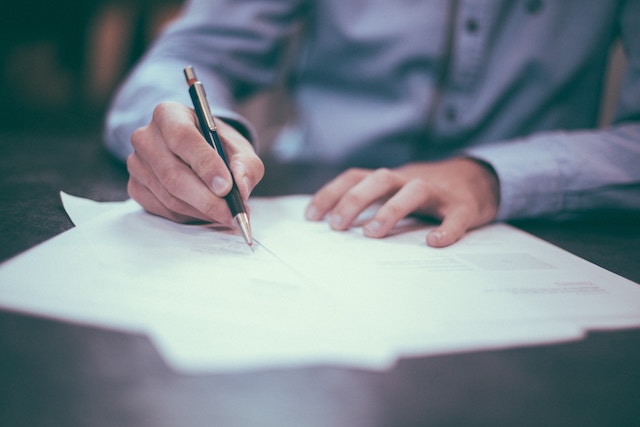 When I graduated at the height of a recession, the high-paying position I'd been counting on didn't materialize. I was drained, stressed out and drowning in debt, living at home and scraping by on unemployment checks. It felt like I was losing what I consider to be an entrepreneur's most important resources: an innovative vision and a drive to bring that vision to life.
I knew I had to make a change, take a risk, and get out. So in 2009, I moved overseas to Southeast Asia. There, I lived cheaply while starting a web development business with a college buddy (we used Web Hosting from GoDaddy). More importantly, though, traveling got me revved up again. It restored my creative energies and drive to go big. Not everyone can move to a different country, of course. But you can find ways to focus your energy on feeding and sustaining your entrepreneurial drive.
Don't get so comfortable clocking in to a nine-to-five job that your dream of entrepreneurship starts to die.
Get out in the world, explore, and find inspiration. Reserve your most productive hours and passion-fueled work for personal projects and ideas. The GoDaddy Blog does a great job shedding more light on this subject through a round-table discussion with three female entrepreneurs.
2. Start building before paying off student loans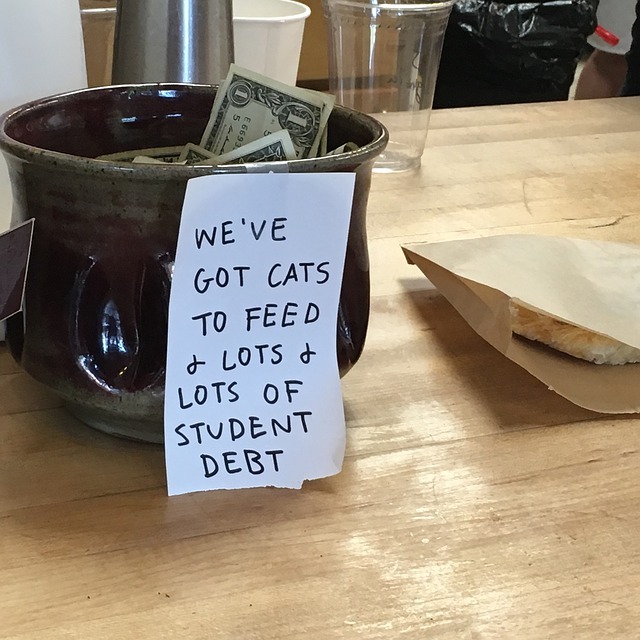 There's no time like the present to start building a business. Those first few years of working for myself and building a business pushed me out of my comfort zone and toward the goal of founding my own company. I learned valuable lessons and gained hands-on experience in entrepreneurship and my industry that I'm still using today.
It's easy to make excuses and talk yourself out of founding a company. The real test for entrepreneurs is having the courage and grit to get going.
Don't let paying off student loans hold you back. Find a task you can start working on today that will move you toward your ultimate goal of starting a business.
3. Maximize your cash flow and capital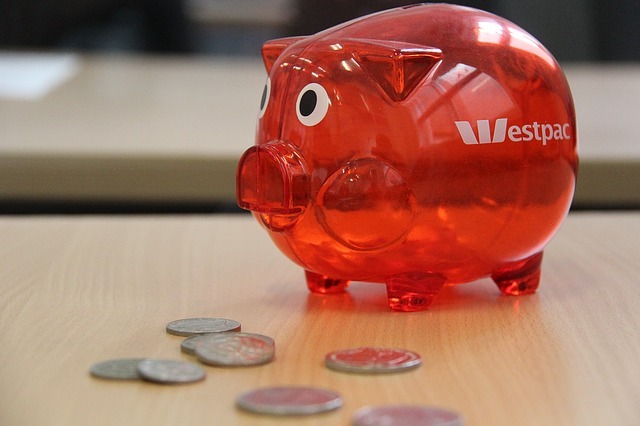 Cash is the lifeblood of a business. But when you have a high student debt balance (mine ballooned to $107,000 at one point), cash flow can be a major issue. To work on this problem, go at it from two angles: Minimize cash going out, and grow income streams coming in.
In Southeast Asia, it was easy. The low cost of living and strong U.S. dollar helped me live a healthy, vibrant life. I enjoyed a high standard of living on just $1,000 to $1,500 per month. After moving to San Diego in 2011, I stayed mindful of living costs. I even slept on an air mattress for a while and turned to low-cost Ikea options when I finally furnished my apartment.
I also skipped the car and biked everywhere. Biking has been a critical tool to lower my cost of living everywhere I've resided. Basically, I lived on less so I could put more of my money toward what really mattered to me — growing my startup and shrinking my student debt.
On top of watching costs, you'll need to hustle. Find ways to earn a bit of extra income you can turn around and invest in your business.
After founding Student Loan Hero in 2012, I knew it would be a few years before the business could be my main source of income. I built out other income streams by continuing to freelance and listing my apartment on Airbnb. The goal, as outlined in this post, is to reach a point where you can pay yourself a salary as an entrepreneur.
You might not choose to cut costs or grow your income like I did, and that's OK. But if you work on the twin goals of paring down expenses and building up income, you'll free up resources to invest in your business.
4. Get student loan payments under control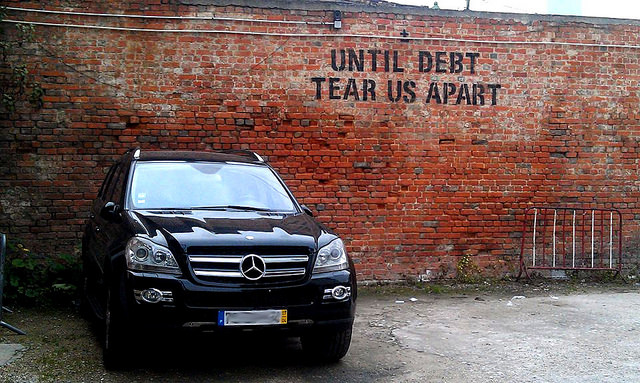 Paying off student loans costs will also have an impact on your cash flow. High student loan payments are a major drain that can divert cash from your business. At some points, I was paying as much as $850 per month on my student loans.
For federal student loans, income-driven repayment plans can set your monthly payments according to how much you earn and what your expenses are. By using this option for my federal loans and switching to an interest-only repayment plan for my private loans, I lowered my monthly payment to around $400 per month.
If you have private student debt, the only way to lower your payments is to refinance your student loans. If you meet a lender's refinancing requirements, you can get a lower interest rate, a longer repayment period or both.
5. Never miss a student loan payment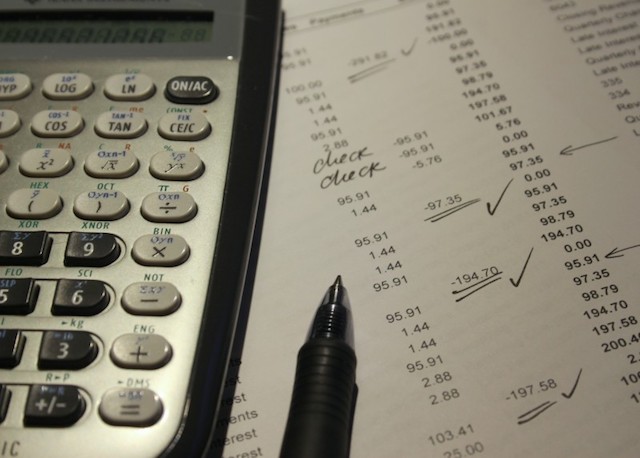 Warren Buffett's first rule of investing is "never lose money." If I could make a similar rule for student debt, it would be "never miss a payment."
Both rules play on the same principle: Dumb mistakes set you back, and you have to work twice as hard to recover from them.
Unfortunately, I'm a prime example. I made two major mistakes with my loans that cost me big time:
I deferred my student debt for three years after I graduated.
I lost track of two student loans, and they ended up in default.
Between deferment and default, my $74,000 student loan balance became $107,000. That's $33,000 I didn't invest in my business, and instead had to pay student loan servicers. It's a sting I feel to this day.
You can still succeed with student loans
I kept working on both my business and paying off student loans, and I was able to manage setbacks on both fronts. When you stay on top of your student debt, you preserve the capital and personal credit you'll likely need to fund your business later. Just keep these five tips in mind as you build your business, and you'll be well on your way to leaving your debt in the dust.