The ultimate guide to taking a website brief [webinar]
Whether you're just starting out or you're a seasoned hand, most people will agree that there is an art to taking a good website brief.
Unless your client has come to you with a detailed briefing document, it's your job to guide them through the information gathering process and take a concise web design and development brief to establish the full scope of their project so you can send them an accurate proposal.
In this article I'm going to take you through a proven process to help you:
Decide if a lead is worthwhile.
Position yourself as an expert
Ask the right questions to avoid scope creep.
Wrap it up — leave the client excitedly anticipating your proposal.
The problem
Many of us have encountered the scenario where you receive a casual email or phone call from a potential client. It goes something like this:
"Hey, I received your details from One Of Your Awesome Clients, and I just love the website you did for them. Can you give me a call so we can discuss my new website? I'd love to get a quote ASAP."
Often you'll get off that initial call with them, giddy with ideas and already imagining their finished site, shining in your portfolio. Naturally, you know you have a "few gaps" to fill in before you fling them a proposal, but you're feeling optimistic and positive you're a good fit.
You may have taken a few notes already and have started sketching their landing page out while on the phone.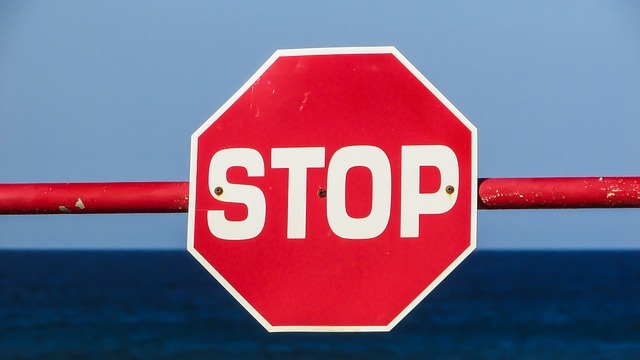 Do you know their budget? Do you know their timeframe? Do you know their core business needs?
While it's tempting to send over a quote right away so you can get this project moving, the better you listen to your client at the start, the better you can interpret their needs, and the less likely you are going to be dealing with that dreaded scope creep down the line.
Having a process to deal with each and every lead that comes into your business is vital — and taking a website brief is no different.
Let's get started.
Step 1: Qualify your leads
What do you mean qualify? You might not be in a position to pick and choose the work you take on (yet!), but regardless, having a process to qualify all incoming leads is going to make your job a whole lot easier.
Once you ascertain the "conditions of entry" for working with you, that is — filtering your leads to make sure they're a good fit, ensuring they can afford to work with you, and determining they aren't time wasters — spending the time to take a full website brief is going to be more worthwhile.
At a base level, you should aim to have the following questions answered BEFORE you agree to a briefing meeting:
What is their budget? Do they have enough money to work with you?
What is their timeframe? Do you have time in your schedule to accommodate it?
Dealing with the elephant in the room…
You need to get comfortable asking about budget and timeframe. Your business is not a charity. If your potential client doesn't have a budget for their website spend, then the chances are they have not taken a serious look at their own business goals.
It's vital to know that they are ready to invest in the project's success.
There is no shame in asking this question.
The same goes for a timeframe. It doesn't matter how awesome their creative or development goals are, if the client's budget is "as cheap as possible" and their timeframe is "yesterday," then you are heading for trouble.
So how do you ask politely?
At WP Elevation we recommend sending a pre-qualifier questionnaire for potential clients to fill out. It should cover a solid amount of the project scope, along with some simple questions to help you work out if the customer is a good fit for your business and production schedule — budget and timeframe are mandatory questions.
If you're going straight to a meeting, then try and ask them on the phone or via email beforehand. If they're not willing to provide an answer, then maybe that meeting isn't going to be worth your time. Being transparent about your starting budgets for similar kinds of projects is a nice way to break the ice.
A simple "our projects usually fall between $X,XXX and $XX,XXX. What budget do you have allocated for Phase 1 of your website?" will usually encourage an answer, or make them realise if you're outside their budget (saving you the time of a meeting and writing a proposal).
Step 2: Position yourself as the expert
Once you've qualified that the client has enough money to work with you, and their time frame is adequate for your production schedule, setting up a meeting to take a website brief is a whole lot sweeter.
And once you get that meeting started, it's super important that you are in the driver's seat.
Don't meet in a cafe!
Nothing screams "cheap freelancer" to a client more than meeting in a cafe, and you're a professional, so avoid it.
If you've got access to a meeting room in a local business hub or co-working center, hire it for an hour. Alternatively, offer to do the meeting online via Skype or Zoom (just make sure you've dressed appropriately and your domestics — bed/laundry/messy kitchen — aren't in the background!).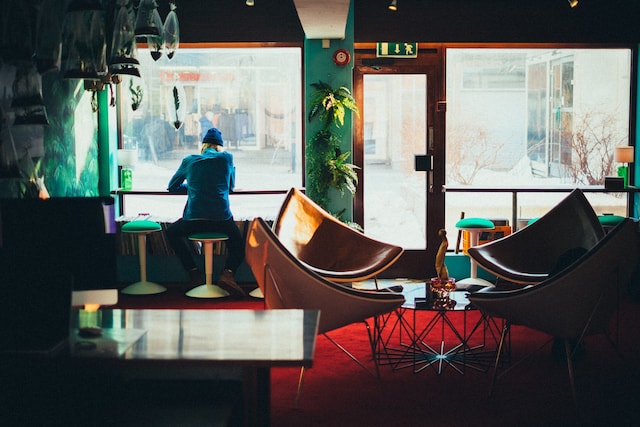 Do a little research
Knowing your client's industry and being armed with a little bit of info is going to help you assert yourself as being genuinely interested in their project. You don't need stats, but knowing who a few of the key players are, or their customer demographic, is an easy way to establish this.
Set a time frame
The client briefing meeting is NOT a workshop. When you book the meeting, try to let your client know you have a set time — 45 minutes is perfect — for this meeting. And when you get started, remind them of it.
Pro tip: Use an online calendar such as ScheduleOnce or Calendly to make choosing a meeting time easier. Set the meeting time at 45 mins or an hour. Go one step further and have a pre-populated email to send them with the calendar link.
Have an agenda
This can be uncomfortable at first — but remember, you're an expert. It's up to you to get the information that will help you submit an accurate and articulate proposal. So you get to set the pace and tone of the meeting. I like to soften this a little; I get past the small talk quickly and then lead with something like:
"Thanks so much for meeting with me today. In order to keep this as quick and painless as possible, I've got a number of questions I'd love to ask you. I hope that's OK? And do you mind if I record the session so I can refer back when I'm writing your proposal?"
These questions are usually rhetorical — of course they're happy — you've just indicated to them you know what you're doing and you've got a process.
Step 3: Ask the right questions
…and listen carefully.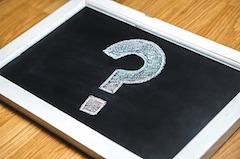 Taking a successful website brief is all about extracting the information you need to present them with a proposal that sings their story and offers a solution to their problem. Don't be tempted to start dictating a solution you think is perfect for them. Instead, ask the right questions that allow you to establish what their website will do to address their core business needs.
What will their website do to address their core business needs?
The more clarity you get on the "why" behind what they're asking for, the better chance you have at interpreting the motivations behind their success factors and matching your proposed solution to their business needs.
Here are some suggestions:
Why do you need a (new) website? What primary business function will it provide?
This is an opportunity to find out how vulnerable the client is feeling in their market, either with their existing website, or by not having one yet. Valuable information for your proposal. Their website success factors are embedded in this response, so go deeper if you can.
For example, if they say, "Because I've just launched a new product and I want to get the name out there."
You can ask, "Why?"
And they'll hesitate, look at you funny, and then say something like: "Because without the name out there, I won't make any sales."
Again, you ask: "And why is it important to you that this sells?"
And they'll look at you like you're a CRAZY person — be comfortable with that and wait — and they'll probably say something like: "Because I've been working on this thing for three years and I've sunk all my money in it and I hate my job and I really want this product to be a success …"
And BAM. A big score for a successful website brief — You have the real reason it's important this is a success. They've spent a lot of time and money on their product and their validating their personal success against it.
So you now know just how important it is that they get this right. You also have an opportunity here — by listening carefully, you know how much is riding on your client's website helping them succeed, and you have a responsibility to offer them a solution that will facilitate that. Remember this when it comes to addressing their budget later on.
Tell us about your ideal customer. Who are they? How old are they? What gender are they? Where do they hang out online? What are their interests?
This helps you establish the demographic and personality of the client's customers and their likely behaviors and website usability needs. Listening carefully here is vital; this can actually assist you as part of the website brief.
Follow up with additional questions such as:
What are the top 5 reasons your ideal customer will visit your website? You can match these to benefit statements in your website proposal and use them to directly address the functionality requirements of the site.
Who are your key competitors? Who else is competing for the attention of your ideal customer and what are they doing that you think is working? Note their websites — you want to take a look at these!
Design brief
It's a really good idea to get the customer to have answered some of these questions in a pre-questionnaire document (via email or via an online form) BEFORE the meeting, but if not, you can keep this swift and offer an additional design consultation as part of your proposal.
How do you want people to feel when they interact with your brand?
Safe and secure, edgy and excited, exclusive and cool, or like they belong?
What are your competitor's websites?
Often they won't LOVE their competitor's sites, but it's important to establish where they fit in and who's successful in their industry. It also forms a basis if you wish to offer them a competitor review as part of your proposal.
Pro tip: Avoid talking tech. Nothing derails a briefing session more than jumping straight into the technical stuff. Sure, you can ask a question about their hosting solution if it is pertinent to your proposal, but ideally you want to avoid even mentioning the words "plugins" or "themes."
The point of the website brief meeting is to get as much information as possible to put together a proposal. It is NOT to give away all your solutions and ideas you have for their site.
You can get more information about their technical scope in a later consultation which you'll include in your proposal.
Are there any other websites in particular that you like the design of? Why?
Again, pay attention here. This is where you client identifies their design expectations — and it's important you meet those expectations. Knowing what caliber of design they require will substantially affect your proposal, so don't overlook this.
If you feel that you need to go deeper on the design or content, include additional consultations regarding these stages in your proposal.
Final questions for website brief prep
What does success look like?
If we were to be celebrating a successful website strategy in 12 months' time, what would that have to look like? How many website visitors? How many leads? How many sales?
This is an opportunity to reflect back on their answer to your first question. You might know why it's important; now you need to know what that success actually looks like. You may need to coach them through this — it's uncomfortable for them to answer but it's vital you find out if they are realistic — and if a website alone is going to help them reach those goals.
If there's more to the picture (ongoing digital marketing, Google Adwords, remarketing, social media components, etc.) then you're in a good position to address their website brief and offer them further support to their success.
You said earlier that your budget is $X,XXX. How did you arrive at this budget? And is the timeframe of X still valid?
It's amazing the answers I've received to this question. It's a good one because you get to find out if there is any flexibility, particularly if the above mentioned success factors are unrealistic for their budget.
Is your content ready to go?
Hopefully if the timeframe is tight, they've got the content (images, branding, text, video etc) ready to go. If not, make sure you ask a few questions about where it's at so you can accommodate any content creation needs in your proposal.
What is my superpower? Why did you choose me (my business) as an option to build your website?
Bold question right? I LOVE this one, it's given me some of the best insight into my client's motivations for choosing me, and lets them tell me what, in their words, what my point of difference is. I then know exactly what I have to deliver to make them justify their decision to choose me.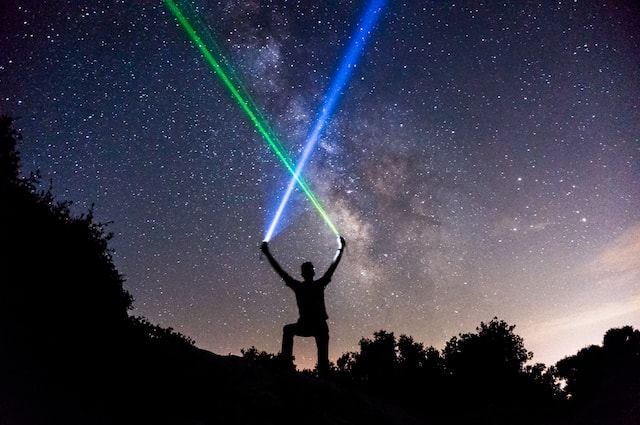 Step 4: Wrap it up
…and leave them excitedly anticipating your proposal.
Hopefully you've either recorded your meeting or taken proper notes. And now is your opportunity to thank them for their time, let them know you're equally enthusiastic to help them with their project, and let them know you'll get back to them in the next few days (no need to rush this or make a hard promise of "tomorrow by COB").
You'll notice that at not one point have we talked tech, plugins, themes, or even mentioned WordPress — this is deliberate.
Your solutions should always focus primarily on matching the website functionality to your client's business needs. This means resisting the urge to dive in with the answer, and instead listening carefully to their goals, success factors and limitations.
And that's it.
Your proven process for taking an initial web design and development brief:
Qualify your lead.
Position yourself as an expert.
Ask the right questions.
Wrap it up.
You might establish in this meeting that there are more technical, design and content components that need fleshing out, but there is no need to do that in the initial meeting. You can address these as part of your paid consulting within the project scope.
Follow up with them in an email either later that same day, affirming you've spoken to your colleagues about their website brief and you're looking forward to sending them the proposal shortly.
The next challenge is actually writing that quote, but armed with the awesome information you've gathered in your brief, you're well positioned to offer them a proposal that covers much of their wants, needs and motivations behind commissioning this website. You've also got a more complete indication of their expectations — helping you to avoid scope creep when the project gets started.