Technological innovation fuels business velocity — helping companies large and small move faster in the right direction. And with businesses relying on technology more than ever, advancements can dramatically influence factors ranging from productivity to security.
That's why it's so important for businesses to stay ahead of the technology curve, or at least have a roadmap of where tech is heading. So, moving into 2016, here a handful of top business tech trends to keep on your company's radar.
The Internet of Things expands real-time data
We're in the age of precision metrics. Estimating inventory is no longer enough. Manually checking field equipment or waiting for it to break is too late. Understanding product use through educated guesses and customer polling is not precise enough.
Cheap on-board processors, cloud computing and ever-present cellular connections are making the Internet of Things a reality, enabling businesses to monitor and get data from all manner of devices, whether internal or customer-facing.
How will your business take advantage of the IoT?
There will be 26 billion connected devices by 2020, and the operational opportunity for businesses equals roughly $19 trillion. All businesses should be asking themselves how they will take advantage of connected devices.
Payment processing gets even easier
If you haven't heard, there's this little thing called Apple Pay that lets customers make payments without having to take out their credit cards. This is just the start, however; 2016 is the year when technology will make payments frictionless, whether online or at the point of sale.
More than 60 percent of mobile users have already used their smartphones for transactions. And a multitude of cloud services and payment-processing technologies make purchasing via mobile and getting digital refunds and receipts as easy as clicking a button.
Forcing buyers to pull out their credit cards and type it their information adds friction, especially on mobile, but the tech industry has finally woken up — and this is good news for business.
Embedded communications take off
Right now consumers are familiar with real-time communications (RTC) through applications such as Skype and WhatsApp, but the next evolution will be embedding these rich-communication services directly into smartphone apps and websites.
Technologies such as WebRTC, the open-source real-time communications standard supported by Google, will usher in this new frontier. Expect click-to-call and RTC communications directly at the point of purchase so consumers can easily chat with a sales representative when they have a question, or get support immediately by initiating a voice or video chat with customer service.
Emerging standards like WebRTC make it easy for businesses to embed these RTC services right into their websites and mobile apps with a few lines of code.
Plus, providers like Agora.io are making these communications more mobile friendly by delivering end-to-end quality of service guarantees so connections are assured even when mobile users have shaky Internet access or are communicating across countries.
Cloud services use expands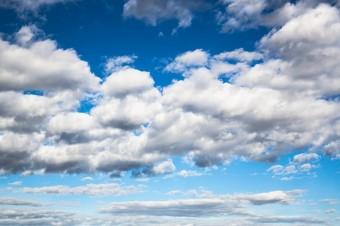 It's likely that your business already relies on cloud-based technology for at least one business process; 93 percent of businesses do.
Yet, most businesses run only part of their software through the cloud. According to the RightScale study, an estimated 68 percent of enterprises run less than one-fifth of their applications in the cloud.
This is set to change in 2016, as the cloud's value proposition is proven and the advantages of connected systems, mobile access and turnkey software solutions drive further migration away from on-premise software.
IDC predicts that global software-as-a-service revenue will reach $106 billion in 2016 as adoption continues to grow, an increase of 21 percent over 2015 levels.
Wearables help workers manage real-time data
With data playing an increasingly important role in business — thanks largely to analytics and the Internet of Things — 2016 will be the year wearables find their way into business much like tablets did several years ago.
Wearable tech, such as the Apple Watch, will enable easy interfacing with real-time data over the course of a day. It will enable workers in the field to stay connected without having to live by a laptop or constantly pull out a smartphone.
Companies such as Salesforce are keenly aware that wearables are a trend to watch in business, as evidenced by that business's release of 20 business apps for the Apple Watch.
Security takes center stage
Recent technological advances like cloud computing, mobile technology and the Internet of Things have kept the pace of technological change brisk, but one area that has gotten a relatively short shrift is security. There were 783 reported data breaches in the U.S. in 2014, and the 2015 numbers look to be even worse.
After years of relative neglect, businesses and consumers are starting to wake up to the fact that data protection must be a fundamental component of doing business in the Digital Age.
2016 should to be a year that is all about tighter safeguards and added security.
Enhanced security measures should take the form of encryption during data transport and when data is "at rest," better enterprise mobility management for bring-your-own-device smartphones and tablets, containerization to avoid security breaches infecting other systems, and adoption of cloud solutions that take security as a fundamental priority.
Technology is driving business like never before. Look for these business tech trends to play a substantial role in shaping the direction of business in the coming year.