Email automation tools can make the difference between losing out on potential business and closing leads faster than you thought possible.
According to Salesforce, it takes an average of six to eight touch points to close a sale. This number might be even higher if your business sells high-cost products that involve a longer, more involved sales cycle.
Think of all the time you might spend when trying to close a deal:
Sending a follow-up email after the initial phone call with a prospect to thank them for taking the time to talk to you.
Sending a proposal.
Following up several times before getting a response.
Even keeping in touch with your customers after you've closed them to keep them happy and feeling like they're valued.
Customer communication is a timely process that requires attention to detail and perfect timing to truly make an impact.
Even businesses that involve a much shorter sales cycle, like retailers or hair salons, find it important to regularly communicate with their customers via email. Seasonal promotions, exclusive discounts, and even personalized product catalogs are all great emails that can be sent out to increase sales when necessary.
While this may all sound time consuming and hectic, staying in touch with your customers on a regular basis is easier than you might imagine, and can even be completely automated, so you don't have to think about it!
Through a CRM (customer relationship management) system, or an email marketing service, your business can start to fully automate customer communication, and better yet, customize it to your customers and send them at the right time.
Related: Getting started with a marketing automation system
10 email automation tools to help you save time
All business can (and should) take advantage of email automation to increase customer engagement, retention, and most importantly, sales. These 10 tools can help:
ConvertKit.
Infusionsoft by Keap.
GoDaddy Email Marketing.
Drip.
SendinBlue.
BombBomb.
Emma.
HubSpot.
Marketo.
Gumroad.
Whether you're looking to quickly reach out to people who have filled out a contact form on your website or are wanting to re-engage leads that have gone cold, you can use any of the services below to start using email automation for your business.
ConvertKit is a great tool for those that are just dipping their toes into the world of email automation. While it is simple, it has the essential features that every effective email automation workflow should have, like automation rules, third-party integrations and the ability to create easy to complex funnels visually.
ConvertKit lets you build funnels that listen for triggers with "if this, then that" rules, tags, or that simply segment out audiences by the list that they've subscribed to.
You can further personalize your communication by specifying dates and times on which you'd like email communication to be sent out.
Related: Using customer segments to build lasting relationships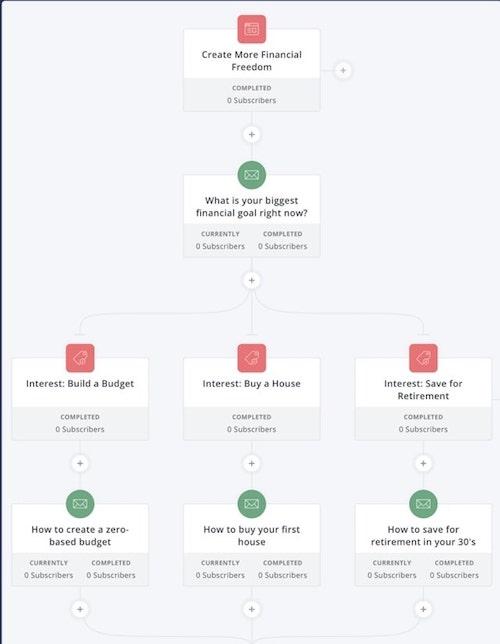 When it comes to a CRM (customer relationship management) system that has email automation built right in, Infusionsoft is an awesome option.
Infusionsoft is designed with small business in mind and covers all the bases from adding and organizing leads, scheduling consultations, creating invoices and getting them paid online, and of course, email automation.
With Infusionsoft, you can take advantage of email automation during every stage of the sales cycle. After a client phone call, for example, you can move a lead to a "qualified" opportunity stage, which could then add the lead into an email sequence that sends them resources and marketing materials on a schedule.
GoDaddy Email Marketing is another excellent email marketing service that helps you stay in touch with your customers on a schedule.
GoDaddy Email Marketing has made it easy for entrepreneurs to create beautiful emails using a drag-and-drop HTML email builder.
This tool comes with plenty of email templates, each with their own purposes like newsletters, sales and more.
It's a snap to keep in touch with your existing list of customers, and automatically removes any old or bad email addresses that no longer work.
Email automation features allow you to instantly send an automated email to every new subscriber on your email list, and also send out emails on a predetermined schedule.
The results of each email can then be monitored for performance metrics like open rates, click rates and more.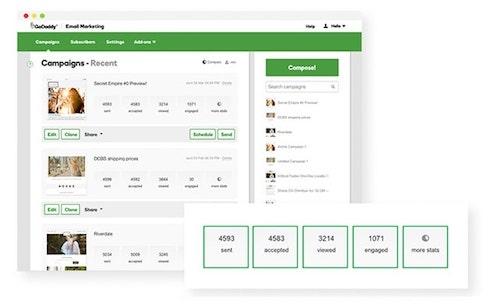 Drip is a robust email automation tool that brings personalization to a whole new level. eCommerce businesses can automate emails to customers that have abandoned their carts, and the content of the email can even be customized based on the customer's profile.
Emails are a breeze to build with pre-built templates and a fast drag-and-drop HTML email builder that creates emails for ready for desktops, tablets and mobile phones. Drip even comes with templated workflows to give you a jump start into email automation.
Email automation is made even better with SendinBlue's SMS marketing automation features.
Instead of having to rely on emails, SendinBlue lets you pair text messages with emails to create an even more engaging and powerful connection with your customers. SendinBlue also lets you create segments from your subscriber lists so you can send even more personalized emails to the right people when it's most impactful.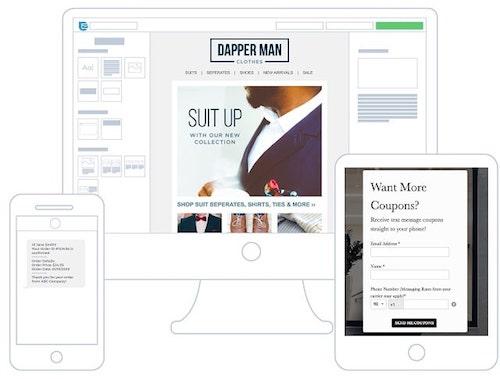 What could be even better than automated email campaigns? Automated email campaigns with videos.
BombBomb is unique in that it lets you create email drip campaigns that use videos instead of just text and images.
Videos tend to have much higher engagement rates in any marketing campaign and are a perfect way to create stronger relationships with your clients via email.
Ever wonder how some of those online shopping sites always seem to send you an email just minutes after you've visited their website? It's very likely that they're using Emma, an email automation platform that goes deep into your CRM or eCommerce store platform to send personalized emails at the perfect time.
Emma lets you test between two variations of emails (A/B testing), create landing pages using a fast click-and-drag builder, and personalize your emails with dynamic fields.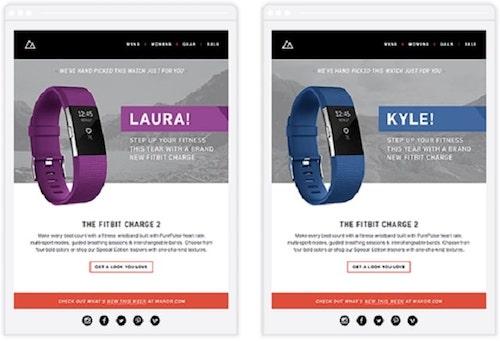 One of the most popular email automation and marketing platforms amongst marketers and business owners is HubSpot. HubSpot is a CRM that allows business owners to automate communication throughout the entire sales cycle.
With every stage or opportunity that your prospects go through, HubSpot can automate communication to ensure your leads don't go cold!
Marketo is a pioneer in marketing automation, making it easy for business owners to automate emails, social media and advertising all from one platform. With Marketo, you won't have to go anywhere else to automate your email communication with clients. Emails can be sent out in real-time based on client behaviors, such as visiting your site.
Gumroad is an excellent tool for content creators and artists to build and grow their business online with the help of email automation. The platform allows you to sell products online and use powerful marketing features to grow your customer base.
Gumroad makes it easy to stay in touch with your customers and fans by sending them thank-you notes, follow-up emails and upsells.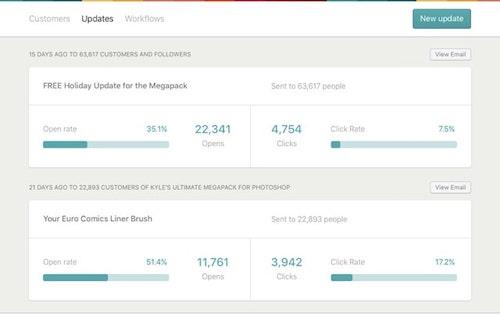 Email automation is for every business
There is no reason why a business should not be taking advantage of the benefits of email automation.
With so many tools available, it has never been easier to customize an email automation workflow that lets you stay connected to your customers, keep your leads and prospects and engaged, and even re-engage with those that have gone cold.
Email automation can be as simple as an automated "hello" email or as complex as an email that nudges a store visit to go back to your site and complete their order. If you're not yet using email automation, start implementing it today and see how exciting and fun it is to start seeing your business grow by saving time!