Post updated: April 15, 2018
Bill Gates probably didn't have your business's website or contact forms in mind when he delivered these lines at the Digital Dividends Conference in 2000, but the message sure is applicable to your business today:
"I'm a great believer that any tool that enhances communication has profound effects in terms of how people can learn from each other, and how they can achieve the kind of freedoms that they're interested in."
Great customer communication is a keystone interest of any thriving business. With great communication you'll learn your customers better, they'll come to learn what you can do for them, and you'll both be in a better position to pursue your goals as a result.
Contact forms are hands down the best communication tool at your disposal in the WordPress space and beyond.
With the right contact form plugin, you can bring a level of professionalism, efficiency and organization to your customer communication that you won't achieve with any other solution.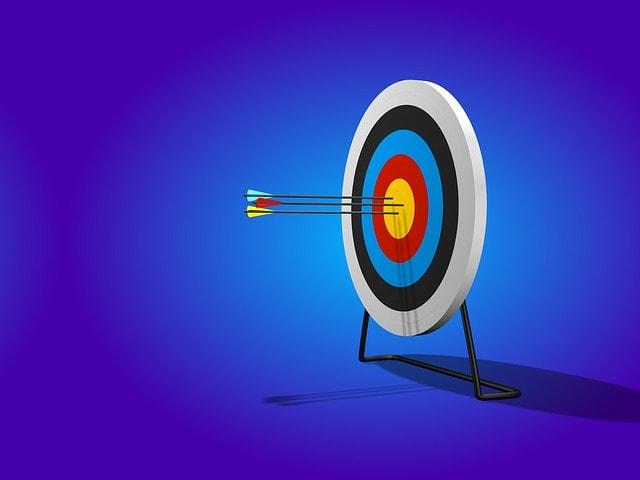 10 ways contact forms can change the way you do business (and improve your WordPress site)
Take a look at what contact forms can do for you!
Offer a more professional user experience.

Take 'Contact Us' a step further.

Manage and automate data.

Incentivize guests to share their information with you.

Improve data analytics.

Help ensure consistency.

Foster flexibility.

Improve brand awareness.

Integrate with your favorite services.

Improve security and reliability.
Now let's take a closer look at each of the ways contact forms can help you do business better.
1. Offer a more professional user experience
A fantastic user experience is foundational to any well-built website. The high degree of customizability that a great form plugin offers gives your site a sense of professionalism that other options just can't replicate.
A form can be placed anywhere and submitted without interrupting your customer's flow through your site. In contrast, an email link requires the user have a default email client set up, and even then pulls their attention into another window to send the email. If your goal is to keep users on your website, that's not doing you any favors! Offer simple, convenient, 24/7 access for your users via contact forms.
2. Take 'Contact Us' a step further
Having a way to let your customers reach out easily is important, but it's by no means the limit of a form's role on your website. A form can be used for accepting donations, making reservations, event registrations, small scale commerce, gathering leads, and a diversity of other uses.
3. Manage and automate data easily
Form submission data is simple and easy to work with on the backend of your WordPress website, making data management a snap. With the right form plugin, setting automated responses and/or confirmation to form submissions is a breeze.
Ease your workflow and boost productivity with forms.
A one-time setup is all it takes to have notifications and/or submission data routed automatically to anyone in your organization (or outside it). You can even export submission data to spreadsheets and other documents.
4. Incentivize guests to share their information with you
Many of your website's visitors won't be driven to share information about themselves without some type of encouragement. With a form, it's simple to offer any manner of incentives or "lead magnets." Incentivize form submission with free tutorials, videos, checklists, infographics or similar offers and watch your contacts, leads and mailing lists grow like never before.
5. Improve data analytics
In a marketplace that is increasingly data driven, the more you know about your customers, the better.
Learning who your customers are can be turned into an incredible advantage for a business.
With a contact form, you can easily integrate Google Analytics for tracking enquiries and structuring goals. Learn where your customers came from and went to before and after submitting your form, and what they were doing on your website before and after submission.
6. Help ensure consistency
Specify the data you need, get exactly the info you require, serve your customers better. It's simple. With email or other means of interaction you have no way to do more than offer a guideline of what your customers submit to you. With a form you control the narrative, ensuring that you get exactly the data you need in a consistent format with every submission. A better informed business readily translates to a better served customer base.
7. Foster flexibility
A form can take many … ahem … forms. Need a quick, simple contact form that grabs the reader's attention and takes two seconds to fill out and submit? You've got it (and a lead!). Want something a little more in-depth to establish segmentation for an new user? No problem. Need a complex, multi-page form that might take several sittings to complete? You can do that, too. Need a form that has changing content based on how the form is being filled out or who is doing the filling? Yep.
On top of all that, a contact form like Ninja Forms can be easily placed anywhere on your site, from a contact blurb above the front page fold to a dedicated page all of its own. Here are step-by-step instructions for creating a WordPress contact form using Ninja Forms.
8. Improve brand awareness
The customizability of a form means wherever your contact forms go, your brand goes, too.
Any form plugin worth its salt will also be fully mobile and tablet responsive, meaning you look good no matter what platform your users are seeing you on.
There's even a white-label solution for folks building out websites for clients that want to hand off a brand-free backend at project's end.
9. Integrate with your favorite services
Use programs like Slack or Trello? Salesforce? Zoho? Integrate with these programs and dozens of others to enhance your workflow. Ninja Forms, for instance, integrates with many leading WordPress newsletter and CRM services, making your email marketing efforts all the more productive as well.
10. Improve security and reliability
Contact forms are, plain and simple, more secure and reliable for your customers than email. Form data submitted over SSL is more secure and minimizes the chances that the data becomes compromised. Even if you're not in the business of collecting sensitive information, users have a habit of sending it to you anyway. Safeguard your users with forms!
Editor's note: Get the facts about the new EU General Data Protection Regulation (GDPR) to make sure you're covering all your legal bases when using contact forms to collect user data.
Forms are also a much more reliable vehicle for data than email. Contact form submissions will never fall victim to overzealous spam filters or other email related antics. Forms ensure you receive as close to 100-percent of your customers' communications as possible.