It can be hard to promote your small business. We've all encountered terrible people at networking events who are clearly waiting for you to stop talking so they can pitch their business and foist their business cards upon you.
And none of us want to be that person, right? Right.
Here are three nearly painless ways to promote your small business — no networking events required.
1. Let your clients and customers do the talking for you.
Are your customers and clients happy? I'm sure they are, but I don't know that unless you show me! Ask previous customers for testimonials (here's how), and then showcase those words of praise prominently on your site. If possible, add a headshot and link to your client's own site. It'll add legitimacy to their praise.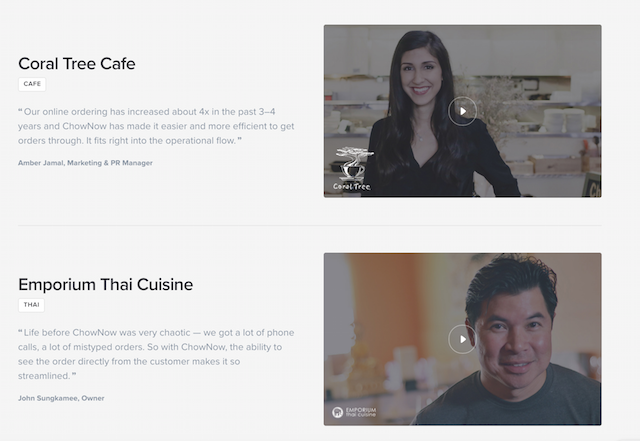 If you sell a product, gather photos of happy customers using your goods. A family using your camping supplies in the Grand Canyon. A stylish lady wearing your dress on her trip to Paris. Someone cooking with your olive oil. You get the idea. Create a Facebook album of these photos and show them off. These first-hand accounts are a great way to promote your small business.
2. Share the limelight.
Maybe you feel uncomfortable promoting yourself — but you're perfectly happy to sing the praises of others. If you have a blog, interviewing interesting, successful people in your field is a great way to gain traction and traffic. Your interviewee will probably share the interview on social media, and a bit of their limelight will rub off on you!
3. Show us the hard, behind-the-scenes work.
Most of us feel uncomfortable announcing "I AM THE BEST AT THIS THING I DO." But we might feel more comfortable saying, "I'm working super hard on this new thing and I really hope you like it"— and then attaching a photo of a pattern/chair/app/cake we're working on.
Your clients and customers want to feel like they know you and that they're in on a secret. If they've worked with you before, they'll be interested to see what you're working on next. And the added bonus of pulling back the proverbial curtain? Your people are more likely to accept your prices because they see all the hard work that goes into your products, they're more invested in your brand, and you've created buzz for your next launch. All with some photos and a few sweet, honest words.
Promote your small business with class
There you have it. Three different ways to promote your small business without feeling grimy or committing to networking events. Are you good at self-promotion? How do you promote your small business in a non-sleazy way?
Promote your business with a killer email newsletter. Try GoDaddy Email Marketing today.