Are you using email marketing for your home and garden store? With the highest average return on investment of any marketing channel, email marketing allows you to connect directly with your prospects and current customers right in their inboxes, making it a successful way to grow your business. In fact, with a well-laid email marketing strategy, you can boost your online presence, increase foot traffic, and drive more sales.
What goes into an email marketing campaign?
Let's look at your email marketing program like a new plant. You need to pot, water, and prune it to help it grow big, strong and profitable.
Since you're dealing with the digital medium of email, the growing process is easier and more cost effective than other types of traditional media you might have used in the past.
To better understand how to use email marketing for your home and garden store, let's look at the three main elements of an email marketing campaign.
Email header
Your email header includes everything your readers see before they open your email. The goal is to entice them to open the email and read your message, so use a legitimate from name, interesting subject line and descriptive preheader text.
Email body
When readers open your email, they are presented with the body of the email. Your main goal in this space is to convince them through engaging and informative content that they must take action now. The email body should include your company logo, text, images and at least one call-to-action.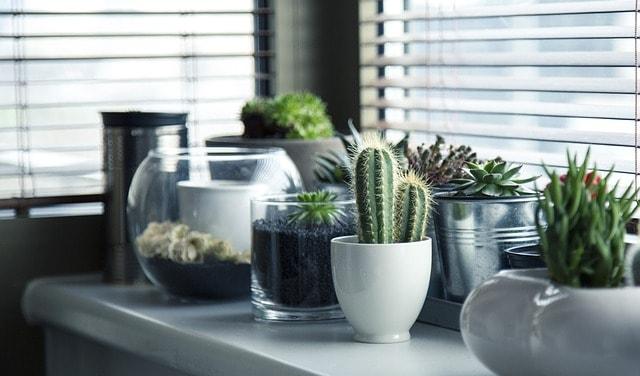 Email footer
Your email footer ensures that you're compliant with CAN-SPAM regulations and provides secondary calls-to-action for maximum potential impact. The footer should include your social media links, address, contact information and an easily visible unsubscribe link.
5 email marketing tips for your home and garden store
Now that you know the basics of an email campaign, let's explore how you can nurture your "email plant" to drive prospects and current customers to action.
Build a master email theme.

Grow your email list.

Announce new sales and events.

Use suggestive selling.

Collect and share reviews via email.
These five ideas will help elevate your home and garden store's email marketing campaigns.
1. Build a master email theme
Your email theme is crucial, says Dean Levitt, the founder of Teacup Analytics, in the online guide "Unleash the Power of Email Marketing: Email Marketing 101 for Small Businesses":
"A stylish, well-thought-out color scheme ties everything together and plays a huge role in subtly emphasizing important links … Your theme colors can often set the vibe … When in doubt, keep it simple."
Your theme should deliver a consistent, unified brand identity to the reader's inbox and contain the three elements listed above. It's important to stay true to your brand's color palette when designing the theme, so consumers can connect the emails you send with your home and garden store quickly.
If you change the colors or add too many fonts, you risk confusing and alienating your prospects and customers, which can lead to a poorly performing email campaign.
2. Grow your email list
After you've set up your email marketing account and built your master theme, you'll need to upload your list of email addresses (otherwise known as your contact list).
When I consult with small business owners, they are often starting with around 50 to 100 email addresses. Of course, they want to grow to thousands of subscribers, but it's important to do that the right way. Three tactics to avoid when growing your list (because of ethical and legal ramifications) include:
Buying lists
Copying emails from websites
Downloading your list of LinkedIn contacts
Instead, you want to grow your email list organically and ethically. One list growth method I've found to be extremely effective is Privy, an automated tool that allows you convert your website traffic into email subscribers. Take a look at how Privy has helped some of our clients grow their email list by leaps and bounds:
3. Announce new sales and events
The beauty of email marketing is that it gives you direct, one-to-one contact with your customer, so be sure to promote your sales and exclusive events via email. For example, if it's time for your annual spring plant sale or you're taking preorders for poinsettias, then an email can go a long way to drive sales.
You'll want to promote your sales and events on all of your digital channels, too, but you'll see the best juice for your squeeze with email — even more so than social and search combined.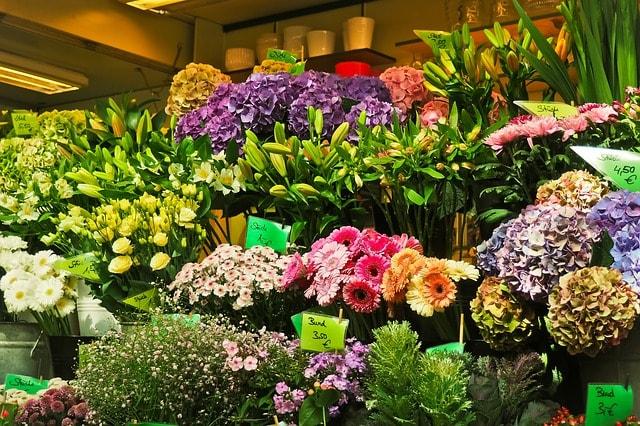 4. Use suggestive selling
Ever see an endcap promoting employees' favorite novels when browsing a bookstore? Or how about that combo menu that greets you as soon as you walk into a fastfood restaurant? Behold suggestive selling, your best friend in digital marketing.
The same psychology applies to your subscribers. They opted in to your emails because they are interested in beautifying their outdoor spaces. With consistent email marketing campaigns, you can educate and inspire them with curated collections of flora and fauna.
Whether you send a monthly top 10 list or share a YouTube video highlighting your favorite succulents, your suggestions go a long way toward selling your readers.
If you have an eCommerce storefront, take it a step further by bundling the products on one page and including a link to buy in your email.
5. Collect and share reviews via email
When customers walk into your home and garden store, you want them to feel like family. If they feel comfortable and trust you, they're more apt to spend money with you. The tricky part is conveying that feeling over email. That's where online reviews come into play.
The easiest way to collect and manage online reviews is through a tool like MyReviewDashboard. This service provides you with a custom domain name, so you can easily solicit reviews from happy customers on sites like Google, Facebook, YellowPages, Judy's Book and more. You can also capture reviews by including the domain name in your email marketing campaigns, as well as in social media posts and on business cards, invoices, receipts and more.
Once you have a healthy supply of reviews, you can share them in your email campaigns. For example, if you build out a drip email campaign, one of your first emails can focus on the positive customer experience you provide, including real reviews from real customers. These testimonials will help convey the quality service customers can expect from your home and garden store.
Putting it all together
We've now seen how building and managing an email marketing program is like potting, watering and nurturing a plant. The more care you put into it, the more profit you can expect to get out of it. Need help with your email marketing? Feel free to check out BJC Branding to learn more about our managed email marketing services.