There's often a tug of war going on between the need to bring new work into your business, and actually completing the work you've already promised to do. Finding the right approach is tough, but there's a solid way to redress the often lopsided balance between new leads and a smooth service intake process.
The formal-sounding service intake process qualifies potential customers before they reach you, giving you more time to carry out day-to-day work.
Consider it a pseudo-automated way of handling leads, which gives you a culled list of high-quality prospects to choose from.
In this post, we'll look at what the service intake process entails in more detail and discuss its benefits. We'll then talk about how to implement the strategy.
An introduction to a service intake process
For such a helpful process, the name "service intake process" makes it seem scary and overwhelming. However, in reality, it's a fantastic way of churning up new customers.
In a nutshell, the service intake process is a way to direct new leads through your sales funnel by optimizing the way they interact with your business.
You'll often find the term used explicitly in medical professions, although it's a valid element for any business dealing with (and ultimately relying on) people:
Overall, a service intake process is highly customer focused. Your concern should be making sure the process — from the customer's initial contact to entering the sales funnel — is as smooth as possible.
Related: 6 tips for moving customers through the sales funnel
The benefits of using a service intake process
This brings us to the upsides, of which there are many. Of course, your website will be a primary entry point for many new customers — and this is an area you can control with regard to the initial customer experience..
However, with the multichannel approach to modern marketing, you'll likely be receiving leads from a variety of different places. As such, a service intake process can standardize entry for new potential customers, making the whole lead-generating conveyor belt run much more smoothly.
Related: How to use omni-channel marketing to grow your small business
What's more, the process is fantastic for qualifying the customer, which raises the overall quality of leads coming through the door.
As you'd expect, the majority of the benefits are based around the customer. However, some are still purely selfish, such as:
You gain control of your time, given the almost automated nature of the process, and also means you're more likely to be paid on time, too.
The trust factor shouldn't be dismissed, as a smooth process boost your perceived expertise to your new clients. This strengthens their confidence in your business.
You could see a reduction in buyer's remorse, especially for significant financial investments, on account of the personalized nature of the process.
Quite simply, you can turn over more customers without sacrificing quality in your processes or their delivery, which will save you money, and boost sales income.
All in all, a service intake process is well-worth implementing, regardless of your business's overall size. Let's discuss how to go about it.
How to create a service intake process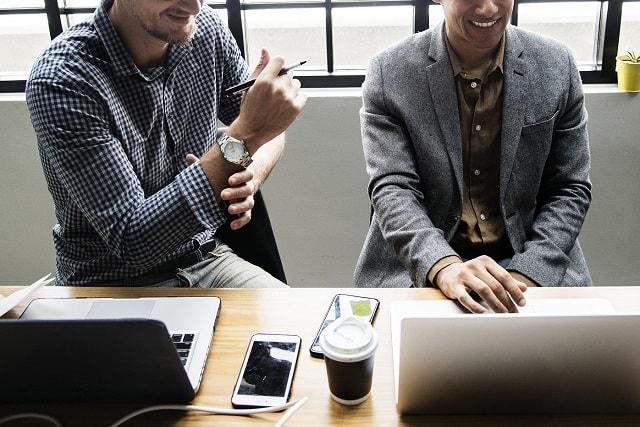 The simplest way to create a service intake process is to have a form on your website include a few questions about your customer's requirements. You can scale this slightly by adding a note that replies aren't guaranteed — which will immediately save you time. This gives you the opportunity to deal with those customers fitting your overall customer profile, while silently rejecting those who don't.
However, you can take things much further. The mini-funnel starts with a suitable intake form, which includes the questions you need to qualify the customer. Those that do fit the bill are moved onto the next stage, while those who don't are either rejected outright. You could even offer the rejected customers a paid consultation of some description, which gives you the opportunity to benefit regardless.
Related: Qualifying leads with WordPress forms
You can repeat this process as many times as you like (and even automate the process) until you have all of the answers you need. At this point, you can schedule a one-on-one meeting.
Of course, these types of meetings aren't suitable for all small businesses, but the takeaway is that the relationship becomes more personal at this point.
You've already ascertained the customer is qualified, and a further chat will help you refine your decision. How you do that (such as via email or phone) depends on your business, service and setup. However, by the end you should be comfortable deciding how to proceed.
From here, your customer will have joined the sales funnel proper. If you've implemented the service intake and onboarding processes properly, the path should be seamless.
Conclusion
You'll often be faced with this common dilemma: do you work on cultivating new leads, or do you work with qualified prospects to potentially snare a sale? The answer is difficult, but by creating a service intake process, you can do both with more efficiency.
This post has looked at how to create a service intake process. The key requirement is to focus completely on the customer — specifically their initial experience and first impressions of your business. Once you do this, the rest should be relatively plain sailing.