Page builders have been on the rise for years now. I remember the first time I used one and I was amazed. It saved me hours of work. The issue was, I picked the wrong page builder. The one I picked wound up not being very popular and therefore it doesn't have a large community behind it. I have since then done a lot of research and I'd like to share my results. If you're looking for the best free page builder for WordPress, read on; they're going head-to-head here.
What's the best free page builder for WordPress?
The goal of this article is to show you the interfaces of the most popular free page builders for WordPress and compare the value of each. I'll answer the three "whys" and provide a video demo of each interface.
Why should you use page builders?
As a developer, I used to develop everything from scratch. Our team was building a lot of custom plugins to fit the design that was created. Plugin development takes time, and it didn't make sense to reinvent the wheel when there were already teams developing a lot of the same functionality in page builders.
Sure, we still need to develop functionality, but by using a page builder, our team has been able to focus on more custom things like API integrations, instead of an image slider or a neat way to display blog entries.
Why not use Gutenberg, the new WordPress editor?
I know, I know, I know. I just wrote an article for GoDaddy telling people they should use Gutenberg. I still think you should, but at the current time, I wouldn't say Gutenberg is as developed as these page builders.
If you are primarily writing content , Gutenberg is great for that. Please use it for just that. But, for example, if you need a block that does an accordion, then you will have to look elsewhere.
Gutenberg will eventually have a lot of blocks, but I think we are years away from mass adoption. I know that these page builders will also be writing blocks for Gutenberg and it would not surprise me if some of these page builders just become a suite of Gutenberg modules.
Also, Gutenberg shouldn't contain every type of block under the sun. The more blocks, the more JS and CSS that have to be rendered on a page. In my opinion, Gutenberg should come with basic blocks and that's it.
Why did I pick these specific page builders?
These are the page builders that I run into the most in the day-to-day building of WordPress sites. Here are the criteria I used to choose them.
It should be in the WordPress plugin repository.
The user base should be in the hundreds of thousands (or more).
It should not be shortcode-driven (except Divi).
It should have a front-end interface (some page builders can only be used on the backend).
It should not be used only in a theme (you should be able to change your theme, and not lose your custom page builds).
Related: 10 best WordPress plugins for landing pages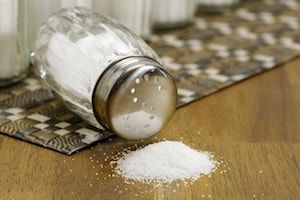 Please note: You will have to take this list with a grain of salt. Divi is one of the most popular page builders out there. It has been around for a long time and it has a large user base. The issue is that Divi is not in the repository, and because of that, we have no idea how many people are using it. Also, Divi is shortcode driven and I'll show you that in the video.
After you watch the video, it will probably be clear that Beaver Builder is the one that I have the most experience with.
By being involved in nonprofit 48in48.org, I've been involved in building hundreds of sites using it. We landed on Beaver Builder three years ago because of two reasons: it isn't shortcode-based and it was around before Elementor. If Elementor had been around a year earlier, it could be a different story.
Related: How to use WordPress shortcodes in pages and posts
4 of the best page builders for WordPress
I tested these four page builders for WordPress and have some insights to share about each:
Beaver Builder.
Divi.
Elementor.
Page Builder by SiteOrigin.
Read on for more info …
1. Beaver Builder
Beaver Builder has been incredible to work with. I found out about it when I was trying to find a page builder for my business. I was trying 10 different page builders and was impressed with the clean interface, as well as the fact that it was not shortcode-driven.
Coupling Beaver Builder with the third-party add-ons was the key, though.
I am now able to replicate almost any type of functionality I need when it comes to content.
2. Divi
If Divi had a free version, and were not shortcode-driven, I would give this one a better rating. The interface is up to par with the others, but it is hard to promote a plugin that doesn't have a free version when the other builders do.
3. Elementor
Elementor is the new kid on the block, but in the past couple of years the community has exploded. There are more than 130 third-party modules and over 1 million active installs. Three years ago, it didn't exist. So it is definitely the fastest growing of them all. I think this builder will continue to grow, and the interface is great.
4. Page Builder by SiteOrigin
I think of this one as a simplified page builder. If you need some basic layout, but do not want sliders, calls-to-action, staff modules, or other similar features, this one is good for you or your client. It doesn't have the massive third-party resources like many others, but it gets the job done and it has over 1 million active installs, so it isn't going away.
Here's the video with my walkthrough and comparison of the page builders mentioned above.
How the page builders performed
| | Beaver Builder | Divi | Elementor | SiteOrigin |
| --- | --- | --- | --- | --- |
| Features | 5/5 | 5/5 | 5/5 | 3/5 |
| Usability | 5/5 | 5/5 | 5/5 | 3/5 |
| Community | 5/5 | 3/5 | 5/5 | 2/5 |
| Free Version Features | 3/5 | N/A | 5/5 | 3/5 |
| Paid Version Value | 5/5 | 4/5 | 5/5 | 3/5 |
Honorable mentions
There are a lot of page builders that did not make the cut, but I think these two should be at least mentioned. They don't have the popularity of the others, but they are getting off the ground and could be popular in the future. They're worth checking out if you're curious.
Each use case is different
Every situation and client project is different. You may, for example, end up in a situation where a specific module is only available with one of these four builders. If that is the case, then the choice should be clear.
The beauty of free versions is that you can at least try them and find out which builder is best for you and your projects.
Your mileage may vary and you may find a particular free page builder really meets your needs and works with your style.
Page builder resource links
You can learn more about free page builders for WordPress (and Divi) discussed in this article via the WordPress Plugin Repository:
Related: The most popular WordPress themes and plugins of 2018
Page builder community resources
And if you're looking to connect with other WordPress fans or get detailed info about Beaver Builder or Elementor, check out Beaver Builder Resources and Elementor Addons.