The right domain name can improve your brand's reputation, make it more visible and accessible, and ultimately allow you to outcompete your rivals. That's why highly competitive domain names can sell for up to hundreds of millions of dollars. The first step is learning how to look for easily acquirable domain names.
If you're interested in capitalizing on solid domains for your business ideas, or if you want to make money buying and selling those domains, you probably don't have a budget of millions — and you probably don't have time to negotiate such grandiose deals.
So how can you find easily acquirable domain names?
Domain name resale: The basics
The most straightforward way to purchase a domain name is to go through a top domain registrar. In this approach, you'll come up with a domain name idea, search for it and find variants of that idea, and determine whether those domain names are currently available.
You may also be able to make an offer to someone who currently holds that domain name, though if the name is valuable to them, they may be unwilling to sell it for a reasonable price.
Instead, it may be better to use a domain auction or a similar resale platform. Here, you'll have the opportunity to buy and sell domain names the same way you would sell products on eBay or a similar auction site. And, just as you could browsing an online auction site or a physical flea market, you can find some amazing deals on hidden treasures.
How to find easily acquirable domain names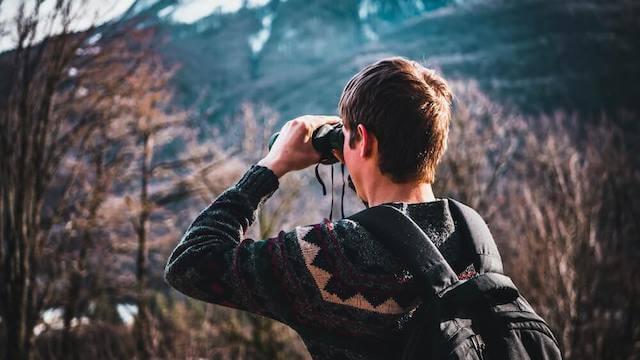 What steps can you take to find easily acquirable, "low-hanging fruit" domain names? Your first step is to use the right domain name resale platform. GoDaddy's Domain Auction is a great place to start.
Pay attention to expiring domains
When a domain naturally expires, it usually returns to the registry, making it available for public purchase once again. But domain sellers often are aware that the expiration is coming up and are motivated to make a bit of money before they lose the asset altogether.
This presents a mutually valuable opportunity; domain holders with domains set to expire give one last chance to turn a profit or cover their expenses, while domain purchasers can score a great deal on a promising domain name. Keep watch for expiring domains in the future and be ready to make a good offer.
Avoid the hype
Like in any market, price is dictated by demand. Trends come and go in the domain purchasing world, artificially and temporarily increasing the perceived value of certain types of domains.
Focus on evergreen investments that will be valuable no matter how the trends change or how quickly they change.
It's tempting to jump on the bandwagon and take advantage of whatever is in the zeitgeist, but it's usually better to focus on evergreen investments that are going to be valuable no matter how the trends change or how quickly they change. Otherwise, you might end up overpaying for a domain that simply won't be relevant for long.
Take advantage of domain monitoring
Platforms like GoDaddy offer services like domain monitoring, which allow you to keep track of price fluctuations and trends related to dozens of different domains simultaneously. This can make your research much easier, helping you decide when to pull the trigger and how much to spend.
Make an offer (and be prepared to negotiate)
If you see a domain you like and it's too pricey for your budget or your investing goals, don't worry.
Make an offer and be prepared to negotiate.
Offer what you think is a fair price for the domain and engage the seller in conversation; they might be willing to accept your offer, and the worst thing that can happen is that they say no and you are forced to move on.
Compare and contrast
If you find an interesting domain for a good price, you might jump on it immediately, but it's often better to do a little comparison shopping first. What do similar domains sell for? How have prices historically fluctuated for similar domains? Are there any domains that are strictly better than this one?
Building a domain portfolio
If you want to maximize your potential profitability, you can use these strategies to start building a full domain name portfolio.
Choose your approach
There are many different ways to manage a domain portfolio. Some people like the classic buy and hold strategy, choosing domain names that are likely to increase in value over the course of years.
If you have low risk tolerance and a time preference for longterm investments, this could be the right approach for you.
Other investors prefer to flip domains the same way they might flip houses, buying cheap domains and reselling them almost immediately to try and turn a profit; this is riskier and harder to pull off, but it's much faster and can lead to higher payouts. You can also hybridize these strategies and do a little bit of both.
Related: What is domain flipping? 8 tips to make money with domains
Focus on value
No matter what your approach is, your main priority should be value. Don't pay more for a domain than you think it's worth, and always keep an eye out for domains that are undervalued. It's tricky to gauge value as an amateur, but you'll need to master this skill if you want to succeed.
Diversify your investments
The most essential piece of investing advice you can receive is to diversify your portfolio, and your domain portfolio is no different. Invest in a variety of different types of domains if you want to minimize your overall risk and stabilize your potential returns.
Study, learn, and improve
There's a lot to learn in the world of domain investing. Don't get complacent. Read, network, and practice to improve your skills.
Making money flipping domain names and investing in domain names longterm are complex strategies that require a lot of time, research, and experience.
But if you're willing to learn the nuances of these strategies and search attentively for low-hanging fruit, you can find some great deals on domain names and ultimately make a decent profit.