For many entrepreneurs, bloggers and ecommerce website owners, buying a domain is an exciting first step to entering the online marketing world. For some people though, it can be an overwhelming time when faced with the question of what to do next: Figure out how to get traffic to your new domain.
Unfortunately, the name alone will not get you much in the form of traffic.
As I've joked here on the blog in the past — building a website isn't like "Field of Dreams." Just because you build it doesn't mean they will come.
In fact, most people will not know your domain name, let alone that you've launched a website. Therefore, you'll have to find a way to get in front of them and make them aware of it.
Having traffic makes it more likely for someone to become a customer or take other actions from your site. But what is the best way to get those critical eyeballs to your new domain?
The good news is there are many methods for how to get traffic quickly, and some are easier than others. If that sounds good to you, keep reading and hopefully, you'll glean some ideas to get traffic to your new domain name fast!
Why does your domain need traffic?
People buy domains for various reasons, but most do so with the hope of building a website that converts visitors into paying customers. In some instances, a site may get a lot of traffic without much work or effort on the owner's part. Other sites will find it more challenging and it will require more work to attract people.
Still, getting traffic to a new domain is usually the starting point for any business owner hoping to make money online. Here are some reasons you might want to get traffic to your new domain.
1. Conversion data
Whether you're just starting or have been doing business for years, you may not have had the chance to get conversion data. Knowing how many people come to your site and how they navigate the pages can help you make future marketing decisions.
2. Offers on your site
Offers are one way of getting money from people visiting your site. Whether you're offering affiliate products or something else, having a site that people see and ultimately buy from can provide income.
However, it's important to note that not everyone who comes through your site will buy something. Even if someone doesn't make a purchase now, they might do so in the future.
3. Raising your domain authority
Getting traffic to a new domain name is helpful because it can help you build up domain authority.
If you find yourself getting more of the right kind of backlinks or social media shares, this could all help with increasing your overall authority on the internet.
You also might see an increase in search engine rankings as a result.
4. Building your brand
Getting traffic to a new domain could also be used to help grow your brand online. People are likely to remember sites they visit regularly. Even if you don't get direct conversions from the site, getting people there for other reasons could be an effective way of consistently staying top-of-mind with your audience.
How to get traffic to a new domain
Now that you understand the merits of why driving traffic to a new domain is essential, it's time to talk about how to get traffic quickly. Here are some of them:
1. Buying established domains to build your domain portfolio
When trying to get traffic to a new domain name, some companies may choose to purchase multiple established domains as part of an overall plan to build their portfolio. This includes both purchasing generic keywords and brandable names for later use. Try using GoDaddy's bulk domain check tool to register multiple domains at once.
Having a network of domains can allow someone to send traffic to lower authority domains (new ones like your website) from one high-authority domain with the hope of gaining a higher ROI from it. This can be a way for someone without high domain authority to compete with more established websites.
While this method can require time, energy and significant resources, it can sometimes yield the results you're looking for.
2. Paying for traffic with advertising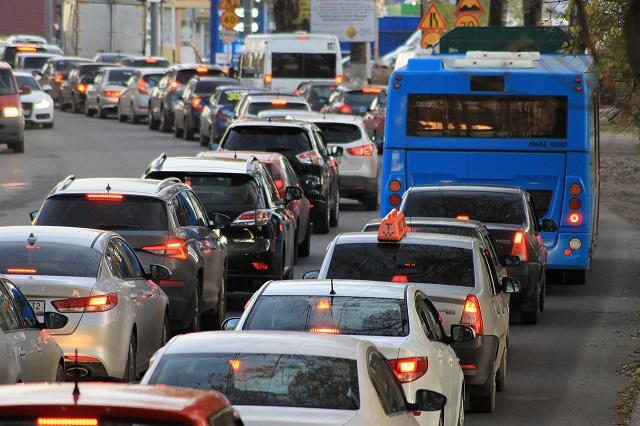 Paying for advertising can be a great way to get people to visit your new domain. This can be done through paid ads on social media sites or even more targeted campaigns on search engines like Google Adwords.
Marketing with advertisements is often one of the best ways to quickly generate high volumes of traffic, but it can also be one of the more expensive options. This strategy can be complicated for beginners who may not have the experience or know-how to implement it properly.
3. Linking out to other sites
You often can drive traffic to your new site by getting other people to link to you. You can do this by putting up valuable content on other websites that link to yours.
One of the more popular approaches is known as guest posting, where you contribute an article to another site on a topic related to yours in some way. This can help direct readers to check out your new domain name.
4. Social media reach
Whether it's Twitter, Facebook, Instagram or another social media site, getting attention on social media platforms can help you promote your domain.
Social media is a great way to generate traffic because it doesn't require too much effort to get started.
It's also great for beginners because it's less expensive than other types of marketing.
Many entrepreneurs I have spoken with feel that paying for advertising on social media will yield the fastest results. Though admittedly, most have said Facebook is dying out in terms of click conversions. Instagram, Twitter and Tiktok are still driving traffic, however.
5. Email advertising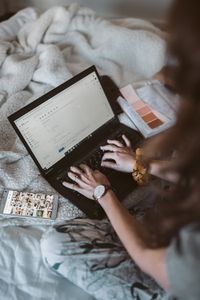 If you have access to an email list (yours or someone else's), you can use it to promote your domain. Emails featuring links to important pages on your site, like the homepage or a contact page, can help generate interest and bring people to your site.
What do I mean by someone else's email list? You could guest post for an established blog or website, and if they send the post via email, there is the potential to drive traffic. Another idea is to pay for advertising in their newsletter. A third option is perhaps the riskiest, and that is to buy the list.
You always want to use caution when buying email lists to drive traffic as it could get you blacklisted for spam. Still, it sometimes can work depending on their website's niche and their introductory email.
6. Influencers and partnerships
In some cases, people who have a big social media following or email list may be willing to partner with you.
Sending free products or a trial of your service and encouraging them to share with their audience is one way to collaborate with others.
This can be a compelling strategy for getting traffic to your new domain.
Of course, it's worth noting that the higher the level of influence, the more likely it is that you'll need to pay for access to an influencer's audience.
7. Guest posting and guest podcasting
I alluded to this in the email advertising tip, but hijacking, er, I mean borrowing other people's audiences is a great way to get traffic to a new domain name quickly. Writing guest posts on established websites and getting featured as a guest on well-known podcasts will often result in backlinks that can drive people to your website.
The most important thing you can do if this is the method you choose is to deliver maximum value to the audience of the podcast or website you hope to be featured on. The truth is that website owners and podcast hosts know most people are fishing for backlinks, and as a result, they are becoming much pickier about who they feature. Therefore, it's critical you give a decent pitch and give them more than just a watered-down version of content they are already sharing.
And, the more places you are featured, the more likely you are to get featured somewhere else. Read this post on how to start guest posting for a step-by-step guide to establishing your authority.
Note: Many of these tips can be repurposed for guest podcasting too!
8. Get lucky and go viral
This is the hardest method on the list, but I've seen websites crash from the amount of traffic they got from going viral. If you have a funny, scary, gross or otherwise wildly engaging idea for social media or YouTube, it could yield untold amounts of interest in your website.
For this method to work best, you'll want to add your website link to the bio of all of your social media profiles, YouTube description boxes, about pages, etc. After all, if you go viral and no one knows how to find your domain, all that effort would have been for naught.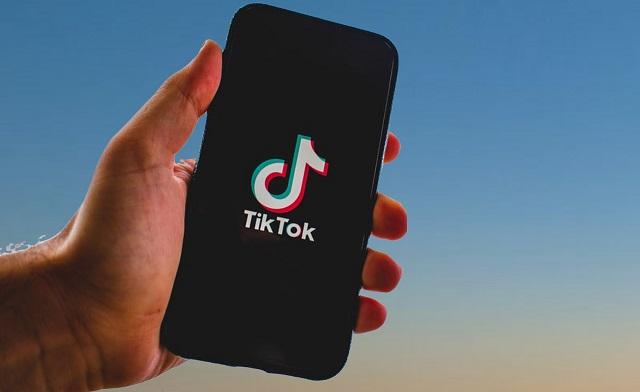 9. Organic traffic through SEO
I saved this one for last because although it's not the fastest way to drive traffic, it's a tried-and-true method for how to get traffic to a new domain. Plus, it doesn't cost anything directly and will have the longest staying power.
SEO strategies often take content creation into account, so you will need original written content on your website. This content should be helpful to consumers and past the point of being self-promotional. It should focus on providing value and driving people to take action, such as visiting your FAQ page or contacting you for more information.
As with any marketing strategy, traffic-driving tactics need to be tailored to fit your audience and your niche.
What works for someone else may not work for you, so experimentation is often the best way to know if something will be helpful or not.
Conclusion and next steps
If you have been searching for how to get traffic quickly to your new domain, this post may have burst your bubble. That's not to say that you can't get traffic to a new domain name fast. It will take effort, and if speed is the primary goal it might take advertising funds, but it can happen.
Getting traffic to your new domain can be a manageable task if you know the right way to go about doing it. With these tips, you should have no trouble getting people to visit your site — though it may take longer than you would like. Your best bet if you plan to make money online is to focus on the long game and start by putting out really good content.
Try to blend these traffic-driving strategies with your content marketing plan so you can attract the right kind of visitors. And, as I often say on my podcast May your page views be high, and your bounce rate be low!