If you create a blog in 2018, you probably have the tools to sell custom products. eCommerce functionality is closer than you think! Sure, you still need to write blog posts and build social media traction and write a mission statement. But learn how to sell custom products, and you can create something much more powerful than a standard blog.
In this article, I'm going to explain one story of a gal who made a cheap blog, and then set up custom blog products on a whim. She eventually found herself featured on local news channels, books and in the web's best websites. It all starts with a great setup for your great idea!
What are custom products?
Custom products, as we'll describe them here, are simply web pages on your blog dedicated to a product which you create, and then customize! When you create a blog with WordPress, you can set up unlimited products, add content like images, video, quotes, testimonials, reviews and more to describe them, and, of course setup the price and method of payment.
This article will explain everything a beginner needs to know about creating custom products!
But …
If you still need to create a WordPress blog, definitely have a look at GoDaddy's Managed WordPress for your own blogging solution. GoDaddy handles all the installation and update details so you can get started fast, with a free domain name, too.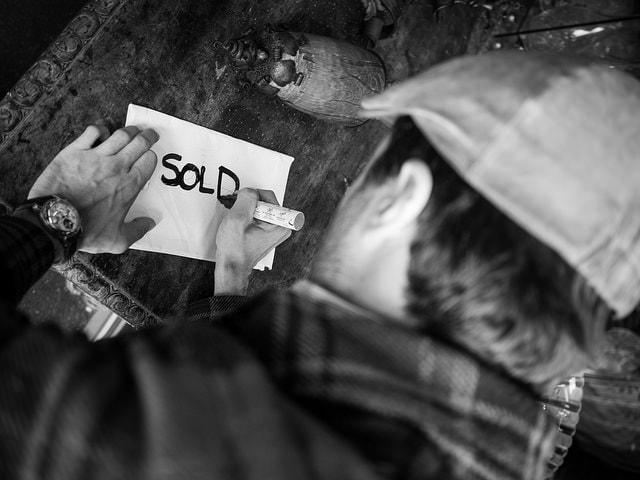 Which professionals should read this?
Now that we've covered what custom products are, and how to make your blog easily at GoDaddy, I just want to level with you and be clear that I wrote these messages for:
Entrepreneurs: If you're building a blog, one of the first monetization models people try as entrepreneurs is to sell custom products of their own (or even other people's).
Small businesses: Whether you create jewelry, bathroom accessories or car parts from home, once you form your small business it's time to start earning revenue — and a blog shop is a perfect way to do this.
Freelance writers: If you create a portfolio online, you can use WordPress's custom-product features to sell pieces of your writing, like eBooks or writing sample downloads, or even sell coaching packages!
Everyday bloggers: Every blog has to be taken seriously to rise up among other blogs. Bloggers stand to gain the most from having a blog shop feature, but most folks end up not taking their work seriously enough to set up up a WordPress online store — or think it's all too difficult.
I've got news for you — it's not!
Bloggers often think adding products is too difficult or expensive. Entrepreneurs and business owners tend to have more resources these days than your average blogger. But nearly all of us start out as bloggers, as did the gal who I'd like to mention who's now quite famous through blogging. For these very reasons, I'd like to focus on bloggers and explain how even the most basic blogger can sell custom products.
How one blogger went from nobody to a very large somebody
Before I go into some simple lessons on how to make a blog and what to do with your own set of custom blog products, I want to drop off a short story for you.
From small town blogger to 11MM YouTube subs and fastest selling book of 2014
There was once an aspiring young fashion and lifestyle blogger from a town called Lacock in England. You might have heard of her ... Zoella? Zoe Sugg grew up going to scarecrow festivals in an old historic town certainly not known for producing famous internet stars.
Yet, with perhaps little else to do, she wrote!
At the age of 15, Zoe's blog "Zoella" went viral, as did her YouTube channel, both created in 2009. But where most viral bloggers show up as a bright flash in a pan and an NBC or FOX new's episode before fizzling out, Zoella harnessed her newfound fame and created an online empire through sales of her hottest goods and of course, her books. Zoella's niche was solid — young women online obsessed with fashion, fun and a traveling lifestyle.
However, even with an eager audience waiting for her next words, she couldn't have risen to fame in her small town — known for its preserved nature and historic districts — without harnessing the power of a simple blog and it's eCommerce functionality.
The message here? Just like Zoella, you have more tools and power at your fingertips than you might think!
Got a camera and a laptop with some high speed internet? You can create a guide for your neighborhood! You can write a travel guide PDF explaining what to do in your town. You can feature other stylish folks in your town, network with coffee shops and bakeries, and even get sponsored. Then, someday you too can be speaking at VidCon and named a New York Times Best Selling Author, like little old Zoe Sugg.
A few things to keep in mind
Now it's time to get into the meat and potatoes of this post. Here are a few things you might want to know if you're debating how and when you should create a blog and sell custom products.
You should use WordPress.org like the above mentioned guide explains
WordPress is the technology nearly every successful blogger uses today. As such, there's a massive thriving ecosystem of developers and designers adding to the plugins, themes and amazing tools that power WordPress. It's not only Zoella who uses WordPress, either — the list includes Time Mag, New York Mag, Tim Ferris, Forbes, Katy Perry, Beyonce and so many more.
You can search WordPress themes that work with WooCommerce
Picture a cow with bales of cash online ... that's what WooCommerce makes me think of, anyway. WooCommerce is the No. 1 chosen eCommerce solution for WordPress. You simply click a couple buttons to install the free WooCommerce plugin. Then, you have new features on your blog to add products, set the price, add product gallery images, etc.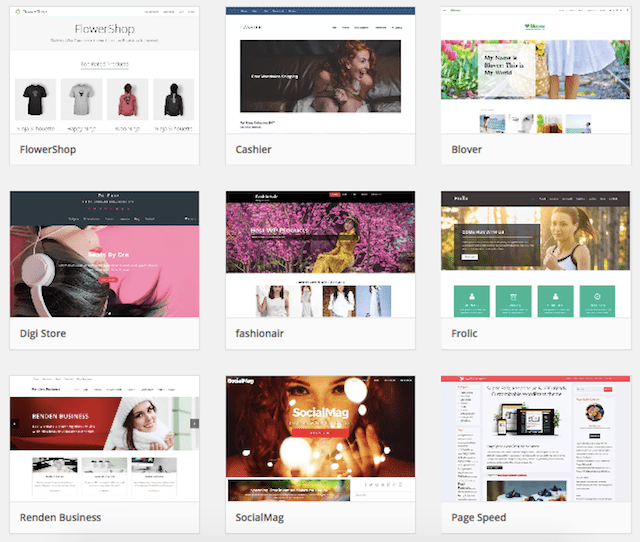 But, the first step is to choose a theme (the look of your blog) that works great with WooCommerce. What I do is filter themes in WordPress by eCommerce functionality (you can use that link to filter themes). You get hundreds of great looks. Or you can find great eCommerce WordPress themes on ThemeForest, or just ask me which one's I like best! I speak to a lot of new bloggers and am always unbiased, often helpful.
It's super-duper easy to create custom products
Once you set up WordPress (no coding needed) and WooCommerce, you can start creating some pretty epic custom products. The skill set you need to create products can be mastered in a day or two with some practice. It's just like writing a WordPress blog post, but instead you enter details for your custom product.
You can sell custom products for free
WooCommerce and WordPress are both 100-percent free to use once you set up your own domain name and web hosting. Take note that if you choose another website solution for custom products — like Wix, Squarespace or Weebly — they will charge you on a per-feature, per-growth basis. You might get a basic website for cheap, but you'll end up paying heavily per month as your site grows. My advice is to avoid this pitfall and just use WordPress.
As costly as a hot cup of coffee
Hosting isn't free (yes, this stinks), but that doesn't mean it's expensive. When you start to look at others — like my idol Zoella or other role models you might have — it really makes sense to pay about as much as a trip to Starbucks for this sort of peace of mind.
When to sell custom products
I recommend getting started quickly. Pick your blogging idol (I've got mine) and join the rest of us savoring life online. And if you need a little more information, here's a full, in-depth tutorial for how to make a WordPress website with GoDaddy.