Every upstart business grapples with its own unique requirements, standards and strategies. But, no matter what type of business you are starting, you should have some key startup roles in place from the very beginning to succeed. Even a one-person service business should have a plan for managing areas of personal weakness via delegation. You want to incorporate the strongest team possible.
As an entrepreneur or solopreneur, you should stay focused on the direction of the business and your expertise within the business' vision and industry.
Delegating tasks that are not your expertise to experts in those areas not only frees up time to focus on other important areas of business but also creates a solid foundation for the business to grow.
10 key startup roles
Some key roles to include in your business's startup team structure are:
Let's take a closer look at each key startup role.
1. CEO
Contrary to popular perception, the CEO is not always the owner of the company. A CEO needs to have good financial and business sense, an exceptional understanding of the broad picture of the company and a clear vision of what the company's mission statement and belief systems are.
This person should be able to provide experience and guidance to the company owner on strategies to get the company to their goals and big-picture vision in the most efficient and cost-effective manner possible.
2. Marketing maven
A great marketing leader would be an individual who has excellent networking abilities and a firm grasp of effective marketing. The person in this role should have a strong understanding of budgeting and financial reports when determining which marketing campaigns are effective.
If as a business owner you do not have these budgeting skills and still wish to take the marketing leadership role, consider having an assistant who is strong in these areas to keep you informed and abreast of the results of your efforts.
Related: How a small business social media manager can save you time and make you money
3. Industry veteran/mentor
Have an industry veteran on staff or that you can reach out to during a time of indecision or uncertainty. Someone with hands-on industry-specific experiences can provide insights specific to your startup.
It's recommended to select an individual who has worked with startups specifically so you can be sure that they will have a true understanding of the startup process.
Related: How to create a network of complementary skill sets
4. Salesperson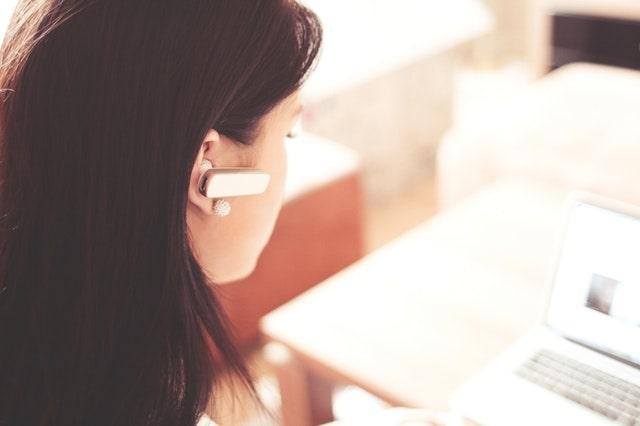 Every business needs someone to sell their product or idea.
It's important to have someone in this key startup role who understands and believes strongly in your company's product or services.
They also need to have the same set of core values as the company and company founder to keep the company moving in the correct direction and support company values.
As sales increase, you might want to expand on your sales team, including adding a sales team manager to oversee and assist other salespeople within the organization to succeed.
Related: How to define company values for your new business venture
5. Product development specialist
Having a creative team or individual who can improve or expand upon current product ideas while developing new services, products and ideas for future product expansion is vital to maintaining company growth.
This person should stay on top of new technology, legislation and changes in public demand to assure that your company is maintaining the desired product and staying current and competitive in the industry.
6. Accountant
Accounting and tax prep take a special mindset and expertise. Improper accounting and poor cash flow are responsible for 82% of business failures.
Utilizing a knowledgeable in-house accountant or outsourcing to a reputable accounting service is the best way to avoid becoming one of the 82%.
When deciding who is responsible for your accounting needs, look for an accountant who has the following qualities:
Specialized in your industry
Good standing with the IRS and Better Business Bureau
Ethical
Reliable
Timely
Knowledgeable
These traits are important when filling this key startup role to avoid fees and penalties associated with inaccurate reporting or filing, as these fees can be substantial.
7. Attorney
Legal expertise is something everyone should have on speed dial — business owner or not. Whether you are attempting to file incorporation documents, protect your copyright or patent rights, or fight a lawsuit, having adequate legal counsel protects both you and your venture.
Choose a firm or attorney who understands your industry and has a firm grasp of continually changing industry laws and regulations. Timely and informative updates about new laws or regulations that might affect your business should be a primary condition for employment.
8. IT expert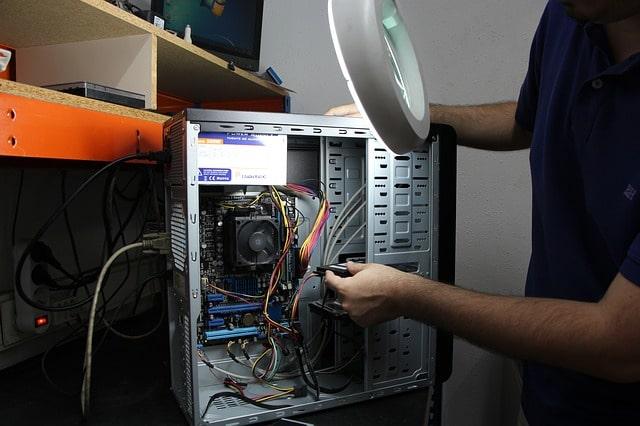 Information Technology (IT) is the lifeblood of any modern-day business. Having an informative website, viable digital contact method, social media exposure, online marketing and product tracking or inventory control systems are only the tip of the iceberg when it comes to the many ways in which IT affects the success or failure of an upstart business.
Technology is a fast-paced industry that requires a great deal of specialized knowledge.
Your IT expert should have a passion for keeping up-to-date on ever-changing tools, ideas, regulations and methodologies. Placing an individual in this position who has these characteristics will ensure that your company is being proactive and ahead of the technology curve.
Related: Outsourcing IT vs. in-house IT: The pros and cons of each
9. HR pro
Human resources is a department that requires a great deal of knowledge and training. The person in this key startup role needs to stay on top of continually changing insurance, tax and benefit requirements.
Human resources should cover all of the following aspects:
Employee payroll
Benefits
Time tracking
Worker's comp requirements and claims
Ensure OSHA regulation compliance
Employee resource
Having a team member educated in these areas is of vital importance for any candidate to round out your startup team structure.
10. Accountability team
For any plan of action to succeed, there must be accountability and a method of tracking those areas of success and failure. Having an accountability mastermind group to oversee these responsibilities strengthens the company's infrastructure by establishing where the company stands on job performance, ethics and general workplace beliefs.
The accountability teams should consist of individuals who are generally honest and understand right versus wrong.
They must be dedicated to protecting the company and able to ensure everyone is doing their part to make the company is a success.
Good candidates for this team should also know how to balance the company's best interests with fairness.
Related: How to set up an accountability mastermind group
Consider industry-specific roles
Although this is a general list of the basic key startup roles for any new venture, you might find that you have other key roles that need to be part of your company's team startup structure; consider whether there are industry-specific or company-specific roles.
Don't hesitate to take the time to review your business's special needs as well as the standard requirements for any company or business to legally function.
Having an extensive understanding of your business and business industry will provide you with invaluable insights into those particular areas that require outside guidance.
Getting the right startup team structure in place can position you for success
Poor management can lead to business failures, so it is prudent to have a strong team of experts at your disposal. Here are some tips and pieces of advice on growing your startup team.
Do your research
When choosing those companies or individuals that will fill each team member's position, do your research. Take the time to check out their references.
For many reasons, it is vital to a healthy startup to have working partnerships that parallel and/or complement their own work style, ethics and forward-moving vision. Problems arise when team members — whether employees or subcontractors — see the company's mission statement or manner of implementing that mission statement differently.
Know the value of outsourcing
Startup companies that understand the value of using outside experts for manufacturing, printing, accounting, IT, and other established functions have a leg up on those startups that do not understand the value of outsourcing.
Expertise is only one consideration.
Cost, turnaround time, volume and time-management are also key factors to consider when choosing your startup company's team, and what to outsource.
Outsourcing to stable companies with a reputable name amongst peers and customers who already have their business practices in place allows your company to take advantage of reduced bulk pricing, overhead and a reduction in startup cost expenses.
Related: The benefits of business outsourcing for small business owners
Get your team in place
Key startup roles are a priority for any startup company. Having a strong, reliable and reputable startup team structure in place provides a solid foundation and basic infrastructure for your new venture or startup business.
Not only does having the correct individuals in the correct key startup roles improve a startup company's longevity, but it also directly affects a company's bottom line through better cash flow, improved efficiency, and taking advantage of other companies' experience and cost-minimizing benefits.
Need a dazzling website without the need to outsource to a web pro? GoDaddy Websites + Marketing has everything you need to make your dent in the universe.
This article includes content originally published on the GoDaddy blog by the following authors: Raubi Perilli, Sally McGraw and Shawn Pfunder.