Your digital footprint is one of the key elements that will either aid your brand's success or result in its struggles. Having a good reputation and an attractive online presence is crucial if you want your brand to go the distance — and if you're reading this post, you clearly do.
The first step is creating your digital footprint.
That's the easy part. The real challenge is growing and maintaining your brand's reputation online. While it's true that reputation is a part of your digital footprint, its importance is often underestimated or forgotten.
Related: How to keep tabs on your brand reputation
How to create a digital footprint: Key cornerstones
Today, it's clear that a lot has changed regarding brand loyalty and customer relations. The lines are blurred, and it's easy to become familiar with your clients when you can chat with them on Twitter or Facebook.
With countless tools to choose from and a boundless encyclopedia of knowledge online, you may struggle to define the core things to care about. Well, there are four key cornerstones that definitely deserve your attention.
Communication: who is your brand?
Don't underestimate the importance of communication. It doesn't only mean conveying an advertising message well to your potential clients. It encompasses everything that you do.
Your goal here is to set a clear vision of your brand, and then support it via every channel that you use.
Social media, customer support, content marketing, paid advertising (think PPC), SEO — and any other medium you use to talk to your customers — must continue to convey your brand values.
These values are the core of your brand's personality.
Being sure about what these are will help your team — especially the creatives — deliver the message more efficiently.
And that's important because brand personality can have a significant positive impact on brand loyalty, word-of-mouth, resistance to negative information, and even willingness to pay more.
It's a strong driving force behind a company's performance.
The question to ask here is not only who is your brand, but whom is it for. If you know that, you can communicate in a relatable way and reach the exact audience that will appreciate your message.
Content: Still king if done right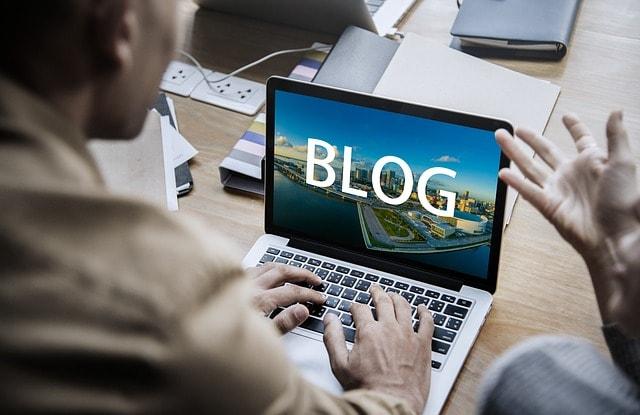 Anyone who works in marketing can tell you this phrase, and for a good reason: it's proven to be true over and over again, and it doesn't seem like anything's changing soon. Since communication became so important, content's importance grew alongside it.
So, you're doing content marketing — great! But take a look at it:
Do you really know what purpose it serves?
Can it help solve your customers' problems?
Can it educate them?
Does it add value, or is it the same recycled ideas that you can easily Google?
For your content to truly deserve a crown, it has to be tailored to your customers.
Speak about what matters to them, try out new angles, do good research — and then keep an eye on the metrics, and they will tell you if you've hit the sweet spot.
Hint: prioritizing your blog efforts makes you 13 times more likely to hit a positive ROI and 70% of your potential clients would rather get to know your brand through articles than advertising.
Related: How to use digital content marketing to grow awareness, trust and sales
Personalization: Data-based decisions
Learn how your clients behave. Your clients expect personalization, and 91% are more likely to select a brand who offers deals and tips that are relevant to them. That doesn't mean you should know everything about them — but you do need data for the decisions they make around your product.
Numbers talk: strong personalization can mean five to eight times the ROI on marketing spend.
There's no excuse not to do it: Today, there's a tool now for any situation that you can come up with.
If you set clear goals, measure your data, and adjust your approach, you'll soon see the results. Even good old A/B testing (add a control group to make it perfect) will improve your output. Relevancy is key here, and the more relevant you are, whatever you do, the easier it is to sell anything.
Related: How to make data-driven decisions using Google marketing tools
Reputation: Will your clients refer your product?
Standing out from the crowd is never easy. Your brand is still one of the best ways to do it. A recent study found that brand loyalty is more strongly related to the offline word of mouth than to online word of mouth.
So, why would a buyer choose to NOT refer your brand? Well, another study found these four main reasons:
Too hard to understand the value of the service (±44%).
The material was sales-focused, rather than helpful (±33%).
The website wasn't impressive (±30%).
The brand has poor reputation (±28%).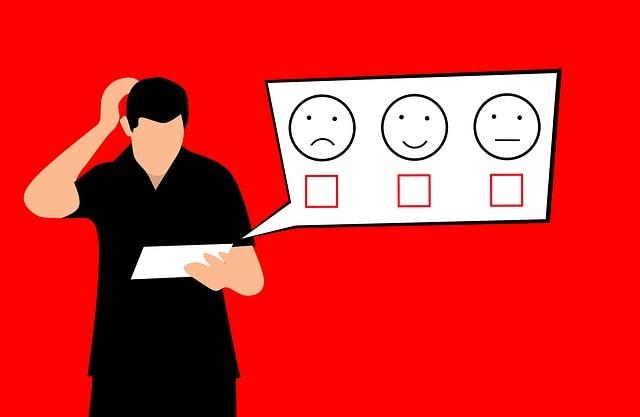 All these reasons, if true for a brand, ultimately mean that the brand does not make a good impression. The difference is that the first three are inside sources, reputation indicators on its own site, and the fourth refers to outside sources.
As we're talking about creating a digital footprint and reputation and managing it, let's go over a few things you can do to never make these mistakes in the first place.
Create user-focused, value-driven content
Problems No. 1 (it's difficult to understand the value of the service) and No. 2 (marketing materials are sales-focused, rather than helpful) won't block your brand's success if you continue to create content that's user-focused and readily conveys the value of your service in the user's life.
Make sure your website does your brand proud
Problem No. 3 (an unimpressive website) can be easily solved. There are many website building solutions available, including GoDaddy's Website Builder, that enable you to quickly and affordably make an effective website.
You'll want to be sure your website looks professional and loads quickly on all devices — especially mobile.
Keep customers happy
Problem No. 4 (poor brand reputation) can be a bit more tricky to overcome. Why? Much like interpersonal relationships, client-brand relationships rely a lot on how you make the client feel. If they feel good about your brand, that's what they'll inadvertently spread.
Plus, the best way to preserve a good name is to never taint it.
That may seem daunting at first, but it can be done if you focus your efforts correctly. This is where we get to our next part: how to manage your brand's digital reputation.
How to manage your brand's digital reputation
It's a fact that most consumers trust online reviews just as much as personal recommendations. What's more, many prospective buyers will decide against a purchase if a product or service has negative reviews.
And if you've ever had a PR disaster, you know just how easy it is to get scathing articles on your brand after a slip-up.
Related: 3 tips for brand recovery after getting negative press
Don't leave interpretation on the table
Your clients are watching you closely, but that is nothing compared to the stalking that your competitors do. Sometimes it can be good-natured and result in lots of great ad campaigns (think Pepsi vs. Coca-Cola).
Sometimes not.
There will always be business decisions that your competition would be happy to misinterpret. So don't give them low-hanging fruit that'll make it easy to tarnish your reputation.
Revenue-over-user causes revenue loss
It might seem counterintuitive at first to focus more on the user than on revenue.
However, some revenue-focused initiatives can do your brand more harm than good in the long run. One study found that 41% of companies that had "bad PR" happen, lost brand value and revenue.
Here's an example: Imagine you want to raise your revenue by increasing the prices of all subscription plans. To keep your customers happy, you decide to also make their plans better. Then, you inform everyone of the changes.
This illustration above is the perfect recipe for a disaster if done wrong. What if your clients didn't want their plans to be better? They were happy with what they had, but you made it more expensive and added features that didn't feel they needed.
It's not hard to see how such decisions can seem reasonable in a meeting room. That's why it's important to field-test, research what your competitors do, and most importantly, make important decisions or changes with the user in mind.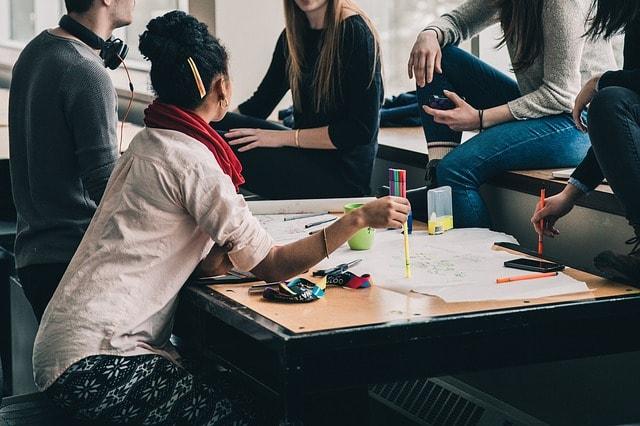 Human error: Not really inevitable
In many cases, brand reputation hinges on the actions and attitudes of a company's employees. Their daily decisions can enhance a brand's reputation or, in less fortunate circumstances, diminish it.
The key is making sure that everyone who plays a role in your business understands its "why."
As long as you have clear goals and know why you're doing what you're doing, you can spread that around like wildfire.
At the end of the day, company culture isn't about free pizza and foosball tables — it's about common goals and common challenges.
Teams who understand and buy into the "why" reflect that belief — and that's invaluable to building and maintaining a strong digital footprint for your brand.
Key takeaways and practical tips
It's time to crunch this article to digestible takeaways and practical tips that are ready-to-eat. Well, some might need hot water and a couple of minutes until you can put them on the table… but the biggest impact you can make is by consistently doing little things regularly. So let's get to it!
In communication, it's important to know both who and whom for your brand is.
Chat away — your clients will love it. Well, as long as you keep true to your brand personality, and do it on every level: ads, posts, on-page content, etc.
Trust the power of good content. User-focused is where it's at.
Personalize everything you can. It works really well if you manage to find a sweet spot where you're relevant, but not creepily relevant.
Make sure your clients would recommend your product because they can understand the value you deliver, enjoyed your helpful material, and found your website impressive.
When it comes to your website, optimize for all devices. Mobile-first isn't exactly news, but there are still a lot of sites that didn't get the message.
Your brand reputation is vital. It's much easier to build it from the ground up than dig it up when it's six-feet under.
Make your clients feel good.
People trust online reviews more than they trust your ads. That means affiliate marketing can work really well for you — and a PR disaster can be a true disaster for your revenue.
Friendly competition is one thing, but make sure you don't give easy opportunities to tarnish your good name. That can include sensitive data leaks, so use security measures to encrypt all the data sent remotely.
Prioritizing revenue over user can be dangerous. Make decisions with user interests top-of-mind.
If your team only knows what to do but not why, they're more likely to make mistakes that can jeopardize your reputation.
At the end of the day, mistakes will happen. If you're well prepared, they will not ruin your businesses.
Related: Brand monitoring basics to keep tabs on your reputation online