When you get to be your own boss, it comes with a variety of benefits, many of which are ideal for moms. You get to make your own hours, work from home, and have flexibility with your schedule — all while making an income to support your family.
Working from home and being your own boss makes your life easier. But that isn't to say it's easy. There are challenges and hurdles you must get over to start making money running your own business while running your own household.
But the obstacles are all possible to get over if you plan and start your business the right way.
The rest of this post will outline tips and strategies for making your dream to be your own boss a reality.
How to get started and be your own boss
Know you want to be your own boss with a home-based business, but aren't sure how to get the entrepreneurial ball rolling? Start here:
If you aren't sure where to get started and don't have an idea for a business, start by making a list of your strengths.
What type of advice do people seek you out for?
What can you do better than most people?
What special experience or knowledge do you have?
Turn your interests and strengths into something you can sell.
Take a look at your list and identify a way to tie your strengths into a money-making venture. Ideas of businesses to consider include:
Selling products you curate or produce.
Writing books or eBooks.
Selling online or in-person courses.
Creating referral or affiliate programs.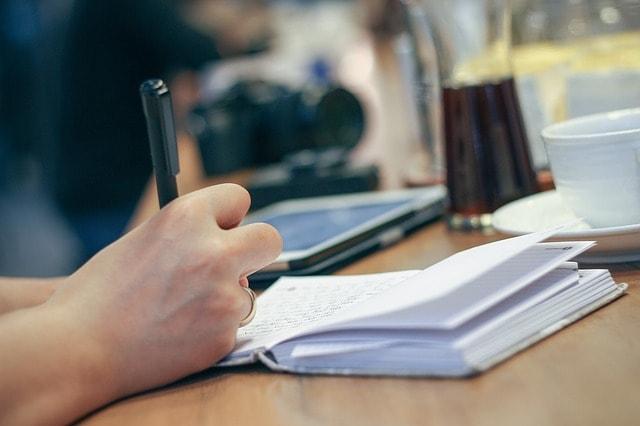 Get your numbers in order.
Before you dive in and start taking on work, get your financial systems in place. To successfully be your own boss, you need to be organized from the start.
Set your rates. Decide roughly how much you want to sell your products and/or services for. If you aren't sure, work backward. Consider the amount of time you want to work and how much you want to make. Do the math to see how much you need to charge to reach that goal.
Set up accounting software. Immediately start tracking your business expenses and managing invoices using an accounting tool like GoDaddy Online Bookkeeping.
Keep your finances separate. Instead of taking all of the business revenue as income, create a separate account for your business money. Manage money in your freelance business by taking a set salary to evenly distribute the money you take home from the business.
Put money aside for taxes. When you work for yourself, your taxes don't immediately come out of your check like they do when you have an employer. It's up to you to pay them. Talk to an accountant to set up quarterly tax payments, and assume 30 percent of all income will go to taxes.
Tell everyone you know
If you want to be your own boss, there's something you're going to need to get used to, and that's marketing and promoting yourself. You can't be shy about your new endeavor. You need to let everyone in your network (and that includes all of the other parents in your circle) know about your new business, and you must start promoting yourself like the legitimate business that you are.
Get a domain name
As soon as you've figured out what you're going to do, and what you're going to call your new home-based venture, register the domain name. (Here are some tips for finding the perfect domain.) You'll use your custom domain to set up a branded email account and as the online address for your website.
Get professional email
You might be working from home, maybe even with a child or two in tow, but you're still a professional. That's why you need to set up a professional email address — an address that includes your domain name. This will help build credibility for your new venture.
Create a website
Don't overwhelm yourself by launching a massive, expensive site. Keep it simple, and use a template-based website builder like GoDaddy's GoCentral or a Managed WordPress tool — which doesn't require as much technical knowledge as self-hosted WordPress.
Create a Facebook page for your business
You don't need to launch an account on every social network for your business at the beginning. But at least set up a Facebook page as this a great place to start promoting your business.
Share posts on your personal social media
Also, leverage your personal social media accounts by posting updates and content about your business. Let your network know what you're up to because they or someone they know may need what you're selling.
Get business cards
While some might think it's outdated, business cards are a great tool for making and solidifying connections when you meet people in person. Get cards with your contact information and website URL on them, and keep them on you at all times.
Build your email list
When you're just starting to be your own boss, create an email list of people who would be interested in your business. Let them know what you're up to and give them an option to stay in touch (through your list) if they are interested in what you're doing. And, start building an email list of new contacts through your website and networking efforts.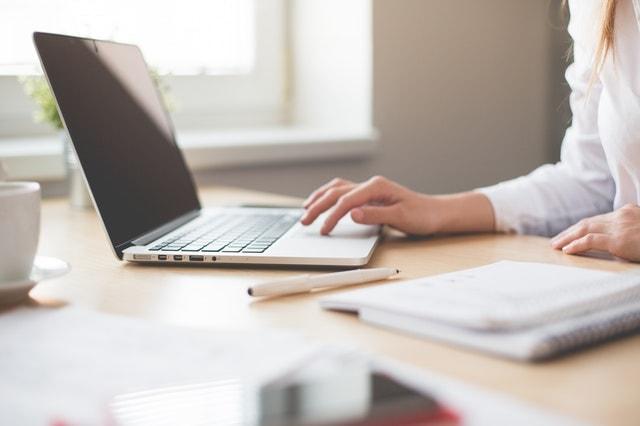 How to keep up with your success
Schedule work time. When your home is your office, it's easy to feel like you are always at work and therefore, feel you should always be working. But, this can be a burden to your both your business and personal life if you don't know how to turn it off — especially if you have a family. So be sure to schedule hours that you're working, and try to stay away from the computer if it's not within that window. Here are a few tips that help.
Let the entire family know when it's your working hours. Shut the door, put up a sign and tell them they can't disturb you unless it's an emergency.
Put your workspace in its own area. Even if space is limited in your house, find a room or corner that is separate from the rest of the living space where you most frequently spend your time.
Find other mom-entrepreneurs and trade out time. To be your own boss, it helps to have other bosses in your life. Seek out other mom business owners and help each other manage time with kids and work.
Schedule time off. Just as you need to schedule work-time, you also need to schedule time off. That time includes hours throughout the day as well as days and weeks throughout the year. Plan ahead, and block off days for family vacations and special occasions the way you would with a regular job.
Evolve, change and grow. To be your own boss, learn to expect that things will likely change and evolve as you grow. In a few years or even a few months, your business might look very different from when you first started. And that's perfectly normal. In fact, sometimes it's essential for your success.
As you grow your business, look for the things that make you the most money and bring you the most joy.
Focus on growing and evolving your business so that it centers around those offerings, products and services. It will help you better serve your clients, your customers and yourself.