Have you ever wanted to be a mind reader? If you work in marketing, chances are you have. Wishing you could predict which content and messaging will get the best reactions from your audiences would be a dream come true. While some awesome new advancements in artificial intelligence (AI) make it plausible, there is no real app to predict the perfect answer. So in the meantime, test your messaging to get the most effective content out there.
Testing allows a marketer to be a mind reader — or as close as possible.
But how do you test — and test quickly? Most articles online recommend A/B split testing but that takes time, and it certainly is not quick or easy to do. Asking other professionals or co-workers to review messaging usually isn't the fastest option either, and often they don't have any better insight than you do. How can you test on your own, today, when you're short on time and psychic abilities?
Here are a few effortless ways to test your messaging in under 15 minutes.
Read out loud
The No. 1, most simple thing to do is to read your messaging out loud. Yes, it might feel like you are back in grade school, but it works.
This classic test is especially important for those who work solo, meaning that a conversational tone may get lost in the monologue of those working stag.
Your messaging needs to be easy to digest, and reading out loud will make that quite clear. Why? You want your easy-to-understand messaging to sound conversational, so if it doesn't sound right off the tongue, it's going to be even more challenging to read.
Take a couple minutes to read your content out loud or, if possible, to someone else when you feel like you truly have the first draft. Don't forget to repeat this quick process as you make edits along the way.
5-second test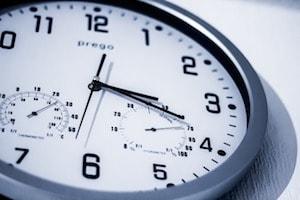 Talk about a fast way to test your messaging — five seconds? This turbo test is all about first impressions and how well your page, content and marketing perform within the initial seconds it is viewed. Most visitors speed through websites so five seconds to catch their eye is all the time you have.
I'm a big fan of this test because of how realistic it is.
To perform this test, take one or more versions of your designs, site pages or content copy and use an online 5-second testing tool. Try it on yourself and then with others. Follow up by asking:
Is the main message clear?
Is your brand is being portrayed the way you want to be seen?
It it easy to tell what the service or product is?
You want to know what is most noticeable, what words stood out, and what someone thinks this page is about at first glance. You couldn't ask for a faster test to understand your messaging.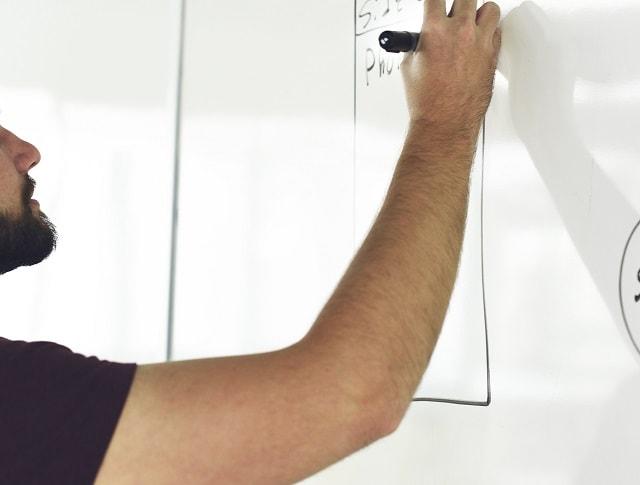 Here are a few more online tools you might want to try to improve your copy and content.
Take away the words
Messaging is all about what you are trying to say, but sometimes that doesn't take the form of words. While most of us humans do not have psychic abilities, we are extremely sensory without trying.
It is important to treat the nonverbal communication with as much importance as the verbal.
Here's your next fun experiment: take away the verbal details.
If you're testing a video, listen with the sound off. For an ad or website, try viewing it without the text. Is your message clear? What kind of emotion or style does this content have? Most importantly, do these visuals enhance your messaging?
If there is any uncertainty, consider editing your content and formatting again.
It's just like how we react in everyday conversations. We notice human gestures and mannerisms almost more than the words being said. Those nonverbal clues are what we make a lot of our choices on. Make sure your messaging isn't implying one feeling, but saying something else.
Highlight your headline
Your headline is everything. And without a captivating phrase, you'll never get people to click. Imagine how many more people read your headline than dive into the paragraph or article below it.
The best messaging provokes emotion and makes the reader feel something.
Don't miss your shot with a new customer with a lame headline. Believe it or not, it's easy to test the emotional value of your headlines. One tool I like is CoSchedule's free headline analyzer. Just copy and paste your headline to see how well it rates by testing how common, uncommon and emotional the words are. It also shows you what the headline looks like on Google or in an email subject line!
Test your messaging for readability
You've already tried reading your message aloud, but it needs more help and you don't have someone readily available. You do however have our dear friend, technology. Since most word processing programs have an auto-suggestion function, let's take that a step further.
A little unknown feature of Microsoft Word is a "readability test." Who knew autocorrect could be much more than just spelling and grammar checks! This test will provide scores on how readable your document is. The results are graded on on two different tests:
Flesch Reading Ease and Flesch-Kinkade Grade Level.
Flesch Reading Ease
This is a 100-point scale showing how easy it is to read your document. The score is based off calculations of average sentence length (the number of words divided by the number of sentences) and the average number of syllables per word (the number of syllables divided by the number of words). Good luck scoring 100. That's the best!
Flesch-Kinkade Grade Level
The scores for this test are based on U.S. grade-level reading abilities. Meaning if you get a score of 6.0 then your document could be read by a sixth grader. While reading ability varies between sixth graders (as it does with adults), try to get a score that you believe is appropriate and easy for your target audience to read. Flesch-Kinkade also uses reading ease calculations.
How to view your readability scores in Microsoft Word
Open the file you want to test.
Click File and then click Options.
Click Proofing.
Under When correcting spelling and grammar in Word, select Check grammar with spelling check box (if not done already).
Select Show readability statistics.
Go to your document.
Check spelling.
View your readability!
Test your messaging to quickly get your best message
Crafting the perfect messaging for your content takes time, and unfortunately you don't always have that. When you need to get content out fast, doing long haul or overtime testing just isn't going to work. Next time you need to hit a deadline, try these simple and easy hacks to test your messaging fast. You'll be glad when it resonates perfectly with your audience. Happy testing!