Close your eyes and imagine what sort of WordPress business you'd like to build. Do you want a business that brings in regular work and pays the bills? Or do you want a business that has the potential to scale and grow, so that you can increase your income while decreasing your hours? Both of these are possible in the WordPress economy. It all depends on what sort of business owner you decide to be.
As co-founder of UK WordPress studio Barn2 Media, I've been building and project managing websites for clients since 2009. Since then, I have made the transition from WordPress business owner to WordPress entrepreneur in order to build my success and scale the business to new levels. Read on to discover what I have learned and how you can do the same.
Related: How to start a WordPress maintenance business
The limitations of being a WordPress business owner
When I first started Barn2 Media, I just built websites for other people — mostly small and medium-sized businesses in our local area. I quickly realised that there are limits to the amount of success you can achieve with this model, unless you're willing to scale into a bigger agency with staff (something I was never interested in).
The problem is that you're selling your time, which is a limited mindset.
By providing services directly, there's a natural ceiling to how successful your business can be. The more you work, the more you earn.
Sure, you can increase your income over time by improving your skills, working more efficiently, improving your processes, and increasing prices. You can certainly achieve success and be financially comfortable this way.
However, the ceiling is still there. You need to keep working to pay the bills, and your future financial stability remains dependent on you. There's a pressure to keep taking on work because you need to keep the money coming in. Even if it's not work you enjoy.
What if you want something more than just to run a WordPress business? What if you want to look past the day-to-day and create a business that will grow and grow over time (even if you take a step back)? That's when you need to become a WordPress entrepreneur.
Related: How to start a web design business so you set yourself up for success
What is a WordPress entrepreneur?
There's no single definition for the word "entrepreneur." The Balance says: "An entrepreneur takes an idea, develops a business around it, manages the business, and assumes the risk for its success." The British Library uses lots of inspiring words to describe an entrepreneur such as "passion", "innovative" and "resourceful."
A WordPress entrepreneur comes up with original ideas to grow into something much bigger. They think strategically and plan their work around a long-term vision.
A WordPress entrepreneur doesn't just start a business and run it. They think outside of the box to come up with an original idea that has the potential to grow into something much bigger. They think strategically and plan their work around a long-term vision, instead of focusing on the day-to-day.
An entrepreneur has a completely different mindset from a regular WordPress business owner. This opens the door to higher levels of success.
Related: Quiz — Do you have what it takes to be your own boss?
3 key principles to being a WordPress entrepreneur
I think there are three key principles to being a WordPress entrepreneur. These will help you to make the shift in your own mindset, and think about how you can take your own WordPress business to a new level. My principles include:
Choose your work (don't let your work choose you)

Don't be afraid to take risks.

Always be on the lookout for new opportunities in the WordPress economy.
The rest of this post takes you through these three principles.
1. Choose your work (don't let your work choose you)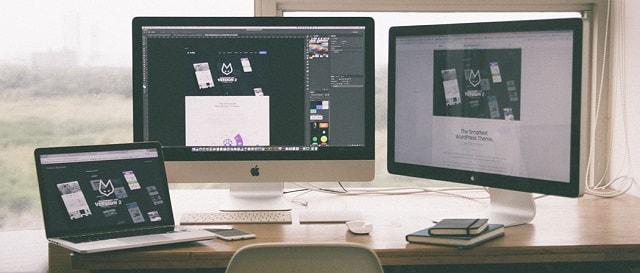 When I was providing web design services for clients, my work was quite reactive. By this, I mean that I would provide the services that clients asked for. The clients were leading me, not the other way round.
We started by deciding what services to provide and advertising accordingly. For example, our website clearly said that we designed WordPress websites for small businesses. But when we actually took on a project, the scope would often grow in different directions. Clients would ask for more and more things, and I found myself agreeing to provide services that we had never planned. Yes, I could charge extra for these services — but the learning curve for each project was high, and the work wasn't repeatable. A lot of it wasn't enjoyable or satisfying, either.
One time, I even found myself designing a printed banner for a client to hang on scaffolding! We had designed his logo as part of a WordPress website build, but I should never have taken on an extra task that was so far outside of my skill set. It's just not efficient (or therefore profitable) to do whatever your clients request.
Related: How to manage client expectations and set clear boundaries
How to choose your work
You can adopt a more entrepreneurial mindset by choosing your work, instead of the other way round. Ask yourself these questions when you're deciding which which products and services your WordPress business will offer (and when clients or customers request extras!):
Will you enjoy it? It's your business and you have the right to enjoy your work.
Can it scale? Some services are purely one-offs. You charge the client for your time, and that's it. An entrepreneur offers products or services that they can create once, and get paid multiple times. Keep reading for ideas on types of WordPress business that can scale!
Is it repeatable? Can you reuse the time you spend on the product or service on something else in the future? For example, if you're learning a new skill then will you use it more than once? If you're developing a theme or plugin, can you reuse parts of it to create further products?
Repeatability will increase your efficiency, and therefore your success.
Is it the best use of your time? Even if a product or service is profitable, it's only right for your business if it's the best possible use of your time and resources.
I made all these mistakes for years in my own WordPress business. I kept busy project managing one-off web design projects for clients, even after I felt burned out with the work and stopped enjoying it. I could have grown the business much bigger and found more satisfaction by investing this time into building WordPress products that could scale.
2. Don't be afraid to take risks
In the WordPress economy, a lot of people decide to start a WordPress business, and look for the easiest way forward. That's what I did.
The easiest way to start a WordPress business is to offer web design or development services to clients, depending on your skill set. There's an easy route to entry because there's no risk and you can start making money on your first project. You can even start it as a side project, and don't need to quit your day job until you're getting enough work to pay the bills. But that's not what a WordPress entrepreneur would do!
An entrepreneur would start by launching a scalable product or service that has the potential to grow over time. They're prepared to take some risks in return for greater rewards in the future.
As a WordPress entrepreneur, you can start with a small-ish idea that won't take months or years to develop. A fairly simple plugin can be hugely successful.
Don't get me wrong, you don't have to take huge risks. I'm not a big risk-taker myself. One of the great things about WordPress is that a fairly simple plugin can be hugely successful. You can start off with a small-ish idea that won't take months or years to develop. For example, our first plugin was WooCommerce Password Protected Categories, which solves a very specific need. We were ready to launch within a couple of weeks, and started getting sales very quickly because people were looking for a solution to this problem.
Launching a small-ish WordPress plugin is more risky than selling services to clients, as you have to do the work upfront without knowing if you'll get any sales. However, it's less risky than developing a more complex plugin or multipurpose theme. In the WordPress economy, I think it's the perfect balance for WordPress entrepreneurs who are just getting started.
3. Always be on the lookout for new opportunities in the WordPress economy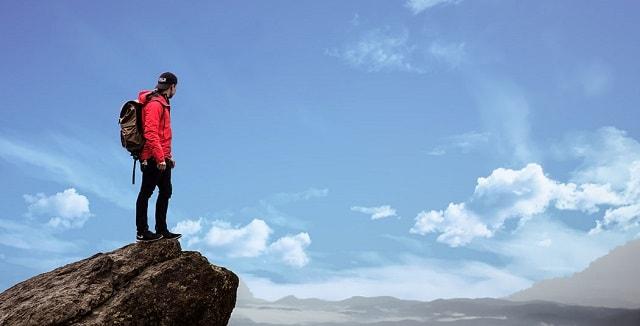 Most WordPress business owners tend to provide the same products or services over a long period. A WordPress entrepreneur constantly evaluates their business and remains on the lookout for new opportunities. They're willing to change direction, evolve their business and make changes in pursuit of greater successes.
WordPress is the perfect ecosystem for growing your business in different directions.
That's because it brings so many different opportunities.
Over the years, I've experimented a huge amount and dipped my toe into many different areas within the WordPress market. Here are some examples of different areas where you can be entrepreneurial with WordPress:
Productized services
So far, I've talked about how WordPress business owners without a entrepreneurial mindset tend to provide client-facing services. If you enjoy this type of work but want to become a WordPress entrepreneur, think about how you can productize your services.
By transforming a service into a product, you're making it scalable and repeatable. This means that you can serve more clients for the same amount of work (or less).
For example, when we switched to selling WordPress plugins, we didn't stop providing web design services completely. We just stopped taking on one-off projects because these weren't scalable. Instead, we launched a productized web design service which works nicely alongside the plugin business. This is called MySimpleSite, and involves designing affordable WordPress websites based on pre-built templates. The websites are part of a wider WordPress infrastructure, so we don't have to start from scratch for each project. We also developed a WooCommerce version of the service called MySimpleStore.
MySimpleSite and MySimpleStore are productized services because the websites are already set up, and it just takes a few hours to tailor them to each client's needs. The end website is just as effective as the one-off sites we used to design, and it's more profitable because of the ongoing hosting and maintenance — so everyone wins.
Think about your existing client-facing services and how they could be productized. It's a great way to adopt a more entrepreneurial approach based on something you're already good at.
WordPress themes and plugins
The most obvious way to sell scalable products in WordPress is through themes and plugins. A theme controls the design of someone's website (and often adds extra features too), while a plugin adds extra functionality to a site.
A few years ago, it was difficult to create a scalable business from themes and plugins because each one was sold for a one-off fee. Since then, the market has evolved and it's acceptable to use a subscriptions model in return for ongoing updates and support.
While tens of thousands of WordPress themes and plugins already exist, I've found that it's still possible to find a gap in the market. Since launching our WordPress plugins business in 2016, we've found several gaps and created successful plugins as a result.
For example, we discovered that lots of people were looking for a high-quality plugin to display WooCommerce products in a table layout or one-page order form. There were a few basic plugins available to do something similar, but they all fell short in some way. We created WooCommerce Product Table, which is now our top-selling plugin.
We are also the leading company selling plugins to create private sections within a WooCommerce store. Two years ago there were no easy ways to make WooCommerce Private — we discovered this and now have two successful plugins in this area.
If you want to be successful in selling WordPress themes and plugins, I recommend doing your research and finding a gap that hasn't already been filled.
You'll benefit from the lack of competition and will find success much more quickly. Even if it's a very specific niche, you can still be successful because WordPress is such a huge growth area and has millions of users worldwide.
Related: How to sell WooCommerce to your clients
SaaS
Software as a Service (SaaS) is well-known as a fantastic way for online entrepreneurs to grow their empires. However, it's still in its infancy in the WordPress arena.
Most WordPress products are developed as either themes or plugins that are installed directly on the customer's website. They come with the potential for recurring revenue, but the fact that they're open source means that you never have full control over your product or its code. There are lots of fantastic things about the open source movement and I have built a successful business using open source. However, some entrepreneurs prefer to protect their inventions.
That's where SaaS comes in.
More and more WordPress entrepreneurs are adapting a SaaS-based model instead of developing traditional plugins.
For example, I recently read about a WordPress forms plugin where the forms are hosted as a SaaS service rather than installed as a plugin. I believe that in the near future of the WordPress economy, more and more WordPress businesses will go in this direction.
The benefit of SAAS is that you're in full control.
It also lends itself perfectly to ongoing revenue, and customers expect to pay monthly — unlike selling plugins, where you'll even find resistance to annual payments. You are providing an ongoing service, and it's perfectly acceptable to charge an ongoing fee for access. If the customer stops paying, then they lose access to the service.
With careful planning, there are lots of opportunities to build a successful SAAS business with WordPress. I look forward to seeing how this develops in the near future.
Hosting and maintenance
All WordPress websites need hosting and maintaining to keep them online and running smoothly. There are plenty of opportunities from creating a business where you can look after large numbers of websites at a time. By creating efficient and repeatable processes, you can provide an excellent service that can scale.
For example, we still host and maintain more than 70 of the websites that we designed for clients before we switched to selling plugins. We have good processes for looking after each one, and keep them all running smoothly in an efficient way.
In the early days of Barn2 Media, I hated providing hosting to our clients because it seemed to take forever! Each website took a long time to set up on the hosting account, and clients were constantly complaining of downtime and other problems.
If you want to provide WordPress hosting services and make them profitable, then I strongly recommend using a good managed WordPress host. You'll save a huge amount of time as everything is already done for you, and it's definitely worth the extra money. This frees you up to take on more customers, or move on to your next venture while the hosting pays for itself.
WordPress support services
Supporting people with their WordPress website does take time. However, you can productize this by offering regular retainers and outsourcing the work to a trusted maintenance company.
There are lots of ways you can sell website maintenance to increase your monthly revenue. This can be an excellent opportunity when done properly.
WordPress online courses
If you're an expert in anything to do with WordPress, then you have something to teach other people. Of course, offering in-person training isn't very entrepreneurial because it's not scalable (unless you're starting an agency with several trainers). However, selling online courses is completely scalable.
Online learning marketplaces such as Udemy are popular places to learn a specific skill, and have lots of WordPress courses. The other advantage for WordPress entrepreneurs is that several marketplaces publish details of the number of sales that each course has had. This is a fantastic opportunity to do market research and get a sense of what type of course will sell.
I created a Udemy online course about how to create an events website in WordPress. It has had nearly 300 paying customers as there are no other online courses about this topic. When I was researching for the course, I found lots of other gaps for courses in areas such as WordPress maintenance and membership plugins. Do your own research and think about any gaps that you can fill!
Related: 5 things to ask before teaching online courses
Publishing WordPress eBooks
If you enjoy writing, then an eBook can be a good repeatable product to sell. I'd recommend publishing an eBook to support and cross-promote your other WordPress products. For example, I wrote a Kindle eBook to support my online course and it was a good opportunity to increase the sales of both.
Related: How to write an eBook (and publish it) in a weekend for $0
Wrapping up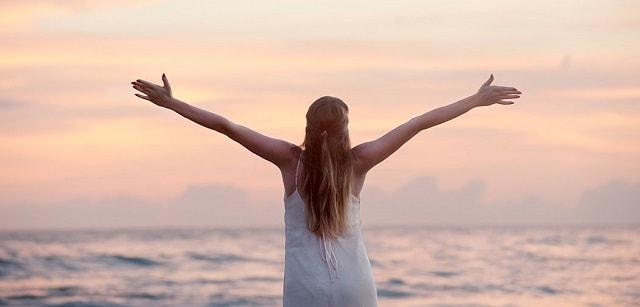 As the world's No. 1 web platform, WordPress offers huge opportunities for incredible success through entrepreneurship. Sadly, lots of people get stuck in a rut and spend their years running WordPress businesses without the potential to grow — failing to take advantage of the true potential in the WordPress economy.
By adopting an entrepreneurial mindset, you can find WordPress work that you truly enjoy. This will bring you much greater success as well as real satisfaction from your career.