Before I owned my own business, I was an attorney at a law firm. Transitioning away from that role to an entrepreneurial one was tough, especially during the first year in business. Everything changes, as anyone who has made the leap into full-time entrepreneurship can tell you. I went from having a great salary to bootstrapping every possible expense.
I needed to learn how to balance patience with ownership, knowing that not everything could get done right in that exact second. And even though I was an entrepreneur in the same industry where I spun my business out of Intuit (helping business owners incorporate or form LLCs), I had a limited knowledge of entrepreneurship since I had not done anything like it before.
Regardless of the industry you're in, the first year in business is always a wild ride.
There's a lot to cram onto your to-do list — from the items you knew would be included to things that you could never dream were a priority. What should you focus on first? I did a little mental flashback on my first year in business to target the key areas any first-time entrepreneur should put front and center on their to-do list.
Incorporate or form an LLC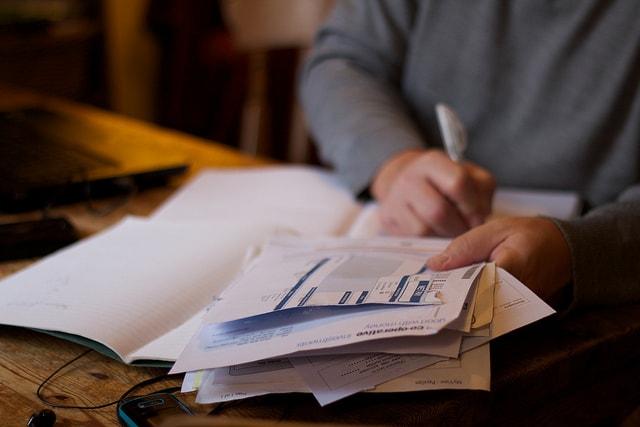 If you haven't already done this, make it your first priority durinrg your first year in business to ensure you have a legal formation. From limited liability companies to corporations, partnerships and B Corporations, there is an entity available that fits every type of small business.
By incorporating, you are assured the liability protection and the separation of your personal and professional assets.
In the event the business does not succeed, it will not affect your personal belongings like your house or car. Legal formations also allow you to establish credibility with consumers early on, and incorporating even helps save money on taxes.
Additionally, it's wise to register for trademarks and copyrights — and your business is likely to have at least one of these or possibly both. As a quick CliffNotes guide, trademarks are unique words, phrases, symbols or designs (like your business name, logo or slogan) that differentiate your brand from others. Copyrights are original works of authorship — think literary, dramatic or musical works. Once trademarks and copyrights have been registered, they become your property and nobody will be able to copy them without your permission.
Draft a thorough business plan
Your business plan is going to be one of the biggest assets you could possibly have, as it serves as a blueprint for your company and its future.
Inside each plan, you should cover the following areas:
Executive summary
Business description, concept and strategy
Industry analysis
Market analysis
Organization and management
Financing request
Appendix
These documents tend to be written about three to five years out and evaluate the feasibility of your business as objectively and critically as possible.
Go lean and focus on ROI
Money goes fast during your first year in business, and unless you have created a groundbreaking app on the same level as Facebook, it is not likely that you will have an abundance of investors banging your door down to fund your business.
You need to become a lean, mean, number-crunching machine.
Keep expenses as low as possible and an eagle eye on your cash flow. Pay attention to ROI — understand what works and what doesn't for your business early on so you can adjust the money you are spending accordingly. Make sure you pay your annual fees to stay in compliance and are prepared to pay for estimated quarterly taxes, too.
Editor's note: From the get-go, it's a good idea to look into some bookkeeping software to stay on top of your finances. You can use a tool like GoDaddy Online Bookkeeping to keep all of your finances organized — all from one, easy-to-access location.
Be willing to do a lot of trial-and-error testing
At my business, our mantra is "Develop, Test, Learn, and Launch!" It would be nice if every idea we came up with during the first go-around could reel in instant success, but the reality is that everything requires a bit of trial and error.
Work with your team to come up with ideas, develop, test, and launch them together. Some will fall flat while others will soar high, but if every idea contains 100 percent of your hard work and effort, then you're heading in the right direction.
Surround yourself with a great team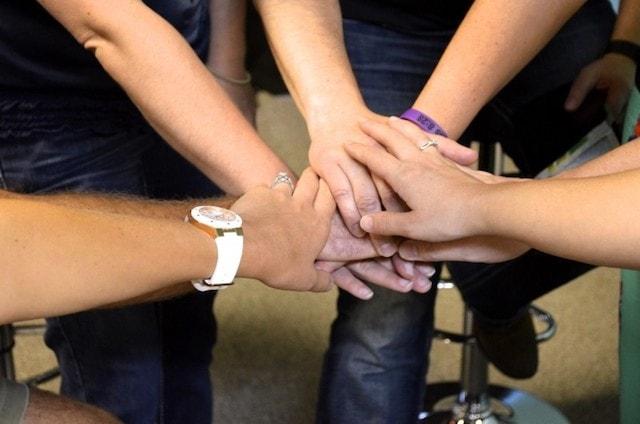 Every entrepreneur needs a strong support system, because nobody can go down this road on their own. Surround yourself with great employees, family members, friends, mentors and advisors who believe in you and your business and can offer objective feedback and advice. Entrepreneurship is a risk from start to finish, and your support system is your biggest guaranteed safety net in the game.
Be good to yourself during your first year in business
Finally, in the midst of everything you are doing, don't forget to show yourself some self-care. Exercise, unplug from your electronics, eat well, meditate, think positive, and get some sleep to avoid burning out. If you don't work, then nothing works!