7 rules of client relations for web developers
As a successful freelance web developer, you should never limit yourself to a 1:1 trade off of work quality and income. There's no ceiling on what you can earn as a freelancer as long as you work hard and smart. And working smart as a contractor means excelling at client relations.
That doesn't necessarily mean the customer is always right.
Freelancers' worth lies in their skills, and they're not required to play by anyone's rules when it comes to pay, scheduling or expectations. Still, you're a professional and you need to act accordingly.
Once you've started gaining momentum and building your client base, here are my client relations rules to continue growing your business.
1. Never work for free. Ever.
If a client can't summarize their needs in less than 10 minutes, set up a paid consultation with them. This sets the tone immediately that your time is valuable.
There are a couple ways I go about this with my clients. First, I have a flat fee that I charge for one-hour consultations, typically via Skype or phone. Since I started freelancing, I've earned a decent amount of income from these one-hour consultations that I would have otherwise missed out on had I been doling out free advice.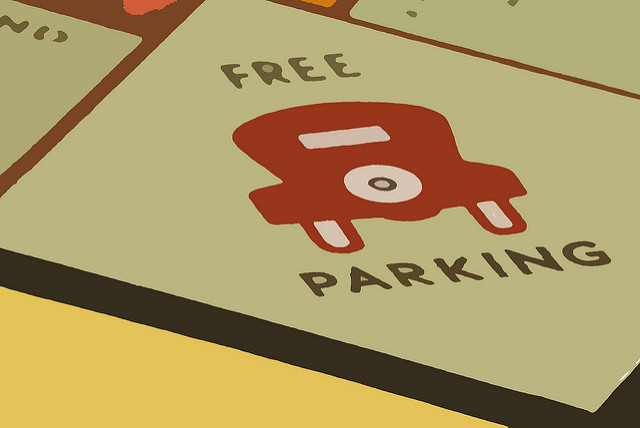 Another approach is to join a platform like Clarity.fm and charge clients by the minute for phone consultations. Personally, I've found charging a flat rate is significantly more popular than the pay-per-minute phone calls.
Not working for free also means you must stand your ground and insist on being paid for any additional discussions outside the scope of work you initially agreed upon.
Additionally, watch out for "scope creep," where small additions get added to the project over time. These can add up.
2. Learn how to say no.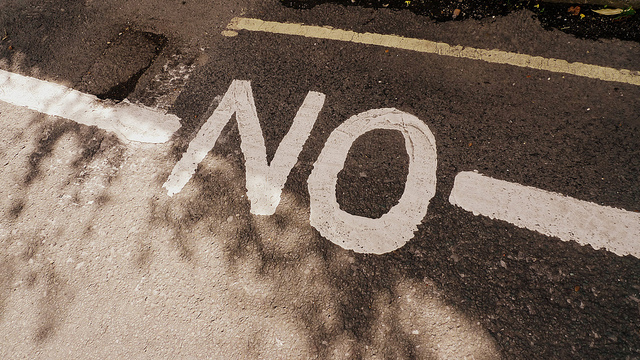 When you've established an expertise in one industry, saying "no" reinforces boundaries that ultimately keep your incoming work squarely in your wheelhouse.
If you find yourself juggling a half-dozens clients simultaneously, being a "yes" person s detrimental to all of them — you just won't have the resources to properly devote yourself to each project.
You can say no to all sorts of different aspects of a project, from the type of work or price to the deadline. Set boundaries, professionally and politely, so you don't waste your time, or theirs.
3. Charge what you're worth. No negotiating.
This was the hardest lesson for me to learn as a new freelancer.
When times are slow and you're feeling the financial pressure, you'll feel tempted to develop an entire website for the price of a Chipotle burrito. Don't get caught up in this race to the bottom.
If you fill your schedule with discounted projects in a panic, you might have to turn down more lucrative projects that come along.
Every client has a budget, and many of these budgets underestimate the value provided by an expert who delivers quality work. You can't let a client's budget determine your value. It's OK to walk away. Surely a better client is just around the corner — and you'll be the one who got away for that client who decided to pay the lowest bidder for less-than-quality work.
4. Be polite to your clients. Treat them with respect. Earn their trust.
I'm one of the top one percent of WordPress developers in the world. I've taken the test to prove it. If I ever rubbed that in a client's face to prove a point, or because I was angry, I'd be the world's best unemployed developer.
Be nice to your clients. Never fight fire with fire. Be responsive to their needs and take the time to craft responses that will help them understand the issue, not prove that you know more than they do. And take them up on an offer to buy you a beer, whenever that opportunity arises.
5. Learn how to spot client red flags.
This is a big one. And it takes getting burned a few times before you start to see patterns developing. Here are the most common client red flags I see as a developer.
Incomplete or confusing briefs. I don't want to spend the first several hours of a project deciphering exactly what it is the client wants me to do. A messy brief is a sign of things to come working with this client. If I can, I'll try to set up a paid consult to unmuddy the waters.
Vagueness. Clients need to have goals. Vague clients don't know what they want, but they do know that it's not what you gave them. Not every client pays for revisions, so when they send you back to the drawing board for two more hours on a one-hour project, that's free work. And no one likes free work (except clients).
Rudeness. No amount of money is worth the abuse.
Asking for discounts up front. The very first task is not the time or place to be asking me to drop my rate. I don't even know you, man!
6. Up-sell.
Timing is everything when going about up-selling a client on a particular service you offer. Make sure you've completely satisfied your client's initial request before pointing out something else you could give them. If your relationship with the client hasn't been top-notch, it's a good idea to skip the up-sell altogether. If you had a 5-star great time, give them the option of continuing your relationship.
You might have noticed 20 additional things you could help a client with, but don't offer them all at once. Pick one or two and clearly communicate the benefits of performing an upgrade. For example, my most common up-sell is performance optimization. Of course they want their pages to load faster, so I tell them I can also perform this task, give them my rate, and most of the time I get to tack on a nice little extra project at the end.
7. Ready, aim, fire — Not ready, fire, aim.
A common mistake among greener freelancers is an over-enthusiasm to engage with clients on an estimate.
If you're tossing out $5,000 proposals before you've so much as exchanged a hello, clients can sniff your desperation from a mile away. And when they know you're desperate, they'll try to negotiate with you.
Even if you're light on active projects, you still need to play it cool. Slow down, consider all aspects of your client communication, then engage. Patience in all things, young grasshopper.
Keep honing your client relations skills.
I'm still learning new things every single day as a freelancer. I've completed more than 500 projects in my nine months of doing this full-time and I continue to discover ways to work even more efficiently, take even better care of my clients, and maximize my revenue even more.
Image by: Broad Bean Media via Compfight cc