How to hire a virtual assistant in 7 steps
As a busy entrepreneur, you likely take on the bulk of running your business — until you can't anymore. You may find yourself at a breaking point where you'll need to hire help in order to scale and grow, maintain quality and consistency, and keep your sanity. That's when it may be the right time to hire a virtual assistant.
When you find a virtual assistant, that person provides support and frees up your time so you can focus on the important tasks that effectively grow your business.
Even better, when you hire a virtual assistant, you don't get the same burden or responsibility that comes with hiring a full-time employee.
With a virtual assistant (or VA), you can ease into the process of hiring and managing people while still significantly lightening your workload.
In this article, we'll help you decide if it's time to hire a VA and how to hire a virtual assistant if you decide it's right for your business.
Guide to hiring a virtual assistant
The post will cover:
Let's get started!
What is a virtual assistant?
A virtual assistant is a type of administrative assistant who supports their clients while working outside of their client's office.
Internet access is an essential tool for virtual assistants as they interact with their clients and perform most of their tasks through online platforms and shared digital documents.
Virtual assistants can be full-time employees, but a majority work as independent contractors and engage with clients through hourly or retainer contracts. They control their own schedules, don't receive employee benefits and work remotely.
What does a virtual assistant do?
Virtual assistants are often classified as a type of administrative assistant, but they can perform a variety of tasks as long as they can complete them using the internet.
Virtual assistants tasks might include (but aren't limited to):
Social media management
Graphic design
Calendar management
Data entry
Travel scheduling
Research
Managing emails (answering FAQs)
Project management
Working with vendors
Writing or proofreading
Adding/updating website content
Billing and invoicing
Depending on the virtual assistant's experience and skill set, they may perform one, many, or none of these tasks.
The VA role is flexible and can be defined by both the virtual assistant and the client, so the relationship delivers exactly what the client needs and the virtual assistant can deliver.
Related: How to start a project — Getting started with getting started
When is it time to hire a virtual assistant?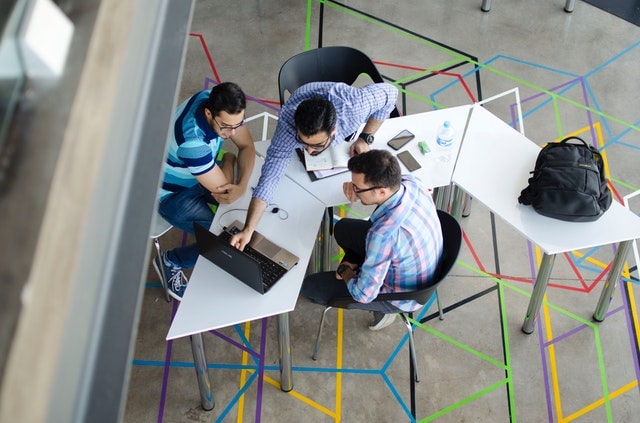 Just because you can do something, doesn't mean you should.
Almost all business owners and entrepreneurs perform tasks that could be completed by a virtual assistant.
But when is the time to make a move and hire a virtual assistant?
Here are a few signs that it may be time for you to outsource some tasks and find a virtual assistant.
You're losing clients because you can't keep up with them
If you're regularly failing to respond to clients or meet deadlines, it may be time to get some help. A virtual assistant can help with email and project management to make sure you never miss a client email or deadline.
You're working on tasks that you don't enjoy
When running a business, you have a variety of tasks to work on. Not all of those tasks will be things you enjoy. Continuing to work on them could lead to burnout or a lack of interest in your business. A virtual assistant can take over the tedious tasks that bring you down.
You're working on tasks that you aren't experienced with
When doing everything for your business, you may also take on tasks that you aren't very good at or educated on. A virtual assistant who is experienced with those tasks can save you time and effort, while likely producing better end results.
You're working on low-value tasks
As a business owner, your time should largely be spent on high-value tasks where you can productively apply your talent and skills — and charge a suitably rewarding rate for doing so. Hire a VA to take over low-value tasks (like data entry, scheduling travel, answering FAQ emails, etc.), so you can free up time for more high-value, revenue-generating tasks.
You're working too much
If you're finding yourself drowning in minor administrative tasks on a regular basis, that's an excellent indication it's time to get some on-demand assistance. Lighten your load by hiring virtual help and outsourcing some of your tasks.
Related: 11 tips to meet deadlines in your freelance business
How much should you pay a virtual assistant?
Once you decide that it's time to hire a virtual assistant, you need to look at the numbers to make sure you can get the right person at the right price.
Virtual assistant rates vary widely, and there are a variety of factors that can affect rates.
According to Upwork, rates for a US-based VA start around $12/hour and go up to $50+/hour.
If you want to try someone outside of the U.S., you could pay less as wages are lower in other places around the world. (Just remember, someone in Vietnam may not have the same availability as someone in the U.S.)
To determine what you should pay your VA, consider the following factors:
Look at the average cost for the type of skills you're looking for
Start by looking at Upwork's example of rates so you know where to start your range. Start at the low range and use the following factors to increase or decrease the rate.
Consider the experience and special skills you require
If you require expertise on specific topics (like marketing, editing, coding, bookkeeping, etc.), increase the rate.
Look at samples, portfolios and reviews
Look through a candidate's past work history. If they have experience and proof of past success, increase the rate.
Consider the project terms
If you're hiring for a set hourly rate, you may be able to decrease the rate if you have many hours to fill. You may also need to increase it if you are only looking to fill a few hours. Virtual assistants value consistency so they may be willing to take less per hour if they know they have a regular schedule of work.
Review your numbers
Don't forget to look at your budget and determine what you can afford to pay.
Related: Mindfulness for entrepreneurs — How to adopt a mindset that can improve your business and your life
How to hire a virtual assistant in 7 steps
When you're ready to take steps to find a virtual assistant, don't just haphazardly post a job ad and hire the first person with VA experience. Follow this process to learn how to hire a virtual assistant the right way so you can find the best person for the job.
1. Create a list of tasks that can be outsourced to a virtual assistant
Before you start looking for help, sit down and think about where an extra pair of hands could make a significant difference. Go through your workday, list out the tasks you perform, and categorize the tasks into:
High-value tasks that you must keep on your task list.
Medium-value tasks that require experience or expertise but you don't necessarily need to complete on your own.
Low-value tasks that are simple, repetitive, time-consuming, and don't require expertise or much experience.
Create a wish list that includes all low-value tasks and any medium-value tasks that you don't enjoy or aren't very experienced in. Use this list to guide your hiring process and to guide your training process when you find a virtual assistant.
2. Create a job description and list of expectations
Once you know what you want your VA to do, it will be easier to create the job description. Review your list and create a job description that outlines:
Duties: The list of tasks you want the VA to perform
Skills: The special skills that are required to perform the tasks
Education and Experience: The qualifying guidelines that help you gauge expertise
In your job description, also include a section that outlines what you expect out of the virtual assistant.
Laying out expectations early on will weed out applicants and lay the foundation for a high-functioning work relationship.
Communication: Explain how you would like to communicate. Will it be through email, an app, phone, video calls or something else?
Availability: Outline the scope of the project and how accessible you want the VA to be. How many hours will they work? What time zone do they need to in? What hours do they need to be available? (Keep in mind that you can't control the hours that a contractor works, but you can set some expectations in terms of available meeting times.)
Software: List the tools, software, and apps you use and the virtual assistant will need to know and work in.
Rates: Share the hourly rate range you are willing to pay. By sharing what you are looking to pay, you can cut down on the number of applications as only people interested in the set rate will apply.
3. Post the job ad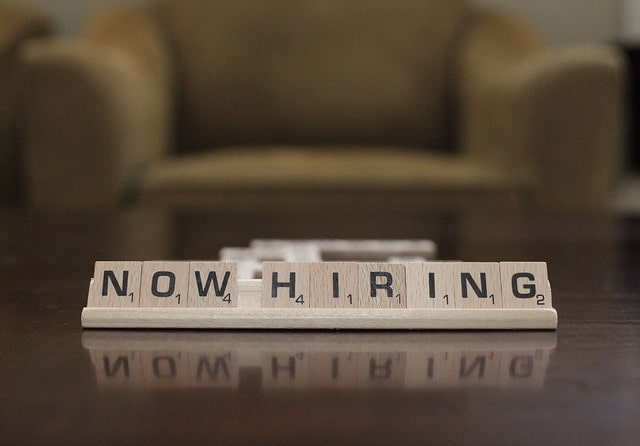 Once you have a detailed job description that will attract the right person, it's time to post the ad.
Before you start to look to find a virtual assistant online, think about whether there's anyone in your immediate professional or personal circles who may be looking for some work on the side.
There's an awful lot to be said for in-person contact and leveraging existing relationships when it comes to working closely with someone.
If there's nobody obvious locally who springs to mind, it's time to hit the wider web.
Some starting points here are sites like Upwork, Guru and PeoplePerHour.
Options such as Virtual Staff Finder and Virtual Valley are a little more focused in their approach, and they concentrate on sourcing excellent providers from countries like the Philippines.
You can also expand your reach by:
Posting the ad to your website
Sharing the job through your social media channels
Working with a recruiter who specialized in VA placement
Related: Build your team — From hiring the best in-house talent to outsourcing
4. Sort through inquiries
Once applications start coming in, it's your job to review them and decide who you want to interview. This may be overwhelming if you have a lot of applicants, so create a process for your quest to find a virtual assistant.
Remove any candidates that don't have the experience you need.
Select candidates with good reviews and recommendations.
Remove candidates that request rates far above your range.
Select candidates that have special skills that can support your business in other ways.
Remove candidates that didn't follow the directions in your application process.
5. Conduct an interview
To find a virtual assistant who will be the best for the job, start by selecting your top three to seven candidates and scheduling a video call to interview them.
Video calls are better than phone interviews because you need to assess whether or not the candidate has both tech and people skills.
If they're not willing to do a video interview, that could be a red flag.
During the interview, ask questions about their:
Education and inspiration. What led them to this type of work and where did they get their education and skills?
Experience. What were their past jobs like, and what did they like and not like about the work?
Work habits. How do they like to work? Do they like to be closely managed or work on their own?
Interest and hobbies. What type of things are they interested in outside of work?
6. Run a test project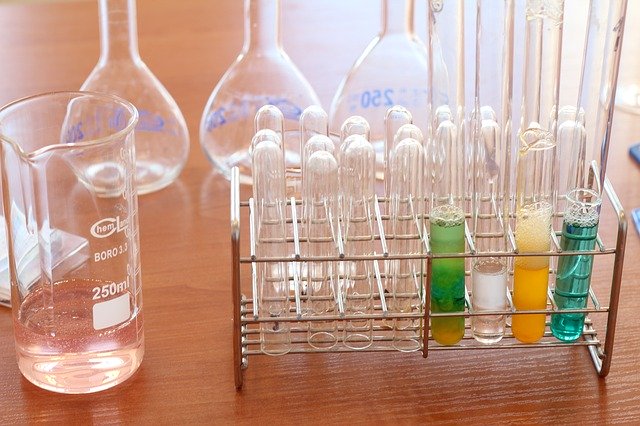 Take your top two or three candidates and send them each an identical and clearly described task to be completed within a specific timeframe. (It's suggested to pay the VA for their time to complete the test projects.)
As you move through the various stages involved in setting up the task and checking results, you'll get a very precise feel for who the best candidate really is. From there, it's just a question of picking who to hire and locking them into a regular working arrangement.
7. Onboard and train for the future
Once you find a virtual assistant who is a good fit, it's time to onboard and train them.
Keep in mind that there will be some upfront work before it gets easier. It will take time and effort to train your new team member. But that work will pay off in the end, especially if you have the right systems and tools in place.
Make it easier to onboard and train your virtual assistant by setting up:
Standard operating procedures (SOPs)
Templates and forms
Examples
Having guidelines will make it easier to onboard your first virtual assistant, as well as set you up for hiring even more help in the future!
Conclusion and next steps
Now, you know how to hire a virtual assistant. You have insights and steps to help you find the best person for the job and your unique business needs.
Use these tips to hire a virtual assistant and train them to be a strong support system for your business.
Then, empower your new team member with tools that increase productivity and performance with apps like Microsoft Office 365 that provide exceptional virtual tools for you and your virtual assistant.
This article includes content originally published on the GoDaddy blog by Tom Rankin.