How to start a pool cleaning business
When you run a pool cleaning business, opportunity can be everywhere — from homeowners with backyard pools to schools, workout centers, hotels and apartment complexes. Wherever there's a pool, your skills are needed.
The amount of work available will depend on your actual location. Those in warmer climates might need your services year-round, while those with seasonal temperature fluctuations might only need your business in the hotter months — and when they're getting their pools ready to transition from season to season.
Wherever you live, a pool cleaning business can be the perfect option for someone who loves spending time outside. Plus, you get to ensure pool owners can enjoy a nice dip whenever they'd like.
Read on to learn why you should start a pool cleaning business, and get some tips to help you get started with your new venture.
Why start a pool cleaning business?
Do you like being outside? Traveling from location to location for work? Leaving happy and satisfied customers in your wake?
Starting a pool cleaning business can be a great way to exercise your passion for being outside while serving your local community.
With nearly 11 million swimming pools in the United States alone, all of which need regular servicing, there is room in the market for your new business. Pool cleaners are needed well beyond backyard pools. Think apartment complexes, fancy hotels, local gyms, fitness centers and more.
Pool cleaning businesses have low start-up costs, and with a little time invested in your education, you can start serving your community right away.
A pool cleaning business also provides potential for consistent, recurring income. Once you've established some accounts and proven you can do solid work, your clients will need you for pool maintenance on a regular basis.
If you live in an area where you experience seasonal weather changes, you not only have the opportunity to seek out indoor pools to service, you also can charge to help people get their pools ready for the cold winter months.
Setting up your pool cleaning business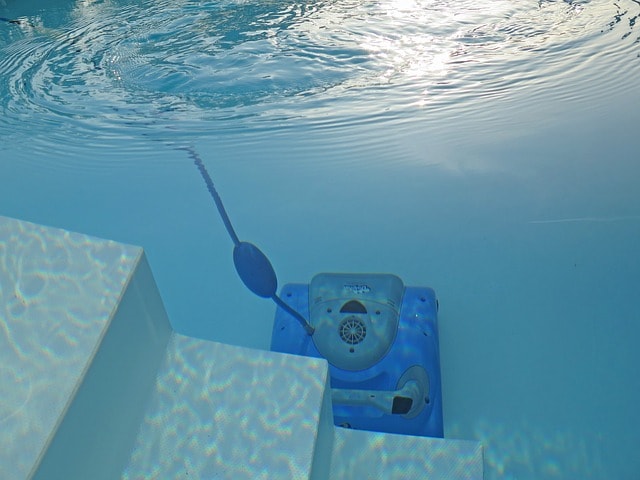 Once you decide that you want to start a pool cleaning business, you'll want to be sure to set up your business the right way — and to do it in both offline and online spaces.
First, dive into general startup basics like writing a business plan and figuring out whether you want to operate as a sole proprietorship or other business entity.
A big part of those startup efforts involves launching an online presence. As a local business owner, having the right online setup will greatly help your business for two reasons: First, people search online before making most buying decisions. And second, with a solid local marketing strategy, your website and online presence can help you find new leads while you sleep.
To build an online presence, start by purchasing a company-specific domain name, setting up a domain-specific email address, and grabbing any relevant social media handles.
You'll also want to get the necessary supplies to run your pool cleaning business, including this common equipment:
Water-testing kits
Skimmers and brushes
Leaf rakes
Pool cleaning chemicals
Business insurance
A vehicle large enough to transport your equipment (SUV or truck)
A trailer for your equipment if your current vehicle isn't large enough
Company branded T-shirts or hats
Pool service software, to manage scheduling, client info, billing, and payments
Be sure you're following all legal requirements. Depending upon your state, you might be required to take certain courses or obtain relevant certifications before you can actually begin your new career as a pool guy. Check with your state's health department to see what's required.
Pro tip: It's also a good idea to get professional legal advice to help draw up contracts for when you secure a gig with a local business or individual.
Acquiring pool cleaning education and training
To run a successful pool cleaning business, you'll need to have a solid grasp on how to clean and service pools. One of the most widely respected programs is the Certified Pool/Spa Operator Certification Program offered by the National Swimming Pool Foundation.
This program will help you gain essential knowledge about how to clean pools and spas. That foundation will give you the confidence to go out and get new clients.
There are also numerous books available to further your knowledge, including:
Remember, the more you invest in your education and professional growth, the better equipped you'll be to grow your business and offer ancillary services to continue to grow your income. As a business owner, investing in your personal education and skill set is something you should never stop doing.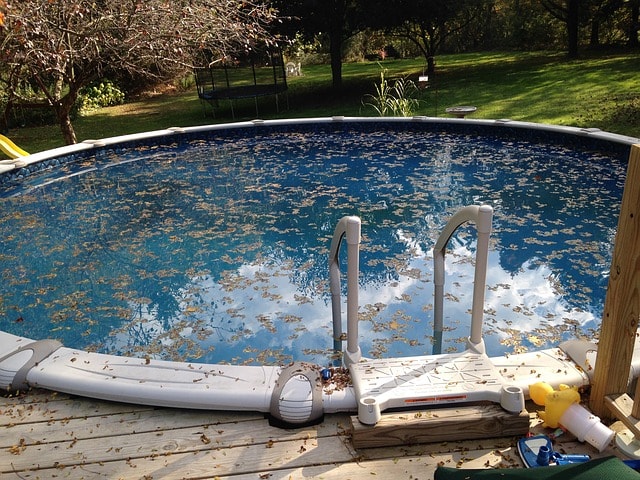 Marketing your pool cleaning business
With the foundations for your new business set up, it's time to start thinking about how you're going to market your pool cleaning business. Start with investing in some basic marketing collateral, such as like business cards and flyers. Then, figure out your strategy. You can take a variety of approaches, including networking with local business owners, going door-to-door to pool owners in your local area, and aligning yourself with construction companies who specialize in building pools to offer ongoing maintenance once their job is complete.
In addition to those offline marketing strategies, you'll also want to start building your website to take advantage of local search traffic and increase your opportunities to market your new business. Get started with one of these easy-to-use templates.
You might even consider starting a blog to increase traffic and build a rapport with customers! Really, the options are endless. Just take it one step at a time and find the method that works best for your business.