Sell photos online: The ultimate guide to this lucrative side hustle
Have you ever thought about starting a side hustle? You might already know about the opportunities to earn money with web design, writing or advertising on your blog, but here's an idea for earning money online that you might not have thought about before — sell photos online.
As long as readers keep on loving photos, you'll be able to sell photos online.
Venngage estimates that marketers increased their use of visual imagery by 130 percent from 2015 to 2016. This trend will continue as long as visual content keeps outperforming text-only content. For instance, tweets with images receive 150 percent more engagement, and Facebook posts with images receive 2.3 times more likes and comments than posts without images.
If you're curious about earning money by selling photos online, here's a comprehensive guide to help you get started.
Where to sell photos online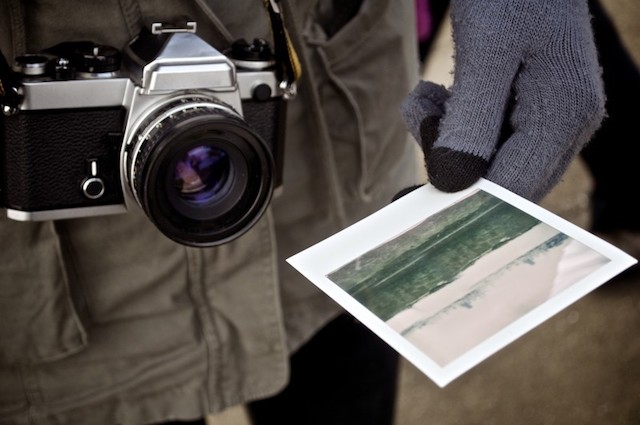 One of the easiest ways to sell photos online is through a third-party website. There are two common options for photographers:
First, there are stock photography websites that sell royalty-free photographs at a premium to customers. Photographers who sell on stock websites typically earn a decent price per photo, but sell fewer than through other options.
Second, there are microstock marketplaces. A microstock site, unlike a stock agency, allows photographers to easily sell a royalty-free license to their photos, videos or vector images at low prices that are more attractive to mass markets.
Photographers who sell on microstock websites tend to sell more photos, but earn much less per sale. Regardless of which you choose, there are many benefits to selling through third-party websites:
They handle all the marketing
If you want to sell your photos without worrying about having to find buyers, a third-party service is the way to go. These companies have a much larger marketing budget than you do individually, so they can help you increase the number of people who see your photos.
They facilitate the transactions
Another benefit to using a third-party marketplace to sell photos online is that they facilitate the financial transaction. This means you don't have to worry about collecting money or running any cards. You can simply take your profit percentage from every sale and deposit it into your bank account with ease.
They want to please the photographer
Photo marketplaces survive because of photographers like you. The more photographers sign up, the more photo inventory they have to offer clients. This means they encourage and offer plenty of incentives and flexibility for photographers who choose to sell on their platform.
They're easy and accessible
In essence, using a third-party application to sell your photos is the easiest way to get started. You simply register for an account, set up your profile and upload your photos. There are also plenty of marketplaces to choose from — and many of them don't require exclusive or non-compete clauses in their contracts. This flexibility gives you the option to sell your photos across multiple outlets, thus increasing your opportunity to land a sale.
If you're considering selling photos online through a third-party provider, here are a few of the best websites to sell photos online.
Shutterstock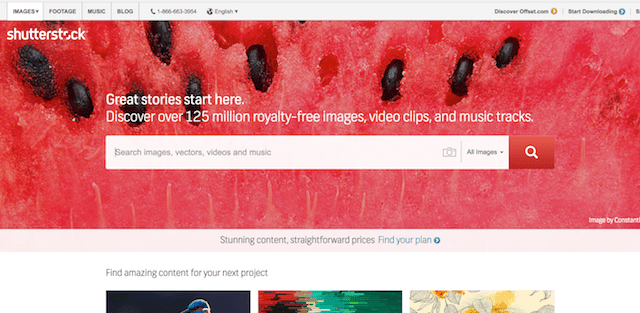 One of the most popular places to sell photos online, Shutterstock is a great option for new photographers. Typical profit margins for photograph sales are around 30 percent.
iStock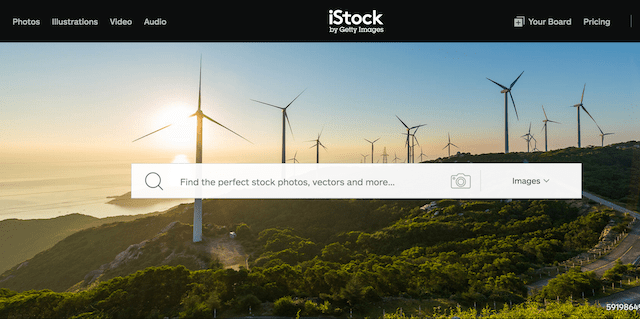 In existence for more than a decade, iStock is certainly one of the top places to sell photos online. Typical margins for photographers range between 20 and 40 percent.
Fotolia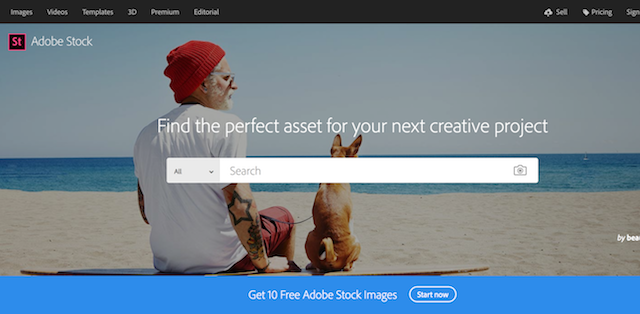 Fotolia is a newer site that offers a lot of flexibility to photographers. The more active you are on the site, the higher your payment margin will be (usually between 20 and 60 percent).
SmugMug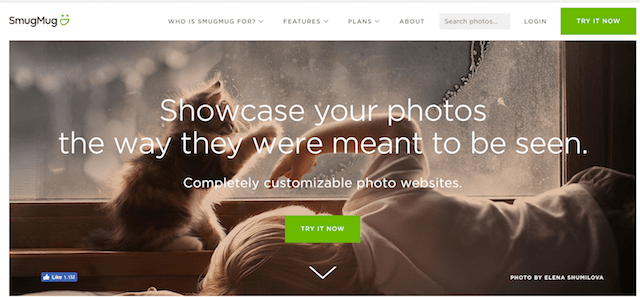 In addition to its freemium option, SmugMug actually has a paid pro option for photographers. This is one of the more professional-looking sites, and it can provide a profit margin up to 85 percent.
Alamy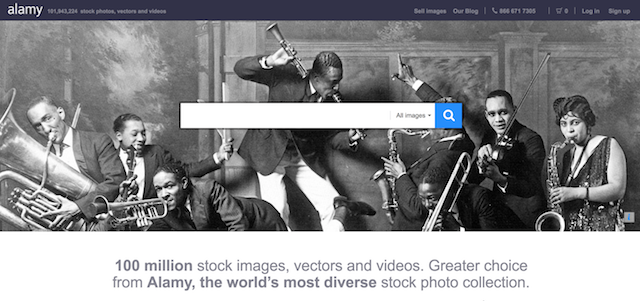 Alamy has a huge inventory of images and is a photographer-friendly place to sell photos online. They pay a royalty fee of 60 percent to photographers.
Dreamstime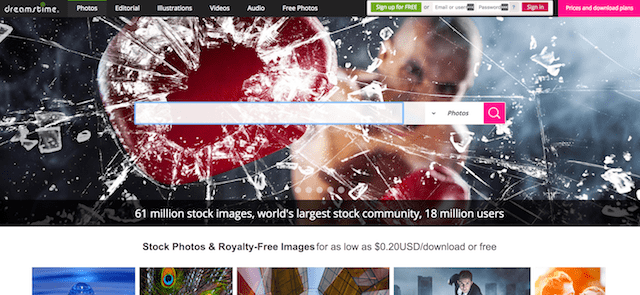 Dreamstime offers a sliding scale payment structure for photographers. This payment structure means that the more times a photo is purchased, the higher the price. Photographers earn between 50 and 60 percent of the sale.
Sell from your own website
One of the most lucrative ways to sell photos online is through your own personal portfolio website. The benefits of selling on your own website cannot be understated.
Complete control
First, selling photos on your personal website lets you control the user experience and messaging. When you use a third-party, you have to operate within the constraints and limitations they set.
100 percent of the profits
Second, if you are able to build a website and sell photos through it, you retain all gross profit from the transaction. As you can see above, using an external resource to facilitate your photo sells is not free — you'll have to share the profit with the website on which you made the sale.
Potential for more gigs
Finally, selling on your own website provides more flexibility and opens more doors for your professional career. Yes, you can sell photos on your site, but you can also use the website to create additional revenue streams, direct hiring managers to your resume, promote your event photography or portrait service, or generate ad revenue through AdSense or promotional sponsorships.
If you have the wherewithal for it, selling photos on a personal website can be the way to go. Here are some tips to help you in building a website to sell photos online.
1. Pick a great domain name.
Choosing a memorable domain is the first step to building your online photography store. Your domain needs to be short, simple and easy to spell. If you want to build this site as an online portfolio, then you will want to consider integrating your name in the domain.
If you'd like to build a business rather than just an online portfolio, think about a domain name that you can build a brand around.
While the .com domain extension is still the most recognized extension in the world, you may also choose .photos or .photography for your web address. Take a peek at all your naming options here.
2. Design an awesome website.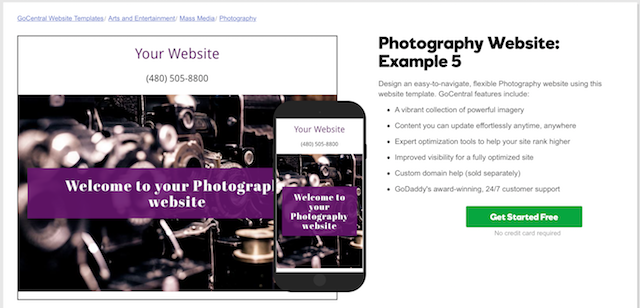 After you pick a domain, the next step is to think about the design. Building a professional, clean and easy-to-use website is crucial to succeeding at selling photos online.
Make it fast
As mentioned earlier, Shutterstock is one of the best websites to sell photos. One design tip you can glean from that site is how quickly their website loads. Websites designed to sell photos will need, well, photos. Unfortunately, having a lot of images on a web page can severely increase the server requests, which slows the site down.
Nothing sends buyers away faster than a website that loads slowly. Use caching, compress the size of your photos and optimize your images so your pages load at a reasonable rate.
Make it mobile-friendly
iStock is widely considered another one of the best websites to sell photos. You can learn plenty of things about effective web design by browsing their site, but the best piece of advice is to make sure your site is mobile-friendly. It's estimated that 56 percent of consumers use a mobile device to go online, so you must design a website that can be easily used on any device — from desktop computer to smartphone.
Make it searchable
Another site that also makes the list of best websites to sell photos is Dreamstime. The reason? They have one of the most dynamic and interactive photo-selling sites, with a search bar front and center on their home page. To grow your photo-selling business, you'll need to cover a range of topics and categories. Having a search bar is a great design feature that lets consumers quickly browse your photo catalog with ease.
Incorporate eCommerce functionality
In addition to a smart domain name and great design, you need to make sure your site has eCommerce functionality. An eCommerce website makes it easy for photographers to sell products or services while giving consumers an easy-to-use purchasing platform. There are several eCommerce solutions such as WooCommerce on WordPress, Shopify or even GoDaddy's new GoCentral Online Store — now including pre-built templates for photographers!
When setting up an eCommerce site, it's important to remember:
You must set up a payment gateway like Braintree to accept payments.
You will need an SSL certificate on your site to protect customers' credit card info.
You'll need a delivery strategy (download directly or deliver via email).
Optimize and upload your images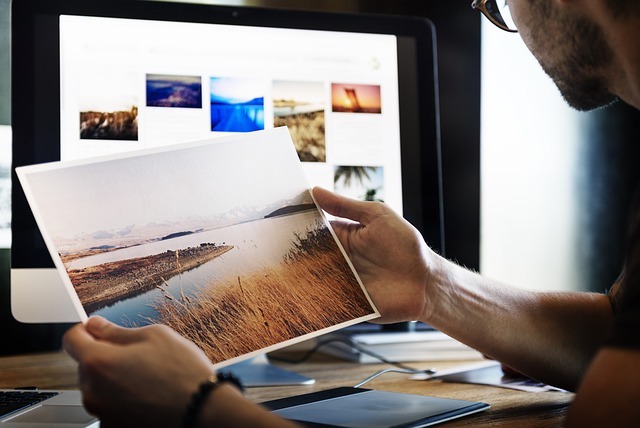 By this point, you should have a domain purchased, a unique website up and running, and a way to receive, process and deliver your purchased images. Now, it's finally time to start uploading your photo inventory and tweaking your site to increase sales.
Keep these tips in mind when uploading photos to your website:
Watermark your images to keep others from infringing on your copyright.
Add descriptions, titles and categorize your photos for SEO.
Compress images to minimize page load times.
3. Build a digital marketing strategy.
Once you've loaded the inventory for your photography eCommerce site, you can start thinking about how to bring buyers to it. This step is really the main difference between a photographer who sells photos online and the ones who don't.
Promotion is often the difference between success and failure.
There are several tactics for driving visitors to your website, some that cost money and some that don't. The main mistake many photographers make once they create a personal site is a lack of a retention strategy. They use social media and content marketing, but once a user lands on their site, there's no plan for retention.
To solve this issue, try creating a free resource you can give visitors in exchange for their email addresses. This tactic is known as gated content. A user lands on your website and is quickly prompted to give their email in exchange for something valuable.
This value exchange could be for a free image every month, entry to a contest or a white paper. Once you have the visitor's email address, you can integrate drip marketing emails to keep that user coming back to your site and increasing the likelihood that they will become a customer.
Terms you'll need to know
As you explore your options to sell photos online, you'll come across a number of terms and concepts. The list below isn't comprehensive, but will provide you an overview of some of the most relevant terms you'll see while selling photos online.
Royalty
A royalty payment refers to the fee paid to you, the photographer who wishes to sell photos online, by those who wish to use it — whether to generate revenue or promote themselves or their businesses.
Royalty-free (RF)
Royalty-free is a copyright or intellectual property (IP) license that gives users permission to use a photograph or image across several projects based on a one-time payment to the licensor. Royalty-free is a term often used by subscription-based stock photography sites to identify images that can be used without future compensation.
Stock photos
Stock photography is a term used to describe photos that are bought and sold for commercial purposes.
Microstock
A subset of the stock photography industry, microstock refers to stock photos that are bought and sold royalty-free for very affordable rates. Most online photo-selling sites are considered part of the microstock photo ecosystem.
Creative Commons
Creative Commons is a copyright license that enables free distribution and fair use of creative material like photographs, copy or videos.
Right of publicity
The right of publicity gives the individual who wants to sell photos online control over the commercial use of their image, name and other identifying properties.
Public domain
The public domain refers to a creative work without copyright or a patent, meaning the creative work belongs to the public and not an individual.
Rights-managed
Rights-managed, also known as RM, allows creatives the right to provide a limited copyright license to a user. After the one-time use, the user would need to purchase an additional license for future uses.
Copyright
Copyright is a term that refers to the protection and security of a creative work from being copied or used without permission. There are several variations and degrees of copyright.
DMCA
The Digital Millennium Copyright Act (DMCA) refers to a copyright law that affords creatives the right to notify a user infringing on copyright to take down the infringing material or face legal recourse.
Make your passion pay
In order to sell photos online, a photographer has two main options: Sell on your own website or sell on another person's site. These options are not mutually exclusive, and both have their pros and cons. If you're just getting started with online photo selling, the guide above can get you quickly acclimated with this lucrative and rewarding side-hustle.