The allure of blogging is still going strong. The idea that you could start a website, and build it into a money-making machine out of nothing? No wonder new blogs get launched every day. We're all hoping that we will be one of the lucky ones who succeeds in blogging for a living. But just how possible is this?
According to MarketingProfs, bloggers are pumping out 2 million blog posts every day. Sadly though, Blog Tyrant reported that a staggering 69.4 percent of bloggers don't make any money on their blogs. The report also states that more than 20 percent of bloggers make less than $10,000 per year, 2.5 percent make between $10,000 and $30,000, and a mere 1.2 percent of bloggers make more than $150,000 annually.
With odds like this clearly stacked against you, should you even bother trying blogging for a living? The truth is that it depends on how much effort you are willing to give to this blogging thing.
For some insight into what it takes to actually make money as a blogger, I went straight to the source — seven amazing women doing what they love and blogging for a living.
I asked each of them to tell me their best tips for launching and monetizing their blogs. Below is their advice. My hope is that it will inspire you, if you truly believe blogging is the best path to income for you.
Related: How to start a blog in 7 steps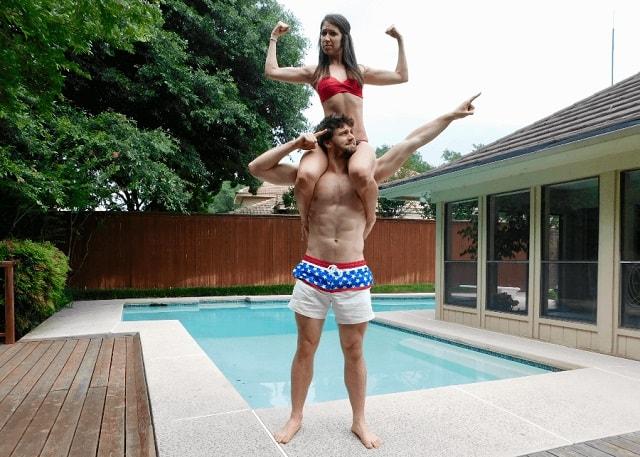 Lauren McManus first found blogging success with her health blog, Avocadu. These days, while she and her partner, Alex Nerney, still run that site and make money from it, they also have launched Create and Go. The Create and Go site is all about starting a blog and actually blogging for a living.
I've been following their income reports for some time, and I am an avid reader of their Create and Go website. They have been featured on podcasts and in the media.
It took the couple a full year of blogging full-time to turn their Avocadu blog into a serious money-making site. They quit their day jobs and gave every waking moment to their blog to get it off the ground.
Related: Quiz — Do you have what it takes to be your own boss?
5 tips for blogging for a living from the founders of Create and Go
Lauren and Alex graciously gave me the go-ahead to share some of their best tips on blogging for a living.
1. Pick a topic you know well
Lauren said they started in the health and wellness space "because Alex had been a certified personal trainer and nutrition specialist for over five years. I was a former vegan for two years and also was super passionate about all things related to health and wellness."
But don't fret too much over your topic of choice. Since blogging is fluid and malleable, you can always change it if your topic isn't working.
2. Treat your blog like a business, but don't start with money as the focus
If you choose a topic just because you think it will be financially successful, Lauren says, "you will build yourself a miserable job."
Related: How to make money blogging
3. Use WordPress
Lauren said WordPress is the blogging platform of choice because it "stands miles ahead of the rest" in terms of flexibility, customization and ease of monetization.
Editor's note: Interested in WordPress but not sure where to start? Check out GoDaddy's Managed WordPress Hosting. With our exclusive Quick Start Wizard, we guide you through the setup and provide you with professional layouts and images to give you a site that's both beautiful and professional — no technical expertise required.
4. Drive traffic to your blog with social media promotion
You need traffic to make money. Lauren says their "favorite traffic platform for new bloggers is Pinterest." One of the reasons she loves Pinterest so much is because right now it's still "one of the least-competitive platforms out there because most marketers and business owners don't know about it and those that do generally don't understand it."
5. Create multiple revenue streams
Should you monetize with ads, sponsored posts, affiliate marketing or creating your own products? All of the above! Lauren says that affiliate marketing can be great for new bloggers because you can just sell other people's products for a commission.
Beginning with affiliate marketing can also teach you how to sell so that when you ultimately create your own products, you'll be ahead of the game in terms of what products work, and what customers are actually buying.
Related: How to start affiliate marketing on your blog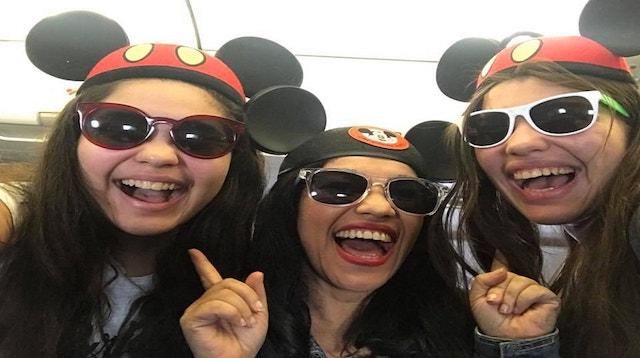 Elayna Fernández is the powerhouse woman behind the incredible blog, The Positive MOM. Her storytelling combined with her can-do attitude creates a space that teaches moms how to overcome their trials and be more positive as they raise their families in the healthiest way possible.
3 blogging tips from The Positive MOM, Elayna Fernandez
During more than 13 years of blogging for a living, Elayna has discovered the formula that works for her. She calls it her monetization formula: Credibility + Visibility + VULNERABILITY = Profitability. While every blogger must find his or her own recipe for success, Elayna outlines some key tips.
1. Find your niche and your mission
"Success in blogging starts with really getting clear on why your blog exists, what contribution you want to make, and who the ideal audience is that you want to write for, serve and reach," Elayna says.
Related: Why a target audience matters (and how to find yours)
2. Create compelling blog content
"In order to get the results you want from your blog, your blog content must be focused, consistent, helpful, authentic and strategic in positioning you as a trustworthy voice in your area of expertise," Elayna says.
It really boils down to an authenticity that strikes a chord with your readership. So …
3. Tell a story only you can tell, like only you can tell it
"Being credible and visible is not enough," Elayna emphasizes. "You must be vulnerable and tell your authentic stories."
"Storytelling creates connection, community and conviction, and it is your key to own your space as a blogger."
As a story strategist, Elayna helps moms craft and tell their stories. From her own experience and her work as a coach and mentor, she says finding the courage to tell a raw story is "the most healing, valuable, and profitable practice in the blogosphere!"
One of the things I love so much about being a professional blogger is the community of women I get to learn from, get to know, and hang out with online. I learned about Amiyrah from my bloggy friend Elayna, above. By the way, that would be one of my top tips in blogging for a living — network and get to know people. You never know who you might need as an expert for a blog post, or want to work with in collaboration.
Now, on to Amiyrah's top tip:
Take the time to fully plan.
"Your blog year should be planned way before you start to create content or build a community. Even a quick plan where you pick four to six topics to write about per month will make a huge difference in the amount of money you will make without it," Amiyrah says. "A content creation plan, and a basic financial plan, will give you the proper foundation to turn your website into a valuable income source."
Related: 5-step blogger business plan
Elayna also introduced me to Tania Lamb. Tania runs the mom blog Lola Lambchops, which (in her words) features "stories of a Latina mom raising five girls, travel adventures, running, Lip Sync Battles, Disney, Captain America love & overall tomfoolery."
Tania's 7 top tips for blogging for a living
What has Tania learned about pro blogging since launching Lola Lambchops? A lot! Here are her best tips for making blogging a business.
1. Narrow in on a super-specific niche
The blogosphere is a crowded space so you have to find your crowd. Tania echoed Elayna's advice to find your unique niche.
2. Choose a WordPress theme that is mobile friendly
It's all about mobile these days, so be sure your blog is easy to navigate on your readers' smartphones and tablets.
Related: 40 of the most important digital marketing statistics for 2019
3. Prep blog content in advance
Scrambling to produce fresh and exciting content is never fun. Tania recommends having content written and ready to publish BEFORE you launch your blog.
4. Know SEO
Search engine optimization (SEO) is vital to driving traffic to your blog via organic search. And there are many ways, besides using well-researched keywords in blog posts, to make your blog more attractive to search engines. Ever heard of structured data?
Tania advises doing your SEO research before you start blogging so you don't have to fix things later.
Related: Beginner's SEO guide
5. Have realistic expectations
Blogging for a living means treating your blog like a business, not a hobby. Tania says you should expect it to be hard work — so be ready to work. Make monetization a goal from the get-go and take the necessary steps to start making money with your blog.
6. Share, share, share
Don't be afraid to share and syndicate your blog posts to friends, family and many social channels.
7. Figure out what sets you apart
Again, a huge part of success in the blogosphere centers around authenticity and finding your unique value proposition. Tania stresses being yourself and figuring out what sets YOU apart from the rest.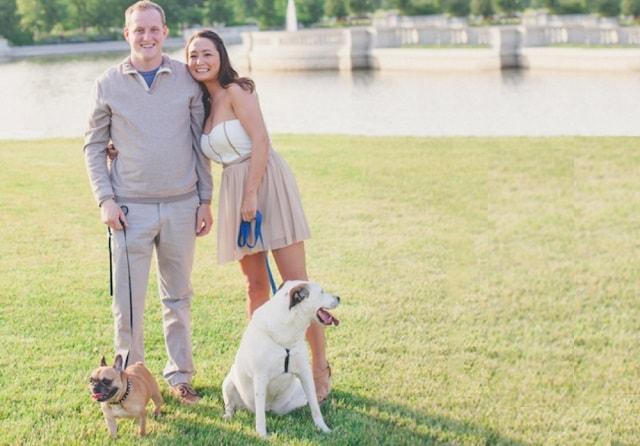 Michelle Schroeder-Gardner is one of my sheroes in blogging! I LOVE her income reports, and they were hugely inspirational to me in terms of my own monetization. She made $1.6 million in 2018 alone. If that doesn't get you excited about blogging for a living, I don't know what will.
Michelle's awesome blog, Making Sense of Cents, is all about earning more money, saving more and living more. What I love about her site is that she started it to help improve her own finances, and it became a hub of knowledge for anyone looking to get their finance game in check.
Michelle's 3 best tips for blogging for a living
I'm super-grateful to Michelle for sharing her blogging insights. After all, she's been featured in Forbes, Huffington Post, and even on Oprah.com!
1. Own your domain
Michelle told me that her top tip for a new blogger looking to make their blog into a business, is to own their domain name. "So many people start out with a domain that they don't own, such as Senseofcents.blogpost.com (oh my, that used to be me!)," she says.
"It is a huge mistake because it shows that you aren't as professional, and it just looks messy. It's always best to own your domain name — and I'm so glad I made the decision to do that years ago."
2. Use WordPress
Michelle also recommends going with a self-hosted WordPress site because "it will significantly increase your chances of monetizing your blog."
Related: How to install WordPress on cPanel
3. Take care with affiliate marketing
Michelle also mentions pursuing affiliate marketing when blogging for a living, but she offers an important word of caution: It's best to only recommend products you believe in, and be transparent about your true opinions of the products. She says:
"You should always be honest with your reviews. If there is something you don't like about a product, either don't review the product at all or mention the negatives in your review."
Related: Affiliate links done right
If you're worried you're too new at blogging to make money, this will make you feel better: "There is plenty of room for new bloggers to make money," Michelle says. "I know some [bloggers] who started making thousands of dollars a month after just a few months of blogging."
Michelle has a gold mine of money-making ideas on her website. Check out those ideas here. By the way, the link also has a list of all her published income reports. I suggest reading through them and taking lots of notes that could help you make money on your own blog.
I asked Michelle if she had anyone she thought I should talk to about blogging for a living, and she put me in touch with her sister, Alexis Schroeder, who runs the blog Fitnancials. Interestingly enough, Michelle mentored and taught Alexis a lot about the blogging world. After many different jobs, Alexis went full force into blogging.
Her site began as a space to document her weight-loss journey, and now it's a site dedicated to helping women take charge of their finances and health. How cool is that?!
Not only are the articles packed with great advice and knowledge bombs, Alexis is making a steady $10,000 a month from her site.
Her top tip about blogging for a living?
Follow your passion, and what you enjoy writing about the most.
"Blogging is not a get-rich-quick scheme and takes a lot of patience. Some bloggers don't see any money from blogging for months or years while building their business — and writing about something you're passionate about makes the process much more enjoyable," Alexis says. "Even better, you'll be knowledgeable in your topic and will know how to best help your audience."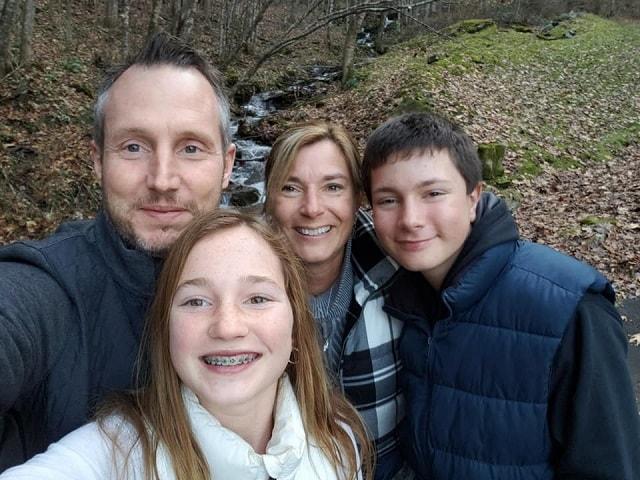 Tracy Shaw runs Having Fun Saving & Cooking. The blog combines lifestyle posts with recipes and tips for saving money and living your best life without breaking the bank. Tracy says there are so many ways to monetize your blog, and one way she does it is with sponsored posts.
Tracy's tips for securing sponsored blog posts
Tracy says that in her experience, an easy way to get started with sponsored blog posts is by working with an influencer marketing agency such as Clever Girls, Social Fabric, Best Buy Blogger Network, Activate or Sway.
Personally, I'll share that I have applied to many of these platforms, and have been denied because of things like not having enough page views or social media followers, or inconsistency in publishing new posts. Ideally, you should be a little more established, with a healthy number of page views and social media followers before applying. However, you could get lucky and get approved for sponsored posts right away.
Another of Tracy's tips for securing sponsored posts? Pitch directly to the brands you want to partner up with.
Most of the bigger companies will have a PR firm or marketing agency handling their marketing needs (including sponsored blog posts). You can bypass this system with some well-considered pitching. Go directly to the source, Tracy suggests, and prove your worth.
Email the brands that you are passionate about and believe in, and see how you might build a mutually beneficial partnership. Tracy says that the words "mutually beneficial" are imperative when pitching. You want to make sure to show the brand how they can benefit from the relationship while ensuring that you are getting what you need out of the partnership, too.
More tips on blogging for a living
I've chatted with some amazing bloggers for this article, and I'm so grateful that they have all given such fabulous advice on blogging for a living. To close out this piece, I've rounded up some additional tips from my bloggy friends on Instagram and Facebook that I suggest you keep in mind as you're navigating the waters of turning your own blog into a money-making machine.
"Write something you would want to read." ~ Emily Eileen
"Do not expect this to happen overnight. I'd say focus on your content and make it good." ~ Stephanie Pass
"Be authentic and stay focused!" ~ Estrella Lezcano
"Help each other and be true to yourself." ~ Ashley Saunders
"Make sure your blog name will stand the test of time. One that you can grow with and not be stuck in just one niche." ~ Dean B of Little Steps
"Be consistent in your social networks and honest with what you publish." ~ Gilda of El Tintero de Mamá on Instagram
"The best thing to do is connect with someone who is blogging full time and making good money… find out what worked for them. Getting advice and tips from them will make all the difference." ~ Heather of the Super Mom Life
"Just be yourself! Write what you want to write and try to limit (or space out) sponsored posts." ~ Diana at Forever My Little Moon
"Never stop working — it takes so much time and effort but it's worth it!" ~ Adriana Nudo
"Don't always show the perfect shots. The messy rooms are more interesting." ~ Amber of Airing My Dirty Laundry
"Be fully present when you are writing. Be fully present in all you do. Be authentic. Write your own words, not someone else's." ~ Debra Pearlstein of Strange Daze Indeed
Bottom line: Be yourself, write what you know, give massive value to your audience, and never give up
You can become a full-time blogger who is actually making money. It might take time, but it is possible. I hope this post got the wheels in your head turning about the wild world of blogging. There's so much to learn on the subject.
I will say this, though — if you want to be a blogger, at some point you have to actually begin blogging. Remember what Lauren said earlier, blogging is fluid and malleable. You can change it, start over, and keep trying until you figure out what works.
Who knows? Maybe your blog will become a case study for future writers aspiring to be blogging for a living.
Until next time, my bloggy friends, may your page views be high, and your bounce rate be low!