Defining a call-to-action (CTA) is easy: a word, phrase or sentence that encourages readers to take a specific action. Crafting a brilliantly effective CTA takes effort. Read on for 15 tips that will help you create game-changing CTAs for both WordPress sites and email, enticing readers to take action now.
15 tips for creating an effective CTA for a WordPress site
Use these tips to craft calls-to-action that will compel your WordPress website visitors and email recipients to make the moves you want them to make:
Get personal.

Make them feel special.

Encourage belonging.

Foster curiosity.

Appeal to greed.

Stay action-oriented.

Create urgency.

Offer solutions.

Focus on benefits.

Don't make them wait.

Keep it short.

Go large and legible.

Sell the free trial.

Keep to one per page.

Test and test again.
Ready to take action, inspire action, and generate action? Let's get started!
Related: How to create CTAs that drive the right moves
1. Get personal
Make readers feel included with first-person wording. Actions are even more effective if we know who the verb applies to:
Instead of Sign up, use Sign me up
Instead of Download a copy, use I want my copy now
Instead of Join our list, use Add me to your list
Instead of Shop now, use Get your new purse now
Related: Audience, language and other things that make us go woot!
2. Make them feel special
After making them feel like they're part of the deal, make readers feel important by speaking directly to them:
Just for you
You deserve the best
Special for you
3. Encourage belonging
FOMO (Fear Of Missing Out) is about missing out on the opportunity to hang with those "in the know." Doing what the cool kids do validates your behavior. Let readers think they are missing out on a deal if they don't follow through on your invitation. Try a limited-time offer, or something only a select few will have the opportunity to experience.
Holding off on the details will foster curiosity, pique your readers' interest and build their anticipation.
Then you want to fulfill your promise by immediately delivering a product that solves their problem.
4. Foster curiosity
Pique their interest, build anticipation, and make them want to click:
Don't give away everything immediately – hold off on the details.
Provide short answers and hint that there's more to know.
Present the unexpected perspective or a novel point of view.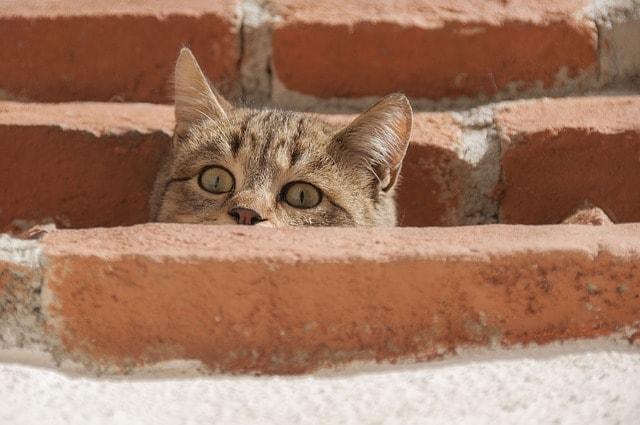 5. Appeal to greed
Who doesn't like a good deal? Are you more likely to click on get your toaster or get your toaster at half off? Remind them of savings:
Two for the price of one
Save 50 percent today
Half off while supplies last
Related: What every small business should know about creating discounts
6. Stay action-oriented
Start with a verb that clearly specifies the action they'll be taking:
Apply
Register
Sign up
Get on the list
You could have a button labeled products to drive visitors to your products page. But even better than stating what's on the other side of the link, use shop now because that's exactly what action you hope they'll take.
7. Create urgency
Encourage instant response with words implying scarcity:
Become an insider
Apply for our beta program
Members only
Exclusive offers
Request an invitation
Only available to subscribers
Get it before everyone else
Be the first to hear about it
8. Offer solutions
Identify the pain point, remind readers about how unhappy it makes them, and explain how you can help. Acknowledging their problem gets their attention, because now you're offering a solution to something that bothers them. Highlight your Unique Selling Proposition that differentiates your results.
9. Focus on benefits
What matters to customers? Hint: It's not always your product or service, but the direct benefit to their business that it brings. Quantifying key benefits prompts action: Bring in more traffic is good, but double your traffic is better!
10. Don't make them wait
Delayed gratification makes you feel like you have worked for something, waited the appropriate amount of time, and been appropriately rewarded. But for a CTA, immediate gratification — whether a free download or the promise of immediately useful information — is what hooks 'em. When purchasing a physical item, you know you have to wait, but if it's a digital item, immediate delivery is expected.
11. Keep it short
Well, keep the CTA short, but make it long enough so people know what to do and what they will get as a result. You don't want to go on and on, but you do want to grab their attention and make them feel compelled to act immediately.
12. Go large and legible
The CTA text should be large enough to see immediately, but not so large as to detract attention from the main content on the page. Select the right fonts that are simple, readable, and draw the viewer's focus.
Related: Quiz — Are you making these 15 website design mistakes?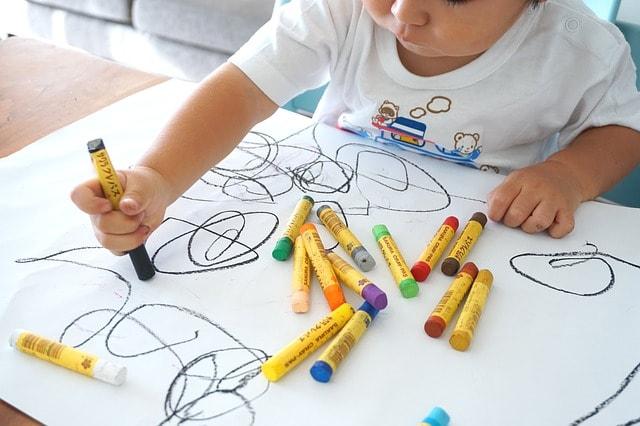 13. Sell the free trial
A free trial enables someone to fall in love with your product and stay for the subscription. Demonstrate a valuable solution, offer it on a limited basis, and then they've got proof. Build the valuable concept of free right into the CTA:
Start my free trial
Experience results for free
Save 4 hours per week by trying us out now at no cost
Get results right away without paying
Related: Minimizing the risk of offering free trials
14. Keep to one per page
Shoot for one singularly important CTA per page and go for it. Is your goal to sell? Ask them to add it to their cart. Is it to check out your vast selection of products? Ask them to visit your store.
15. Test and test again
You need data to see how your CTA is working. Even small details such as a color change could make a difference. With every change, test to evaluate the impact, so you know if it made a difference. Don't just make a change and hope for engagement. A/B split testing is a great strategy for CTA evaluation.
WordPress CTA plugins
Consider a few of the most popular CTA plugins available for WordPress — each one offering something different:
Thrive Ultimatum promises to boost conversions by applying urgency through limited-time offers, recurring campaigns, countdown timers, and more.
WordPress Calls to Action gives you the ability to monitor and track conversion rates, run A/B or multivariate split tests, and increase lead flow.
Simple Side Tab adds a global CTA linking to any page. Positioned in a vertical tab on the left or right side of the browser window, this CTA stays in place during scrolling so it's always visible and ready to go.
CSS Download Buttons creates custom icons and animated effects — without coding! — including 120 possible color combinations to work with.
WordPress Notification Bar sets up customizable notification bars or CTA bars that sit at the top of your screen.
In conclusion
Writing a winning CTA for your WordPress website and email campaigns isn't difficult when you keep these optimization tips in mind. With these proven CTA strategies, you can compel your visitors to take action and see real results.