This article was originally published on Sept. 13, 2018. It was updated on Sept. 16, 2019.
As we sip our lemonade at the end of summer here in the Northern Hemisphere, you would think it's an odd time to be contemplating snow and the holiday shopping. But as a small business owner, it is the perfect time to start planning for the 2019 end-of-year holiday shopping season.
Why is that, you ask?
It's because your customers are already preparing. Sure, you have your staple group of last-minute shoppers, but they still need to be engaged and enticed to buy your products or services when it comes to that one time of year when consumers dig a little deeper and spend a lot more — holiday shopping season.
There are trends in purchase behavior that change year after year and being prepared can mean the difference between decent profits and a banner year. Local retailers need every edge they can muster to compete for their slice of holiday ham.
To be profitable these days, you need to be easily found by practicing SEO strategies that align well with your business. You also need to think about what to present your prospective customers with once they find you online.
5 things you must do now to prepare for the upcoming holiday shopping season
With all of the above in mind, take a look at these five suggestions for how you can be preparing now for the 2019 holiday shopping season:
Make sure you're mobile-friendly.

Use local SEO.

Prepare ads and specials.

Capture traffic and leads.

Spruce up the holiday shopping experience.
Let's take a look at each tactic in more detail so you aren't left out in the cold when this season's holiday shoppers are ready to buy.
1. Make sure you're mobile-friendly
No matter what season it is, people are finding they have less and less time to sit at their desktop. We are almost always on the go, and that has us making use of our mobile devices more than ever.
We can do nearly all of the things we do at home while we're on the move. We can pay our bills, sign up for yoga classes, make reservations at our favorite restaurant, and we can also shop for that perfect gift. The world has gone mobile, and if you aren't thinking along those lines, it is time to start.
To be relevant in today's marketplace, you have got to be mobile-friendly.
More than half of the searches made on Google are done via mobile devices. Google, of course, knows this and has adapted their algorithms accordingly. These developments mean that you need a website that upholds a mobile-first philosophy when it comes to design. Not only should your site look great on the latest smartphone, but be responsive to a host of mobile devices, including tablets.
Related: Google's mobile-first index — How you can prepare your website
Make it easy to buy on your mobile website
A good mobile website understands that your customer wants instant gratification for holiday shopping. Things like your point-of-purchase and search options need to be on the surface — not buried under a menu button. Although leads are important, you don't want a signup or register form getting in the way of a purchase.
Perhaps allow mobile purchases to be made with a guest account and ask for only the critical information.
So remember, the easier it is to navigate your mobile site, the longer the user will spend considering a purchase and even then, it really isn't a long time at all. Be mobile-friendly.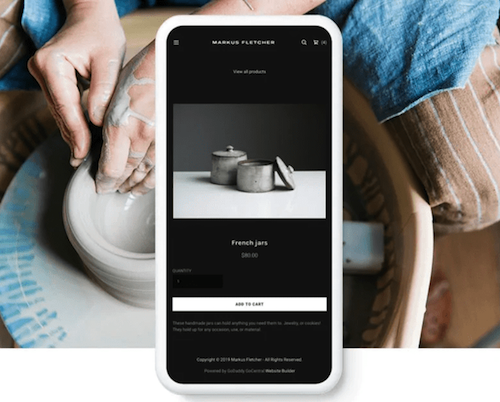 2. Use local SEO to boost holiday shopping
Search engine optimization (SEO) is an enormous part of marketing online today. It is also something that is in a near-constant state of change. One strategy that may have been relevant as little as six months ago could be rendered obscure by today's best practices. There is also a distinction between SEO and local SEO tactics.
Local SEO is the art and science of ranking well in local search results.
If you recall, half of Google searches are on mobile. So, does it surprise you that half of Google searches are for local products and services? Brands today are leveraging location data to target their customers. If you aren't practicing local SEO already, you really should.
Related: An ecommerce beginner's local SEO guide
Quick-start tips for local SEO
For starters, make sure you're signed up with Google My Business. It's free, and it puts your name, address and phone number on Google Maps. This listing has a multitude of benefits like letting people know your hours of operation and directions to your store.
Amplify your brand and engage your audience with Posts on Google. This handy tool allows you to post updates about deals, promotions or events you might be putting forward for holiday shopping. This information then appears directly on the SERP, which means you are communicating with your customers before they have even reached your website.
Lastly, make sure that all of your business information, no matter where you enter it, is consistent. A tool like GoDaddy's Local Business Listings can help you manage all of your online business listings from one place. You don't want to confuse Google or your potential customers.
Related: Checklist — 5 ways to get more local customers
3. Prepare ads and specials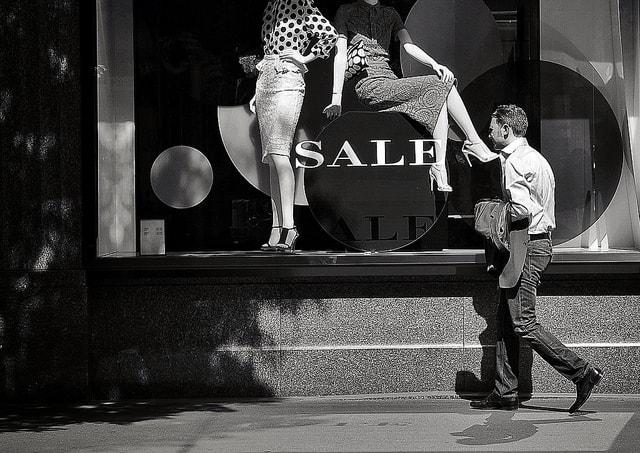 There is nothing like a little advertising to bring in the masses — and their holiday shopping dollars. Your ad strategy should be digital of course, but a campaign with a scope that extends to the storefront and further outdoors has the potential to drive your message home.
Think of it this way: A prospect comes across a local bus shelter with an ad showing your holiday shopping campaign. Now, what do you think happens next? They do a search on their mobile device, of course. It is there that they find the same ad with the same creative on the bus board and instantly make the connection.
In the mind of the consumer, this continuity is a sales driver because the breadth of the campaign is associated with credibility and brand awareness.
Your holiday shopping promotions need to be instant and straightforward. Remember, this is a hectic time of year, and the average shopper is looking for something that is easily acquired so they can check that gift off their list. Try not to involve things like physical coupons. Instead, use promo codes that can be entered online for instant value.
Related: Google AdWords vs. Facebook Ads
4. Capture traffic and leads
Lead capture is the next logical step in a good marketing strategy for holiday shopping. The holiday shopping season is an excellent opportunity to see how well your ad or promotion tactics perform because you already know there will be an increase in spending over a set period.
The task now is to set those campaigns in motion at the right time while making sure that you have the right lead and traffic measures in place.
Make sure you are promoting it in the proper social channels, like Facebook, Instagram and possibly Twitter.
Having your website optimized for SEO is also essential.
For big promotions like your holiday shopping campaign, you could have a lead capture landing page to capture client details. Offer a discount in exchange for a person's email address. Even if a lead does not end up making a purchase over the season, you will still have their email address to market directly to them at a later date.
Related: Best form builders for gathering contact info
5. Spruce up the holiday shopping experience
It's a festive time of year. Why not go the extra mile and present your customers with a reason to get into the holiday spirit in your retail space— whether that's an online store or brick-and-mortar shop, or both.
Use some marketing dollars to change your packaging, decorate your storefront — or hire some extra promotional staff to draw in more foot traffic.
The atmosphere of your space creates a vibe that affects the holiday shopping mood of your customers.
Sentimentality fits in this time of year. Use it to your advantage.
So, pour yourself an ice-cold lemonade and start making a list and checking it twice for some great ideas to prepare for the year's biggest shopping season.