This post was originally published on Feb. 28, 2018, and was updated on August 6th, 2020.
How important is it to implement professional email for your business? Well, think about how much time people send in their inbox: an average of 13 hours per week, according to a report by McKinsey. Needless to say, email is a critical part of our day-to-day.
Effective email messaging is important for both businesses and customers. Don't take our word for it, though. Read on to learn why polished and professional email for business is important for your company.
13 reasons why professional email for business matters
Professional email for business gets your foot in the proverbial door to stir interest in your products and services and also brings the following benefits:
Keeps customers in the loop.
Builds trust.
Develops stronger relationships.
Reaches mobile users.
Attracts more website visitors.
Saves considerable time.
Provides a consistent form of communication.
Encourages helpful feedback.
Generates leads, leads and more leads.
Keeps customers coming back for more.
Provides an ideal platform for storytelling.
Increases brand awareness.
Improves relationships with vendors.
Let's review the benefits of professional email for business.
1. Keeps customers in the loop
There is nothing like feeling part of the "in" group, and by joining an email newsletter subscriber list, your customers become part of your company's "in" group. Professionally written emails keep your customers informed about the latest promotions, as well as the introduction of new products and services.
More than 90% of consumers in the United States enjoy receiving promotional emails from the companies they conduct business with on a regular basis.
2. Builds trust
When customers sign up to receive emails from your company, they want more than just to feel part of the "in" group. They want to learn something new every time you send out an electronic newsletter.
When you water the thirst for knowledge that your customers have, you build credibility for your company.
In addition, a professional email for business also helps you gain the level of trust that turns customer prospects into loyal patrons.
3. Develops stronger relationships
The key to developing lasting relationships with your customers is to make doing business with you a personal experience. Your customers want your company to value them, and by sending out professionally written emails that include a personal touch, you can strengthen the already strong bond that you have with your regular customers.
As Nicole Sander, the founder of Ladimax Sports and Fitness said, "Being able to get our message out there is important to us. It gives the members a feeling of being included. They know what's going on with the gym and know that they aren't just a number on a list."
4. Reaches mobile device users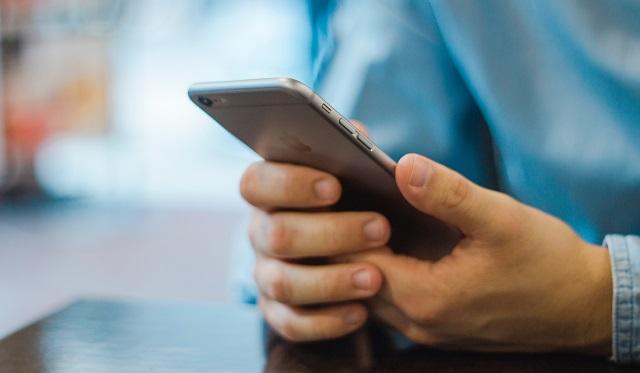 They say it's not what you say, but how you say it that matters. For professionally written emails, it means formatting the electronic correspondence to work well on mobile devices.
Campaign Monitor released a study that stated mobile device users open more than half of all emails sent by businesses. The same study showed 33% of email clicks happen on mobile devices. Expect your customers to make more purchasing decisions by accessing the information relayed to them on mobile devices.
5. Attracts more website visitors
Look at email marketing as a complementary piece of the promotional puzzle, not the entire puzzle.
One of the most effective outcomes of sending professional emails for your business is that it should pique the interest of potential customers that want to know about your products and services.
Where do they go for more information? The answer is your business website, which you highlight at the beginning and end of every email.
6. Saves considerable time
Automation has helped countless businesses streamline operations, which has led to larger profit margins because of lower costs. Email automation takes the grunt work out of sending individual emails to customers by automatically sending out emails at the same time each week.
Your customers will appreciate your dedication for committing to a regular schedule when it comes to sending out email newsletters. Email automation frees up more of your time to do what matters most: interact with clients or customers.
Related: Email automation 101 — 5 steps to automate email marketing
7. Provides a consistent form of communication
A professional email represents a dependable way to stay in touch with regular customers, as well as potential customers who have expressed interest in your company. Your customers can save an email for future reference. Phone calls and letters sent via snail mail do not offer as much of a consistent communication channel.
As Julian Mason, residential marketing manager for ResideBPG, said, "We've had people say that they've really noticed that there's more communication going on. It can be something small — maybe the garage doors aren't going up or down — we try to send out an email right away letting our residents know that's happening, and sometimes get an email right back saying thank you and that they appreciate it."
8. Encourages helpful feedback
You cannot expect to fix a product or a customer service issue unless you hear back from your customers. One of the most effective ways to encourage customer feedback is to send out a professional email for business that asks, "What could we do better?"
Running a business is a daily exercise in finding ways to improve.
By asking for feedback in your weekly or monthly electronic newsletter, you should learn more about what your customers think.
9. Generates leads, leads and more leads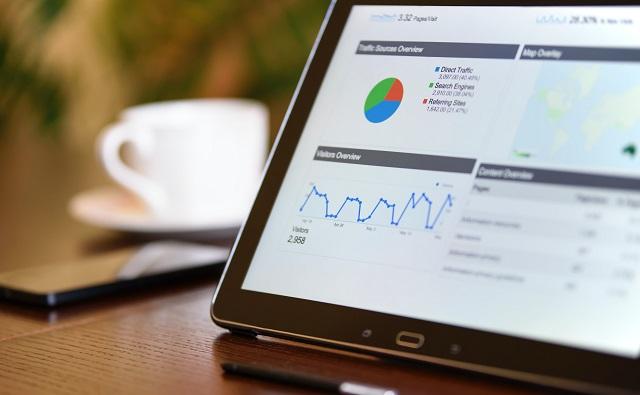 Managing an email newsletter does not mean that everyone who opts in to receive your newsletter is ready to make a purchase. In fact, you should look at emails as lead generators that get your foot in the door to present the best attributes of your products and services.
You might hear a lot about how expertly written landing pages attract new customers, and they do. However, a carefully crafted email marketing program does the best job of generating sales leads.
10. Keeps customers coming back for more
You have done a great job of generating leads with professional emails. Some of the leads have turned into customers. Now, the key to sustaining healthy growth for your company is to provide enough incentives for customers to return and buy additional products and services.
Email marketing can help you reach that goal.
Yes, it is a challenge to engage and retain a large, loyal customer base. When you target your customers through short, yet compelling email messages, you create a bond that can maintain the attention of your most important customers.
11. Provides an ideal platform for storytelling
Content comes in many different styles. You have listicles like "The 10 Best …" Product reviews and educational blog posts are also common content strategies for small business owners and operators. However, the most effective content strategy for businesses is a form called storytelling, and professional emails represent the best platform for telling your story.
It does not have to be just your personal story. You can share customer testimonials, as well as tell stories about how your products improved the lives of your loyal customers.
Related: 50 engaging email newsletter ideas
12. Increases brand awareness
Billboards used to be the primary method businesses used to expand awareness of their products and services. With billboards succumbing to the attention-grabbing tactics used by online marketers, it is not surprising to learn that emails do a great job of enhancing the visibility of companies across all industries.
Joe McDonald, who owns and operates McDonald Wildlife Photography, emphasized the importance of emails increasing recognition for business products and services. "Our problem in the past would be when people were not aware of all the trips we had available. Until we started using [email marketing], we just had everything on our website. From a marketing sense, that's the wrong approach because it puts the burden on our customers."
13. Improves relationships with vendors
Targeting your customers with emails is an effective marketing tool, maybe even the most effective marketing tool. For establishing and maintaining open communication channels with your vendors, professional emails for business do the best job of staying in touch with the companies that supply your products.
Emails leave an electronic paper trail that phone calls cannot duplicate.
You also can receive alerts via a text messaging service when certain emails arrive in your inbox from designated vendors. Here's how you can set up professional email with GoDaddy.
Best professional email practices
Understanding the benefits of professional emails for business is one thing. Knowing how to optimize an email strategy is quite another thing. It does not take a Ph.D. from Harvard to start a successful email marketing campaign, but it does take the commitment to follow a few time-tested tips.
Cast a wide email net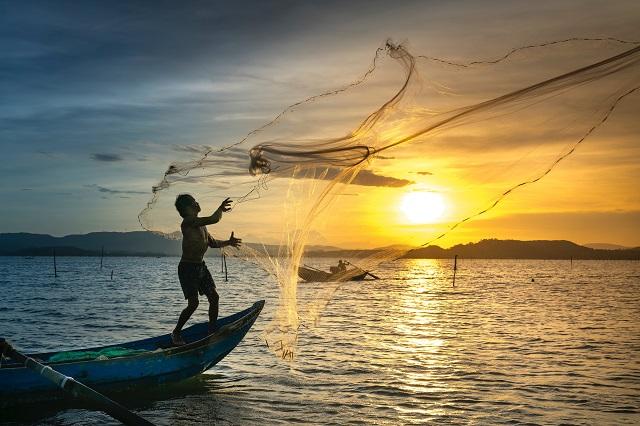 Using a fishing analogy, you cannot expect to catch as many fish casting a single line as you would by tossing out a wide net. For email marketing, your wide fishing net is a list of subscribers to your electronic newsletter.
How do you create a wide email net? The answer is to start by actively promoting an email newsletter in your store, as well as on your website. You can even promote upcoming newsletters by giving visitors to your website a small content sample of what is to come.
Make sure to give every subscriber to your newsletter the capability to opt-out at any time. Nothing irks a good customer more than receiving emails that he or she no longer wants to read.
Related: Best practices for creating email opt-ins that will grow your subscriber list
Present content that subscribers want to read
Easier said than done, but writing captivating content that maintains the attention of your readers is the key to growing your email newsletter subscriber list.
Poorly written emails that do not provide helpful information quickly become fodder for the recycling bin.
If you do not have the writing skills to pull off a successful email newsletter campaign, then recruit someone on your team who specializes in crafting attention-grabbing content. Make sure to keep email content short, yet highly informative.
Know the content options
Email content differs from website content in several ways. The primary goal of your business website is to describe the company, the members of the team, and the products and services offered by your business. Emails offer a much broader platform to create different types of content.
Here are some ideas for professional email content:
"How to" instructional articles
Highlight a team member
Tell a story submitted by one of your customers
Remind subscribers about upcoming promotional events
Introduce new products and services
Describe a company milestone
Connect by personalizing emails
Connecting with your customers starts by personalizing how you communicate with them via email newsletters. You can include a personal greeting for each subscriber, as well as develop custom fields to match the preferences of smaller groups of subscribers. The way you personalize a professional email for business is not as important as making sure you add a personal touch to each electronic correspondence.
Personalized email messages increase click-through rates by 14% and customer conversions by 10%. Targeted emails written for segmented groups of subscribers help generate 58% of an average company's revenue. Some online marketers attribute personalized segmented campaigns to increasing sales by more than 700%.
The last word
As one of the first types of online marketing, professional email for business remains a vital part of a marketing strategy for most small and medium-sized businesses. The key is to stay on top of developing new and exciting content ideas that motivate your subscribers to take action. Emails are also effective at generating enough interest for a product or service to lead customers to your physical or online store for more information.
Start working on an automated professional email for business strategy to attract more customers and hence, increase sales for your company.
Need help getting started with your email marketing plan? GoDaddy's Email Marketing services can get you up and running fast.