In times like these, lots of people find themselves forced to choose between taking on a second job or living on a shoestring. Some swear by gig services like Lyft, Instacart and Fancy Hands. The last time I was in Chicago, my Uber driver told me how she works the system to make a living driving tourists and suburbanites around the city. I was impressed — she really hustled and was making it work. Already done the gig circuit and moved on? Here's a list of 10 businesses that are fairly easy to get going, along with domain name suggestions for each. The best part? You can start any of them for less than $2,000.
Domain name suggestions for 10 hot startups
These are listed by Entrepreneur as businesses you can start for less than $2,000. Some have the potential to turn into full-time jobs — all of them would make great side hustles.
Resume writing service

Personal shopper

Kids party planner

Artisanal food producer

Pet-sitting service

Backyard plant nursery

Online researcher

Fashion accessories designer

Gardening consultant

Vintage clothing dealer
As any business consultant will tell you, job No. 1 in starting a new business is naming it — and that includes registering the matching domain name and social media handles. But first, let's go over the basics of naming a startup. We'll get to the domain name suggestions in a sec.
How to get a name people will remember
Many an aspiring entrepreneur has registered a great business name (Brown Upholstery, let's say), and then printed up business cards and signage, only to find the matching domain name (in this case, BrownUpholstery.com) was already registered. Domain names are as unique as fingerprints. Once someone has legally registered a domain name, it's theirs and theirs alone. No other person or business may use it for their web address.
Future clients will be confused if the name on your shop reads Brown Upholstery but your web address is CincinnatiUpholstery.com.
To make sure you can get a domain name that matches your business name, you should open our domain search tool, checking it as you weigh your top choices for business names. Start with your No. 1 favorite business name and type it into the search box. Once the search engine has returned your results, carefully review all your options — not just .com, but the dozens of new extensions. Did you find one you like that hasn't been taken? Eureka!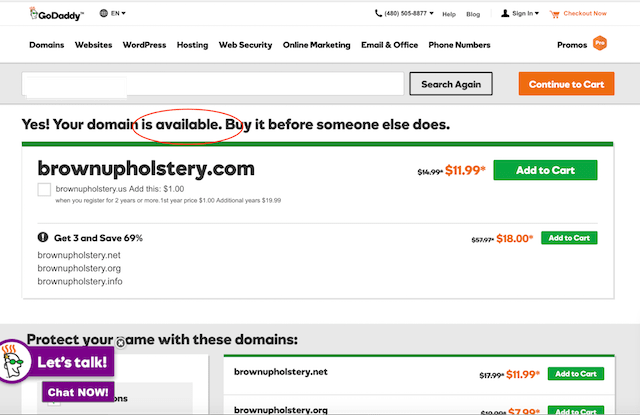 Before you register that new business name with the county clerk, make sure all the matching social media handles are available. Strike out? Move on to the next name on your list until you find one that has both domain and social handles unclaimed. Then snap them up in one fell swoop.
You, my friend, are in business.
Domain name suggestions for the 10 hottest business startups
I was a freelance writer for 12 years and I can confirm that working for yourself is supremely satisfying. I started my writing business on the side while working half-time for a tech startup. You can do the same with any of these businesses.
1. Resume writing service
Especially good for writers and anyone with human-resource experience, this startup can be launched from home in your spare time. In addition to writing resumes, these services often include writing cover letters and helping clients build their LinkedIn profiles. Some also offer advice on interviewing (how to dress, strategies), follow-up calls and networking basics.
Consider one of these domain name suggestions:
2. Personal shopper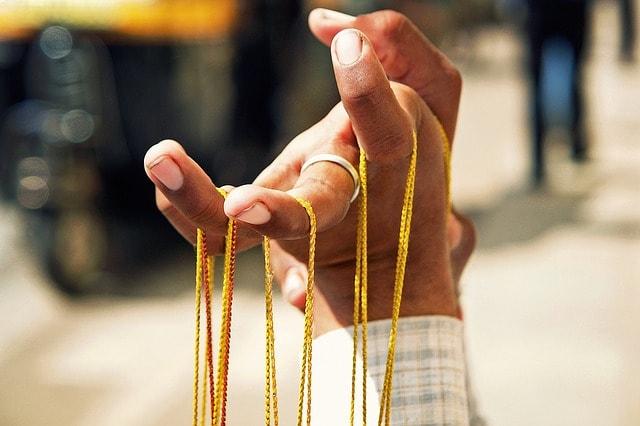 The world is full of people who are too busy to shop — or just don't like doing it. If your strong points include networking, creativity and good taste, this might be a good choice. Personal shoppers buy everything from groceries to gifts for individuals and corporate clients. They're often hired by interior designers, production companies and collectors to scour flea markets and consignment shops for finds.
Consider one of these domain name suggestions:
3. Kids party service
If party themes, games and interactive food stations seem like fun, running a kids party service might be a good option. This startup is easy to start part time from home with a minimum of upfront investment. Just a website and an active Facebook business page, and you'll be in business.
Consider one of these domain name suggestions:
4. Artisanal food producer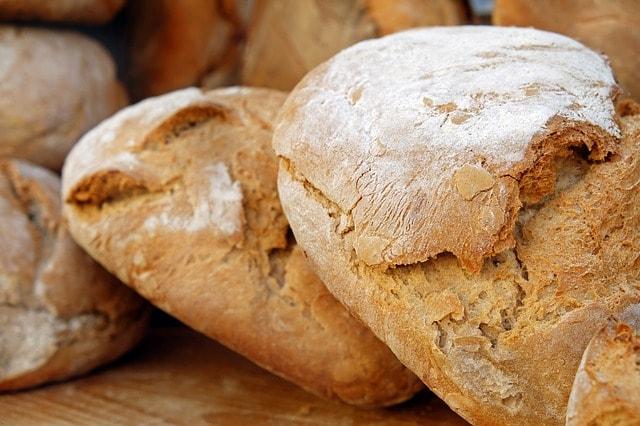 Artisanal food is hot enough to make Forbes' list of 5 Top Food Trends You'll See in 2017. This type of culinary production eschews industrialized methods, producing food in small batches, often from family recipes. Many a successful entrepreneur has started a food-production service from their own kitchens — you can, too.
Consider one of these domain name suggestions:
5. Pet-sitting service
Love animals? Pet-sitting is perhaps one of the easiest startups to launch, as it can begin simply with walking dogs in your area. You can start out small, and then rent a location to host dogs during the day (and night if you choose). Read how Adam Romsdahl did just that.
Consider one of these domain name suggestions:
6. Backyard plant nursery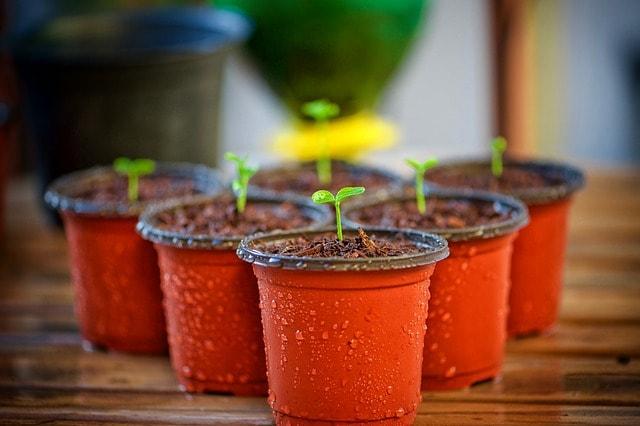 Back when I lived in Iowa, I was an avid gardener. That state has some of the richest loam in the country and because of that, things grow there with little effort. In fact, we had to be careful not to let the bird seed scatter, since everything sprouts whether you want it to or not.
To shorten the long winter months, my husband built long tables with fluorescent lights that could be used to raise seedlings. While I didn't resell the dozens of plants I grew from a few dollars of seeds, others did, selling them at the farmers market on weekends.
But there's no need to move to the heartland to start a backyard nursery. After all, raised beds make it easy to control the quality of soil almost anywhere. But a green thumb? That's a requirement for this startup.
Consider one of these domain name suggestions:
7. Online researcher
Anyone with a laptop, internet connection and love of exploration can make money as an online researcher. Prospective clients include law firms, political campaigns, marketing firms, insurance companies and others. Bonus points if you have a particular skill or area of expertise, as corporate clients might look for this.
Consider one of these domain name suggestions:
8. Fashion accessories designer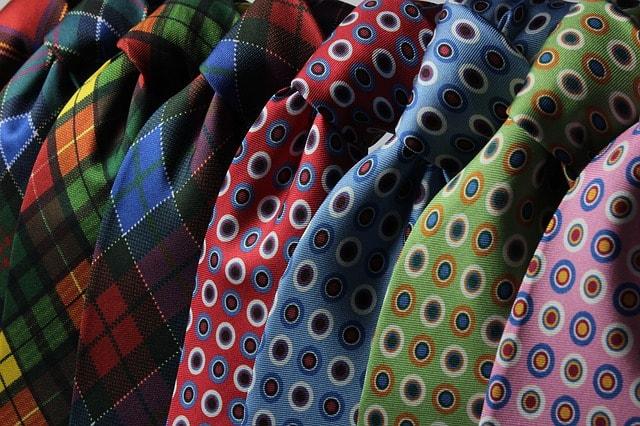 Whether you create hand-tooled shoes or cheap-and-cheerful costume jewelry, there's money to be made in this field. Startup costs are low because you can work from home, and then sell online, at craft fairs or through in-home fashion accessory parties.
Consider one of these domain name suggestions:
9. Gardening consultant
Anyone with a green thumb and a thirst for the open air should consider starting a gardening business. Like most of the other startups on this list, all you really need is expertise — which you can learn — and a means of transportation. Specialties range from trees and shrubs, to garden design and large-scale turf management.
Consider one of these domain name suggestions:
10. Vintage clothing dealer
Is six hours at a flea market your idea of heaven? If so, this might be a good choice for you, as it entails combing through consignment stores, antique shops and estate sales for vintage clothing, hats, shoes, bags and accessories. Who knows? You might even uncover the occasional classic gem from Channel, Pucci or another high-end designer.
Consider one of these domain name suggestions:
Domain name suggestions for your new gig
Regardless of whether you work in the open air or the dusty recesses of attics and consignment stores, you'll need a website and professional email address to get your new startup off the ground. For that, you'll need your own domain name. So just pick your startup from my list and open your browser. Let the naming begin!