What is a pop up shop event?
A pop-up shop is a temporary store that acts as an innovative, intimate brick-and-mortar store. A pop-up event is much the same, except it's even more temporary, usually lasting for one to three days.
Whether you're a brick-and-mortar retailer looking to go more digital or an ecommerce brand looking to go more physical, launching a pop-up shop or event is an excellent choice.
The pop-up store or event offers a happy medium between a tangible in-store experience and convenient digital engagement or shopping features.
Back in 2014, the pop-up industry was worth a whopping $3.16 billion and despite a dip in popularity in the following years, the pop-up event or store is back in business again.
Yes, pop-ups are on the rise and if you're a modern business looking to expand your brand, the time to strike is, well, now.
To help you get started, we're going to explore the rise of the pop-up shop and event, look at some inspirational examples, and explain how you can launch your own.
Let's get started.
The rise of the pop-up shop and event
The pop-up shop phenomenon started in 2008 in the wake of the financial crash. At a time when retail and ecommerce businesses were suffering, pop-up stores offered a way of avoiding expensive leaseholds and reducing operational overheads.
Shortly after pop-up stores and events started, you know, popping up in various places, consumers were drawn to their intimacy as well as the novelty of going to a temporary branded space. The world of retail had entered a new age.
As mentioned, pop-up popularity dipped a little after 2014 to 2015, but these retail or ecommerce brand hubs never went away. And, as COVID-19 put a stranglehold on the way we live, the perceived value of pop-up shops or events has risen.
You see, mass isolation has highlighted the boundless value of ecommerce and the digital age. But, as some people want to get out there and dip their toes into the physical world once again, the pop-up shop is a real attraction.
Gucci, for instance, launched a series of pop-up shops in 2019 to attract different segments of its audience in a bid to boost its receding sales. "Gucci Pin," as the project was known, launched stores with different themes including beachwear, offering immersive digital in-store features as well as dazzling interiors.
The initiative popped, proving to be a brand-boosting success, leading Gucci to launch more pop-up stores during the pandemic—like this one in Chicago.
"Pop-ups are about brand engagement, the experience, and introducing people to things they didn't know about."—Freddie Sheridan, retail expert
Related: Using customer segments to build lasting relationships
How launching a pop-up shop can expand your brand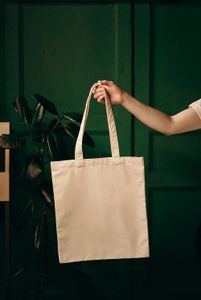 By merging intimate brand shopping experiences with innovative digital features and touchpoints, the pop-up shop will help you boost brand awareness, increase engagement, and cement customer loyalty.
Approached the right way, the pop-up is a real winning combination. Today's shoppers indeed love the convenience of online or ecommerce retailers, but there's something attractive about the ability to see, feel, touch, and experience a product and its brand in the flesh.
Naturally, pop-up shops and events give ecommerce brands a 'real world' presence, but brick-and-mortar retailers looking to experiment with more innovative digital channels (or simply stand out from the crowd) stand to benefit just as much.
Create connections, gather intelligence
Pop-up stores or events offer retailers of all kinds the chance to bring their customers something fresh and exciting—an experience that lingers in the mind and keeps people coming back for more.
Not only will launching a pop-up store or event set you apart from the competition, but it will also empower you to test what works and what doesn't. By looking at sales data and interacting with customers on the day, you will gather the intelligence you need to make vital improvements to your branding, messaging, products, and services.
Oh, and during busy seasons like the holidays, pop-up stores or events will help you attract more customers, earning more sales in the process.
Ride the crest of a new, exciting wave
Many businesses are starting to see the benefits of launching temporary pop-up shops, from Warby Parker to the Dollar Shave Club.
Not long ago, online bra manufacturer ThirdLove, launched a concept shop in New York's Soho to meet the demands of people looking to connect with the brand in person. Meal kit business Blue Apron also opened up a temporary location for a month, where they offered customers swift, convenient cooking classes as well as an option to buy grab-and-go items.
Pop-up shops come in many shapes and sizes, but they all have one thing in common: executed properly, they are incredibly well received by customers.
How to set up your pop-up shop or event
Now that you're up to speed with the value of pop-up shops or events and what they can do for you, let's look at the best way to launch one.
Source the right location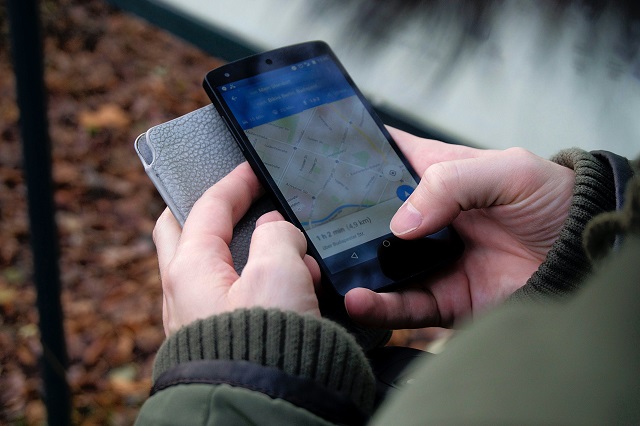 Your location will form the foundations of your pop-up shop or event's success. You probably don't have the same budget as ThirdLove or Gucci, but as long as you set a solid budget beforehand, you will maximize your chances of earning a solid return on investment (ROI).
Foot traffic, cost, and accessibility are the three main components that will help you choose the right location for your pop-up store or event.
When it comes to choosing the right location for your pop-up store or event, foot traffic, cost, and accessibility are your three main components.
First, you should look for temporary rental spaces within your budget, then create a shortlist. Visit each location and ensure it's accessible to all and has enough space to display your designs, branding, and products.
If you're struggling to make a firm decision, you can search online for public retail and location data in your region, picking the venue or space with the best foot traffic.
Decide on your concept
Once you've secured your location and settled your temporary lease terms (based on how long you want to run your pop-up store or event for), you should gather your team and create a floor plan based on where you want your sales desk, customer touchpoints, product stands and installations to go.
With your plan visualized, get together with everyone involved with the pop-up project and start brainstorming. The aim here is to settle on a strong theme or concept based on the current season, trends within your industry, a certain selection or category of your products, or an abstract theme you can play with, like 'Space Travel', 'Going To The Beach' or 'Alternate Dimensions', for example.
As long as it's a theme or concept that will resonate with your audience, it's likely to be a winner.
Related: Build and use your ideal customer profile and personas
Settle on your pop-up features
As we live in a hyper-connected digital age, there's never been more scope for getting creative and bridging the gap between the physical and online world.
When you set up your pop-up, you should use features including QR codes or tablets that lead customers to content about your brand story, specific product pages, landing pages or email subscription portals.
Doing so will merge the digital with the physical while offering additional engagement as well as data gathering opportunities. Plus, in this day and age, this is the level of detail your pop-up visitors will expect.
In addition to equipping your store with digital touchpoints and preparing the right product or landing pages, here are other creative features you might want to consider.
Curbside pickup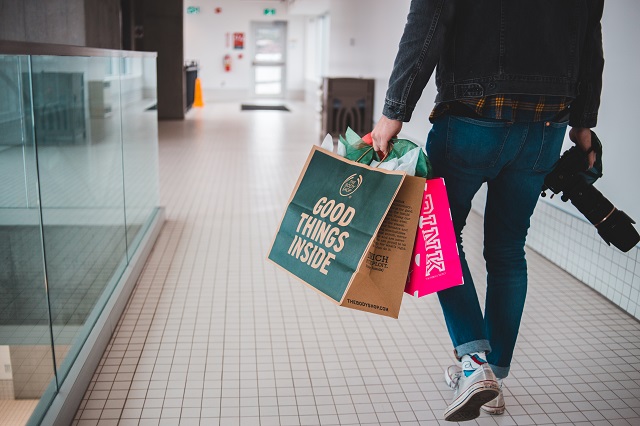 If you have a main brick-and-mortar hub or a fully-fledged ecommerce store, you can entice customers to your pop-up shop or event by offering a buy online (or pre-order in-store) and pick up curbside option (a service also known as BOPIS). This approach offers people plenty of convenience, a personal level of service, and is likely to drive extra traffic to your pop-up shop or event.
Immersive installations
Creating an immersive element for your pop-up shop doesn't necessarily require expensive tech or complicated bells and whistles.
If you can throw a little digital tech like augmented reality (AR) apps into the mix, that's great. But, truly speaking, being immersive is simply offering your customers an experience they can get involved with, like:
A product showcase where customers partake in a little testing and offer their feedback.
An educational or practical (hands-on) workshop with an industry expert or social media influencer.
A musical performance or keynote talk based on relevant themes or subjects.
An in-store competition where customers can take a themed photo with a relevant hashtag and share it via social media (an effective brand awareness-boosting method).
Tip: If you are offering an immersive pop-up experience for your shop or event, setting up a simple booking system will help you keep footfall regulated while creating an extra element of buzz or a sense of exclusivity.
Market your pop-up shop or event
If you don't promote your pop-up store or event, it's unlikely you'll get a consistent flow of visitors.
In the lead-up to your launch, you should reach out to relevant social media influencers in your niche and incentivize them to plug your shop or event into their audience. Coupled with a dedicated event or shop hashtag, this promotional approach will attract droves of shoppers that are likely to enjoy what you have to offer.
By investing in paid digital and print advertising, creating relevant articles, videos or posts for your blog, and getting active on social media, you will build an additional buzz while making the right people aware of your forthcoming pop-up venture.
Here are some hand-picked marketing resources fresh from the GoDaddy blog that will help you with your promotional efforts:
Offer multiple payment options
These days, customers command choice, convenience, and flexibility—payment options are no exception.
To secure those conversions and complete your end-to-end pop-up experience on the day, offering more than cash and debit card payment alone is a good idea.
Our guide to why you should offer multiple payment options for your customers will explain why.
Final thoughts
Launching a pop-up shop or event does take work, but once you've launched successfully, you will reap endless rewards including commercial growth, increased customer loyalty, and a boost to your bottom line.
Once you've launched your first store or event and offered your customers an experience that stands out in their memories, you can gather feedback and explore your engagement or sales data to make improvements for the next one. It's an exciting time to try 'popping up', and certainly worth your investment if you're looking to stand out from the crowd.
We wish you the best of luck and if you need help with setting up a digital storefront or promoting your pop-up venture, check out GoDaddy's Website Builder.