Collecting web page content from your clients can be one of the most frustrating parts of a web design and development project. We have processes in place for taking a great brief, writing our proposals, design, ux, development and delivery. But without having final content ready to go before you even start the design, you are asking for trouble.
In this article, I'm going reveal the secrets to getting web page content from your clients at the beginning of the project, so you can deliver your websites on time, on budget and without any do-overs required.
Content collection is hard work
Let's consider this scenario: You've spent the last week or so negotiating the terms of your proposal, you've finally got the deposit in your bank account, and your new client has signed on the dotted line to agree to your contract. Winning!
So you get to work. You prep your designer to fire up photoshop, and you give your developer the heads up that their part of the gig is going to kick off in a week or so. Next, you contact the client and ask for their content.
Queue the tumbleweeds and crickets. Eventually, you might receive something like:
"We are still working on it, but don't let that hold you up. Can you send over the design first and we'll add the real content later?"
Or another favorite:
"Just use placeholder text for now — we'll have it by the time the site needs to go live."
Sound familiar? You're not alone. One of the biggest headaches doing what we do is trying to manage and collate all the components of a site to avoid unexpected surprises. (Yes, I'm talking about the time I quoted for a "page with a form" and ended up being sent 13 pages of text that had to be wrangled into a landing page sequence…)
Here's the kicker: not receiving web page content, in most circumstances, isn't actually the client's fault.
Hate to say it, but when you're at the helm of a web design and development project, you are also in charge of delegating responsibility, which includes holding stakeholders accountable. So, without further ado, let's take a look at the secrets to collecting web page content from your clients.
How to collect web page content
Manage expectations from the start.

Educate your clients.

Assign responsibilities.

Provide structure.

Stick to the process and manage accordingly.
1. Manage expectations from the start.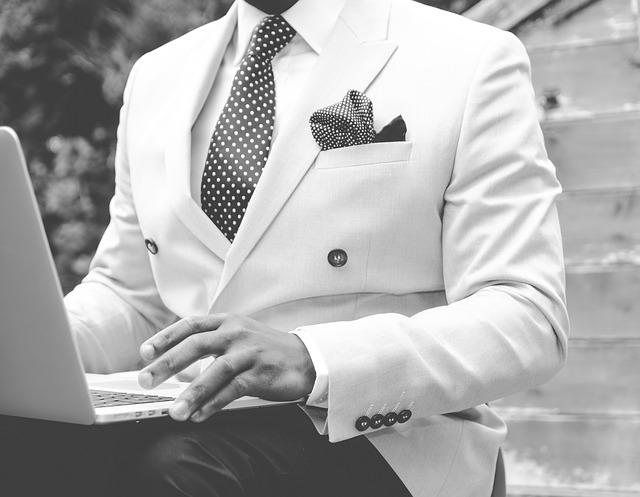 Now, for those of us who produce websites for customers on the regular, we know all too well that there is much more to a business website than picking a pretty theme and filling in the blanks. But our clients don't necessarily understand that, so it's up to us to educate, assist and manage their expectations around content as part of our service to them.
In previous webinars, we've covered taking a client brief and writing a winning proposal — and both of these are great opportunities to introduce your process.
Start the conversation around content early.
I like to add a field in my website questionnaire — the document my potential clients fill out before I meet with them — and ask upfront if their content is ready. It's a simple way of initializing a dialogue around it so you're ready to address it in your proposal.
Pro tip: Add an extra field to your website worksheet and ask them if they have their content ready.
Like many micro agencies, my business doesn't offer copywriting services, and I'm upfront with my customers about that. I let them know there are a few options available, but my team "magic-wanding" the content isn't one of them.
An important part of the initial briefing and proposal is to establish a starting point for discussion around web page content and content creation strategy. They might already have a commissioned copywriter, or they might be operating under the assumption that you'll do it for them. Heck, they might even think Barbara and Greg in reception will be able to rustle something together during their lunch hour.
Whatever the case (hopefully not the latter), it's up to you as the website consultant to be transparent about what you expect from them and what they can expect from you.
Action you can take now
Here are some actions you can take now to manage content expectations from the get go:
Ask potential clients what stage their content is at before you write the proposal.
Ensure your proposal clearly indicates when the content for the website is required, and make sure it allocates for a discovery phase if the content is still in limbo.
Add a clause to your contracts outlining potential consequences if content isn't supplied when required in your process.
With that out of the way, you're ready to educate your clients.
2. Educate your clients.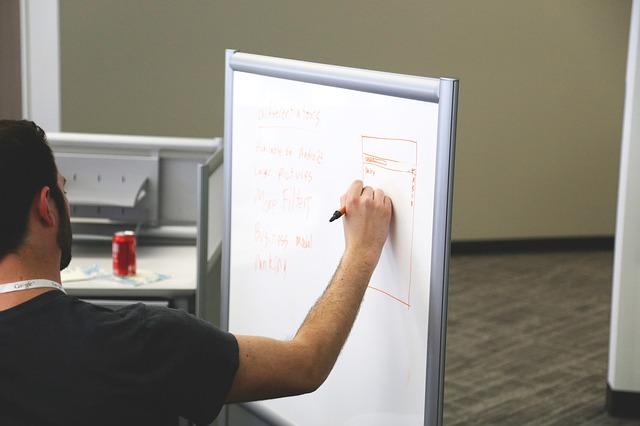 Once you've established expectations around when content is required (for us, it's before we begin design), you need to define what web page content actually means.
We include a discovery phase in all our proposals, starting with a sitemap that allows us to quickly outline just how a site's content will be layered, organized and navigated. Most people respond really well to visualisation of their site structure.
This is usually the perfect prompt for content production if it hasn't been forthcoming. It's also an opportunity to educate your client on usability, visitor journey and help them solve problems along the way.
Pro tip: Don't overlook the opportunity to provide a professional website discovery session as an additional service. Check out previous webinar for some pointers.
Action you can take now
There are heaps of cool resources for creating basic sitemaps: plugin solutions like Slickplan, wireframe tools such as WireframeApp and for design perfectionists, Envato elements has some rad user interface elements that you can patch together in illustrator. Pick your tool of choice, and have a go at a sitemap to assist with content planning.
3. Assign responsibilities.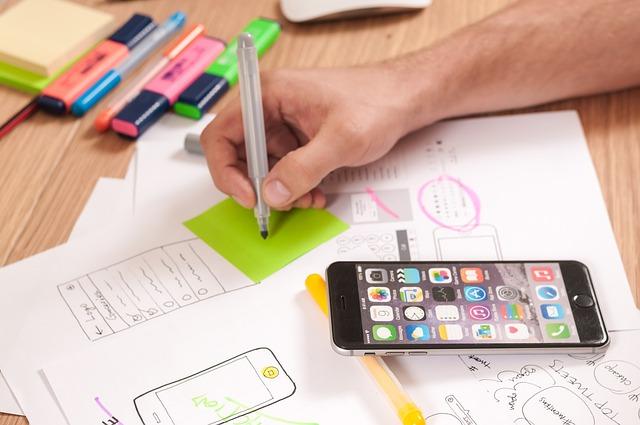 A sitemap can also assist in revealing the different kinds of content required. On top of this, you will have a list of information you'll need to gather in order to fulfill the project scope. This includes anything from web host and domain registrar details to email database software credentials. Most of the time, your customer will not have all of this stuff compiled and ready to hand over, so providing a list outlining what is needed, when it's needed and from whom is invaluable.
Once your project kicks off, provide a checklist or collection form to your clients with a list of all the documents and information that needs to be gathered for the project. Include due dates and assign a person in charge for each task.
Action you can take now
Check out the webinar supporting this article, and download our starter client requirements checklist.
Pro tip: Be prepared for your customer to have no idea about website terms of use, privacy and cookie policies, etc. and prompt them to provide this information.
Offer them a few links to services or templates to use as starter document for this content. Automattic, who makes WordPress, have open-licensed their terms of use — check out this handy plugin as a starting point.
4. Provide structure.
You really need to assert your experience at this point. If you or your team is responsible for assisting with the content creation — perhaps you have an in-house copywriter or are partnered with someone — then you'll need to allot for content briefings and research.
You should add time to your proposal scope to incorporate the completion of content creation.
But if your customer has agreed to provide the website content, then you'll need to guide them as to what that means. Be specific about things like:
Format/file types you'll accept for copy (Google Docs, PDF, Word, etc.)
What pages they're supplying
What imagery, if any, they are providing and in what format/size
When it needs to be supplied by
Who is responsible for it
Pro tip: Provide a shared folder (such as DropBox or Google Drive) for your client to supply their content to you. Set the folder structure up to encourage organized content delivery.
By providing structure, you're giving your clients minimal opportunity to make excuses, and you'll avoid getting a mess of everything delivered in a slide document in Comic Sans. You're also more likely to get what you need the first time.
Action you can take now
Arrange your cloud drive's permissions and make a master client folder with subfolders for images, branding, text, etc. that you can clone for every project.
5. Stick to the process and manage accordingly.
By adding a clear timeline to your proposal and incorporating the delivery of web page content in line with the sitemap, you've essentially got the bones for good project management. But you do need to hold people accountable to deadlines and dependencies.
I'll reiterate here: In my business, we do not start on design or development until we've got content. No exceptions.
Why? Because content creation is part of the problem-solving process in any web project. Often customers get clear on their own business goals, and their ideas evolve while they are producing content, so what you receive might be different than the original proposal.
With no outlay from design or development, estimates and scope are easy to adjust when it comes to raw content.
But once a site is designed, unexpected content (such as my aforementioned landing page scenario) can be a catalyst for unnecessary conflict and resentment as costs rise to "redesign" things.
Here's a few excerpts from clauses I have in my proposals, protecting us from any backlash regarding our content policies, invoicing and projects not progressing:
"...if the project is delayed due to the incompletion of required actions by you, the final payment will be invoiced appropriate to the proposed timeline."
"... As a guide, the base deliverables take 8-12 weeks to turn around, depending on how quickly you can prepare the items we need to get moving. There is a checklist at the end of this proposal to help you collect what we need to get started."
"...In order to keep proposed timeframes in check, requests for new content made after the project has commenced will be considered new work and scoped as an additional phase of the project"
"...Client Responsibilities: In line with our process, you will need to provide all content before the design phase commences. This will be delivered to [our business] on or before the anticipated commencement date."
In line with these, we incorporate specific sign-off points and have a revisions policy that defines what constitutes a revision, and how many rounds they get to provide changes within the provided scope before extra charges apply (typically two).
Structure, process and accountability are the keys to keeping projects on track.
A few cool tools don't go astray, either. A number of my colleagues have enjoyed using GatherContent, as it has a fully integrated WordPress plugin, which reduces double handling of content.
Action you can take now
Check out your proposal template. Make sure you clearly state when content needs to be delivered, and the impact to the project timeframe if it's not received.
Pro tip: Do you have clients failing to send you their web page content, but who are still squatting on your server? Politely inform them if content is not received within an appropriate time frame, you will be invoicing them the balance due and archiving their site until content is available, whereby a restart fee will be payable to reopen the project. I bet you won't have to archive that site after all!
The wrap up
Collecting web page content from your clients can sometimes seem like an impossible task. But just like every other part of our business, if you have a process (and you're prepared to stick to it), then your confidence and expertise will shine through. Your clients will appreciate your professionalism as you help them, help themselves.
Being transparent with expectations in regards to who's responsible for what, educating and guiding your customers through the process, and providing structure to support it, will ensure that content collection is no harder than any other part of your web design development workflow.
Have a colleague or two who would benefit from reading this? Share it!