Retail customer service, especially in a brick-and-mortar store, is one of the most difficult tasks any small business owner or entrepreneur will take on. Retail is highly competitive, and you're likely up against the big chain retailers, other mom-and-pop shops and behemoths like Amazon in the eCommerce space.
How in the world can you enhance retail customer service — and why should you care?
Why retail customer service matters
Marketing leader Neil Patel says every lost customer averages out to around $243 in hard cash. While that might not seem like a lot of loss at first, start thinking about how quickly a bad review can travel on social media. All media these days seems to thrive on negativity and that's probably not going to change, so a funny, snarky or downright mean video, tweet or Facebook post could be a serious issue for your business.
It's clear that your business reputation matters and retail customer service is one of the big dog-and-pony shows that builds it — or kills it. Neil says businesses lose $83 billion each year due to crappy customer service.
Good retail customer service does two things for a business:
It helps you attract new customers through the power of referrals.
It keeps customers coming back.
Small companies and entrepreneurs must focus on both retaining existing customers and adding new ones to the mix, which is exactly how small retail companies grow.
Related: How to keep tabs on your brand reputation
Putting the 'service' in retail customer service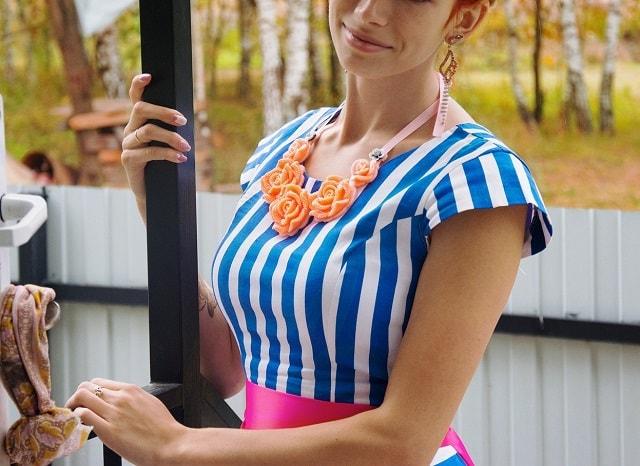 Every business has the concept of service to the customer as a foundational tenet. It doesn't matter if it's a hospital, a restaurant or a retail store.
You are there to serve someone in some way with the products you offer.
With today's customers just one click away from taking their business elsewhere, it's crucial to incorporate excellence into retail customer service no matter what the business setting. Here are four suggestions for improving the customer experience in your store:
1. Be in the moment and present with your customers
How many times have you walked into a retail store and no one greeted you or asked if they could help? Conversely, have you ever felt stalked by a store employee, even after you've told them you're just looking and don't need help?
While these behaviors (or non-behaviors) feel like opposite problems, they are a symptom of the same thing.
The issue is that whoever is staffing your front of house is simply not present and accountable to your customers. In both cases, retail customer service is non-existent because your staff isn't focusing on the wants, needs and priorities of your customers.
They're too busy doing something else, or they're simply not listening and responding appropriately to the individual customer.
We know finding the right people to staff your store is one of the biggest struggles for retailers, especially when unemployment is less than 4 percent. However, it is one of the most important tasks you'll take on as a business owner.
Related: 5 questions to ask potential employees
2. Listen to feedback, change your business
If you haven't had time yet to ask customers to share their feedback, you're missing out. Asking for customer feedback validates the experience of shopping in your store and lets your guests know that they matter. Inviting guests to fill out a short survey and drop a card in a box, or go online and rate their experience on Yelp, are ways to let the customer know that you're listening — and hopefully responding — to their suggestions.
It's another way to practice the active listening skills you exhibit when customers are browsing in your store.
Related: Conduct a survey to find out what your customers are really thinking
3. Be kind to your employees and actively model stellar retail customer service
Hire and set the expectations with employees that they are there to sell. Work with them one-on-one to teach them how to be kind and respectful to customers and other staff members. As an owner or business manager, it's up to you to exhibit the best retail customer service techniques and hold your employees accountable to doing the same.
One important secret of customer care is that you take care of your staff.
Employees who are over-stressed or frustrated because you've yelled at them will naturally carry that attitude into the front of your store.
We've all experienced rude behavior from employees. It's a turnoff that will kill your retail business.
Related: 4 ways to show employee appreciation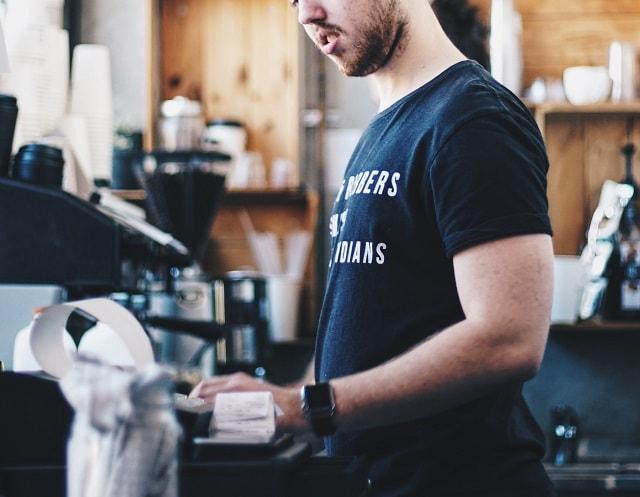 4. Find new ways to stand out and engage your customers
Most people naturally look for community, and some retail stores do a nice job building these connections. For example:
The point is that you want your retail store to become a destination worth visiting.
Connecting to your community is the best way to also reach your target audience. There are all kinds of ways to tie in fun activities to make your store more engaging — and that is definitely an area where you can beat Amazon at their own game. Kapow!
Use size to your advantage
When you think about retail customer service, you'll realize that there is real power in one-on-one human interactions that online retailers and big chain stores simply don't offer. What if your small retail location became a destination experience that emphasized the opposite of the impersonal big box store or eCommerce site?
In this light, the small size of your business is actually a big benefit, and if you couple that personalized experience with stellar customer service you will stand out.
The truth is that retail customer service is one of the best and cheapest ways to build your business. You've done the hard work of getting them to your store. Now treat them like they matter and watch the dollars roll in.