Editor's Note: This article was originally published on Nov. 1, 2016. It was updated on Oct. 31, 2018.
If you own a small retail business, competing with a big box store can feel a bit like being David while battling Goliath. And like that epic battle, you can compete — and win.
Small retailers can attract customers away from massive retailers and big brands.
You just need to know how to leverage the power of personal connections and a local community to show customers why a small retailer is the way to get extra attention, support and value. Here are a few ways to do it.
Related: Small business secrets to competing with big box stores
Tear down the walls and get personal
As a small, local retailer you have the upper-hand when it comes to the human part of the business. The personal side of your store is closer to the customer than with that of a big box store. Leverage this close connection by presenting your products and your team, mission and backstory. Some ideas to do that include:
Sharing behind-the-scenes photos on social media.
Opening up and telling first-person stories about your business through your blog.
Presenting "staff picks" in your store so customers can connect with your team.
Highlighting your core values and mission on branded company materials.
Allowing customers to see the human aspects of your business will create more loyal and lasting consumer relationships.
Connect with the community
Small retailers can also build connections with the community to stand out from a competing big box store. Customers are more likely to support local stores when they see the business interacting with other parts of their community.
Get involved with local charities.
Sponsor a local sports team.
Put on community events.
Sponsor local events.
Build a presence in the community so local shoppers recognize your business name and have additional incentives to support your store.
Related: 8 ways to give back to your local community as a small business
Leverage the social media check-in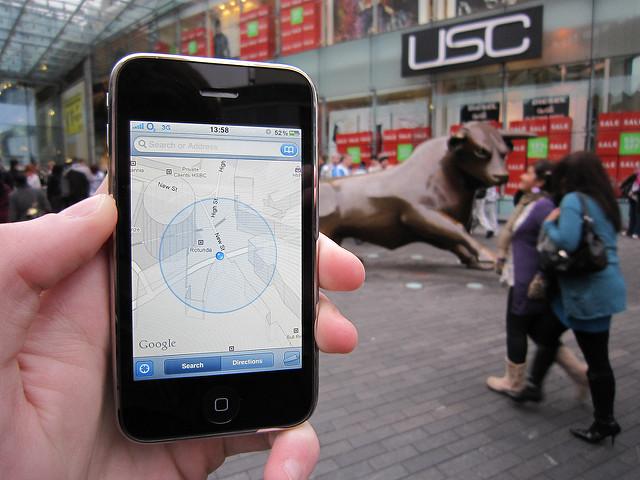 Social media users like to show off where they are by checking in at locations. This is free advertising for businesses as check-ins are shared with the user's friends and followers. So, encourage your customers to tell their friends on social media that they're at your location.
Create profiles on social media sites where users can check-in.
Foursquare, Yelp, Instagram and Facebook are a few options to consider. Then, create situations that promote check-ins:
Offer a discount or reward to customers who check-in.
Set up displays that create fun and unique photo-ops that encourage photo sharing from your location.
Ask employees to check-in to create additional social media buzz.
Display signs that tell guests to check-in.
Reward customers with multiple check-ins to promote brand loyalty.
Repost photos and social media comments from users who mention you store.
Customers are more likely to check-in to locations that are unique or special, so use this as an opportunity to stand out from your competing big box store where guests typically don't check-in.
Optimize for local online searches
Search engines cater to local businesses. They factor in the location of the searcher to produce results that include businesses that are near them. This makes it possible for small retailers to use local SEO strategies to compete with big box stores in search.
When you have a Google Business Page, your business profile is more likely to show up in search results for generic terms such as "women's boutique" or "craft store." And, your business also gets a featured sidebar box when someone searches for your business name.
Editor's note: Struggling in the rankings? Let GoDaddy's SEO experts help your business get found. Tell them about your business, let them get to work and see your business grow.
Related: 8 quick tips for showing up in local business searches
Create special in-store experiences
Big box stores usually don't have much of a personality. They all look the same and are designed to be an in-and-out type of experience. Take the opposite approach with your small retailer and create an atmosphere where shoppers like to go and spend time.
Build unique product displays that stand out from the typical items on a shelf approach.
Cater to shoppers' unique needs by offering a team that personally helps customers find what they are looking for.
Host open houses and free events with food and drinks to encourage customers to visit your location.
Put on workshops that give customers an opportunity to try your products or learn how to work with the items you sell.
Host featured guests to promote their products or put on their own event.
As a small retailer, your unique location is an asset. Help customers see your store as a place to go, not just stop in for a quick purchase.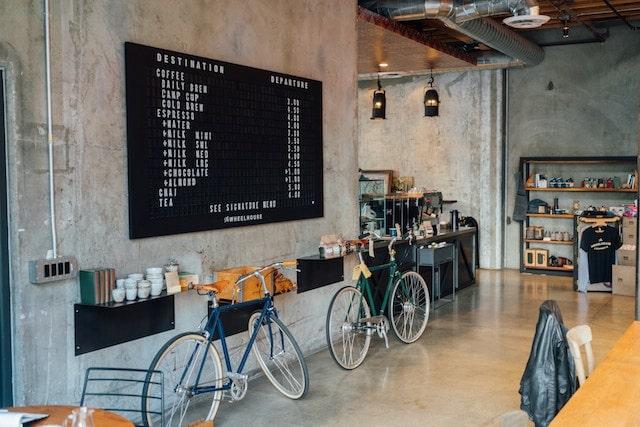 Related: Your marketing checklist for Small Business Saturday®
Promote quality over quantity and value over prices
Small retailers will always have a problem competing with big box stores when it comes to price. This is something you can't control, so stop trying. Instead, focus on showing value over price.
Highlight what makes your business better, not cheaper.
Provide in-store experiences and superior customer support that offer extra value to customers. Show the human, community-oriented side of your business. Offer unique product offerings that customers can't find anywhere else. And, create personal experiences that make customers want to support your store and avoid the mass-produced, faceless big box store down the road.
Related: How to create the best retail customer service experience
Rise above the big box store
Being small doesn't mean having a smaller value. You can rise above your competing big box store and show consumers just how amazing it is to be a small retailer.