There's a lot of talk about how to maximize holiday sales, but surprisingly few discuss the period afterwards. However, keeping the numbers high for post-holiday sales is key to ensuring continued growth and success.
In fact, we'll even argue that post-holiday sales represent a more lucrative, long-term way of earning profit. Fortunately, you'll have plenty of resources at hand to capitalize on your customers' needs and wants.
In this post, we'll look at what you can do after the winter holidays to keep your sales figures ticking over. However, before that, let's get a little granular on what we mean by the post-holiday season — and why it's so crucial to consider.
Honing in on the post-holiday sales timescale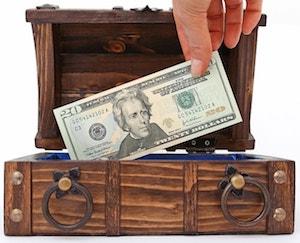 To begin, let's get the basics out of the way. The holidays in this instance will be the busy period stretching from November to January. Within this three-month span, you'll have many different events to consider, such as Thanksgiving and Black Friday (which can be considered the start), through to Hannukah, the Christmas season and Kwanzaa.
You can also include Small Business Saturday (especially if you target local shoppers) and Cyber Monday — meaning there's a lot of ground to cover over Q3 to Q4. Regardless of the specific holidays you'll focus on, it will likely be your busiest period of the year.
Despite the fluid timescale for the holidays, the post-holiday sales period is usually rigid.
In this instance, we're talking about the period immediately following the new year, into part of January. Different parts of the world observe various dates here, but we can safely say mid-January (probably up to Martin Luther King Jr.'s birthday) is the cutoff.
Given the above, you may be wondering why the post-holiday sales period is worth your consideration. After all, three months of solid, constant business (potentially more than you've done in comparison to the rest of the year) could earn you a rest. However, as we'll see, keeping that momentum going is key to sustained success and profitability.
Related: 4 steps to scale your eCommerce business
Why ensuring a lucrative post-holiday sales period is vital
Of course, there's little to stop you running your business however you like. As we outlined, that prolonged stretch of time heavily pushing your products and services can see you take your foot of the gas come January. After all, planning your strategy for the year needs to be done sooner rather than later.
But you can eke out a further profit by making one more push to capitalize on the post-holiday sales.
For example, according to these figures, nearly a third of consumers will start to shop for the next holiday during December. This means the peak buying time here is going to be either pre- or post-Christmas. For a company focusing on a profit-making January, this is an exciting proposition.
What's more, the numbers suggest that Black Friday sales aren't as lucrative as the base figures state. With 50 percent of purchases returned, an approximate 5-percent conversion rate and traffic peaking after Christmas, the situation is ripe to get higher-quality conversions during the first half of January.
With all of the above in mind, you'll need to leverage the opportunity presented to you. Fortunately, there are plenty of ways you can do this.
How to make sure your post-holiday sales don't slump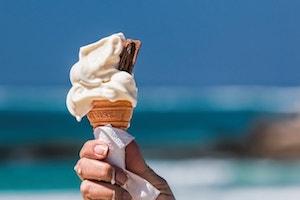 First things first, if you're thinking otherwise, we suggest rebalancing your holiday marketing based on the hard numbers. In other words, pick and choose your battles wisely during the holidays, in order to dedicate time for post-Christmas marketing. Essentially, you'll look to leverage the shopping habits we talked about above and position your business accordingly.
Related: Holiday marketing checklist
Remarket and retarget
This is a perfect time for remarketing and retargeting, especially towards those who have already made a purchase with you. Selling to pre-existing customers is easier, and cuts down the amount of effort required to generate new business.
Go after abandoned carts
Even non-direct interactions can present an opportunity for a sale. For example, targeting abandoned carts from over the holiday season could work out well, especially if you specifically talk about relevant concerns and pain points for those customers. Similarly, those making gift purchases are ideal to focus on, as you can leverage a need to purchase for themselves, rather than others.
Offer coupons and discounts
Also, there's some perennial advice that always works well in any eCommerce marketing situation. Offering coupons and discounts will help to entice both those with depleted funds after the holidays, and shoppers looking for a value bargain.
Run social media campaigns
Finally, making penetrating gains by running a social media campaign (including buying ads) is always going to be a solid plan. It will help both your visibility and knock out a few extra sales in the process.
Editor's note: Need a little help with your social media marketing? The experts at GoDaddy Social will help you create and execute a social strategy aimed at engaging your customers and growing your business.
Conclusion
There's plenty of talk about how to maximize profits during the holiday season. This is understandable, given the amount of money spent during this period. However, little is discussed on post-holiday profit.
In my opinion, this is a mistake as there's arguably a great degree of potential income to be gained.
For example, statistics suggest that the day after Christmas is a peak buying time, and that certain events during the actual holiday season can offer false profit. As such, maybe scaling back your efforts to capitalize on every holiday event, and focusing on January, could pay dividends.