To shed light on the benefits of an .io domain, we've gathered insights from seven industry leaders, including founders and CEOs. From imparting a savvy image to allowing domain hacking, discover the unique advantages these professionals have experienced by hosting their businesses on an .io domain.
Imparts a savvy image
Symbolizes innovation and technology
Acts as a strategic rebranding move
Communicates commitment to modern solutions
Provides a more available, affordable option
Resonates with tech enthusiasts
Allows domain hacking
1. Imparts a savvy image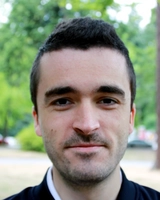 I believe opting for a .io domain imparts a tech-savvy image, particularly appealing to tech-oriented ventures, and establishes a futuristic and innovative vibe. This quality seamlessly aligns with our tech-driven recruitment platform, intriguing both job seekers and forward-looking employers.
When we hosted our business on an .io domain, the impact was remarkable. Our platform's digital presence felt like a seamless part of the digital ecosystem, blending in with other tech-driven websites. This unity boosted our credibility and positioned us as a contemporary solution provider, attracting tech-savvy candidates and firms passionate about embracing modern work practices.
Moreover, the globally recognized "io" term transcends language barriers, broadening our platform's appeal internationally. This has led to a surge in traffic from diverse corners of the globe, fostering a rich global talent pool.
Phil McParlane, Founder and CEO, 4dayweek.io
2. Symbolizes innovation and technology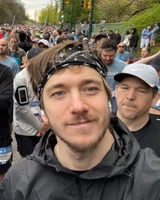 The main benefit of having an ".io" domain is its association with technology and innovation. The ".io" has gained popularity among tech startups and companies because of its similarity to the "I/O" acronym, which means "input/output" in computing terms.
Among ".com" or ".net" domains, it was hard to find something that matched a startup's name. That's why the harmony of "AI.IO." was liked. It sounds pleasantly clear and attractive.
This domain distinguishes companies and emphasizes the technological component of the brand. It has become synonymous with tech-savvy and innovative businesses, making it a favorable choice for companies operating in the technology, software development, and online services sectors.
Alex Uspenskyi, Founder and CTO, Elai
3. Acts as a strategic rebranding move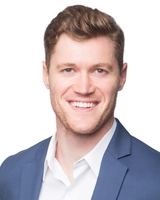 Our journey from Cryptotrader.tax to CoinLedger.io has been quite the strategic maneuver. When we considered rebranding, our iconic .com domain, CoinLedger.com, was already occupied. However, CoinLedger.io was available, offering a perfect opportunity.
This .io domain, often associated with tech startups, added an innovative, international flavor to our identity. It is also a golden standard in the crypto community. In retrospect, it has been an instrumental element in fortifying our online presence within the complex cryptocurrency milieu.
Hence, I'd vouch for a .io domain for any emerging tech venture, given its inherent simplicity and appealing resonance within the tech industry.
David Kemmerer, Co-Founder and CEO, CoinLedger
4. Communicates commitment to modern solutions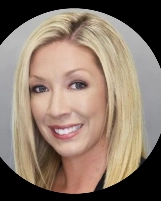 One distinct benefit we've found with our .io domain is its tech-forward impression. Being in the digital marketing space, it's crucial for us to resonate with both technologically savvy clients and those looking for modern solutions.
Our domain, MarComm.io, instantly communicates our commitment to innovation and cutting-edge digital strategies. The ".io" extension, often associated with tech startups and online platforms, aligns perfectly with our brand identity.
When we initially considered the MarComm.com domain, we realized it didn't quite hit the mark for us. It felt a bit generic and lacked the distinctive edge we wanted. Marcomm.io, on the other hand, has a ring to it that resonates with our mission and the progressive clients we serve.
Michelle Burson, President and Co-Founder, MarComm
5. Provides a more available, affordable option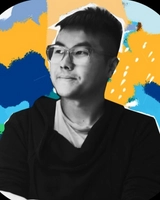 As a tech startup, we've had many discussions on choosing between a .com and .io domain, and eventually chose to go with the former. However, there are several benefits to the .io domain, including a lower price, better availability, and a stronger association with the tech world.
All things considered, the principal argument is that .com domains are more difficult to register, and .io domains offer a fair, cheaper alternative that's more accessible, losing none of the standard features.
John Xie, Co-Founder and CEO, Taskade
6. Resonates with tech enthusiasts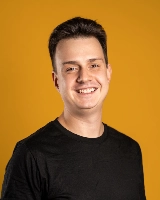 The decision to use a .io domain for our business was a no-brainer. Why? When we were laying the foundations for our open-source developer tool with a global footprint, we knew we needed a domain that resonated with our target audience. We needed a domain that spoke the language of tech enthusiasts and software developers worldwide.
In the realm of software developer-focused products like ours, the .io domain has evolved into an industry standard. When choosing our domain over two years ago, we noticed that many innovative software projects we admired, like Sentry, were using the .io domain. It's a marker of the tech-savvy, cutting-edge nature of our field.
Having a .io domain isn't just about having a web address. It's about saying, "We're here, and we're all in on the tech and open-source revolution!"
Jan Cizmar, CEO and Founder, Tolgee
7. Allows domain hacking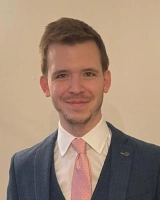 With .io domains, you can be more creative and make remarkable sites that are great for branding. This is called domain hacking. Domain hacking is a method in which you combine two words to construct a phrase or imply a meaning.
For example, if your business is called Vivio, your domain name could be http://viv.io. There are numerous methods to capitalize on this, such as combining .io to create unique domain names like mustach.io, portfol.io, scenar.io, and so on.
Jonathan Merry, Founder, Moneyzine