Being a part-time web designer is a great "side hustle," which Merriam-Webster defines as "work performed for income supplementary to one's primary job." If you are looking for a way to keep working on creative projects outside of normal work hours, making money building websites is the perfect side hustle.
Make money building websites with a web design side hustle
Building websites as a side hustle is one of the most common side hustles nowadays due to the flexibility and sense of control that comes from it. A web design side hustle allows you start up with very little to no upfront costs, work at your own pace, and gives you the power to make it as large or small as your lifestyle allows.
We've put together a short guide on how to build a website, check it out to get an idea on how the process works.
Let's dig deeper into some of the key benefits of making money building websites as a side hustle.
Easy to start, easy to grow
When you think of starting a small business, the overhead and upfront costs can be intimidating and deter you from starting your project. The great thing about building websites as a side hustle is that you can expect to have very little to no upfront or overhead costs.
At bare minimum, a working computer and high-speed internet connection will be the two main requirements you will need to get started. Depending on the services you plan to offer, you might also need software to help you design, build, and code websites. Most tools, however, are low-cost and offer a monthly subscription program that allows you to make a small investment while you build up your list of clients.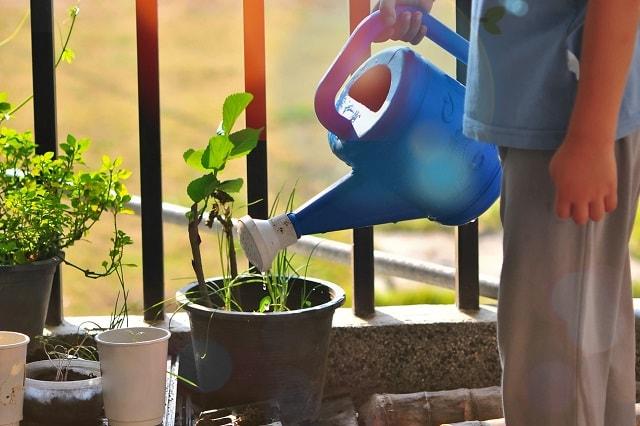 As you get more work and the income stream from your side hustle becomes more consistent, you can invest further into things like additional monitors, a comfortable desk chair, invoicing software, and other more professional and advanced tools that allow you to make your work more efficient.
In addition to the low startup fees for a web design side hustle, marketing costs can also be relatively low when compared to other businesses. Many freelance websites like UpWork allow you to bid on project at no cost, and as you grow your list of clients, you'll find that word of mouth will become your best source for new clients.
Work at your own pace
Most web designers & developers find that their side hustle allows them to work on their own time and at their own pace without having to be micromanaged. In general, the clients you will work with as a web designer won't establish working hours for you, as long as their projects are completed within a timely manner.
This might require you to build trust with your clients at first and of course, ensure that you are responding to client emails and other correspondence within a reasonable timeframe. However, once you've established trust, you're free to work on your own schedule.
Tip to establish trust: Under-promise and over-deliver
A general rule of thumb is to give your clients a timeline that won't leave you rushing and working late hours to complete the project within the promised deadline.
Instead, provide a timeline that is slightly longer than what you truly expect the project will require.
The will give you enough of a time buffer in case you are not able to work certain days or if you run into any issues that delay the project. Most of the time, your projects will be completed long before the quoted timeframe and will make your clients happy for completing tasks before the projected deadline.
Choose how you get paid
Another great benefit of having a web design side hustle is the flexibility to decide how your clients pay you. Depending on your goals and type of work, you can choose to bill your clients by the hour or charge a fixed amount for an entire project.
Billing by the hour is great because it ensures that you are paid for all of your extra time invested into a project; however, it can also be tricky to find the "sweet spot" for your hourly rate. Clients will shop around and most likely choose a web designer that has low pricing, so it will be up to you to ensure your clients find value in the hourly rate you are charging so that you do not undersell your services.
Additionally, clients with large projects might need a lower hourly rate, while clients with smaller and one-off projects should be charged at a higher hourly rate.
Charging a fixed rate for a project is great if you know the full details of a project. You should not charge a fixed rate if you have never completed a similar project, or if the client does not specify clear and specific goals or requirements. It is never fun to charge a fixed rate for a project that ends up requiring double the work than you had originally anticipated.
Go big or keep it small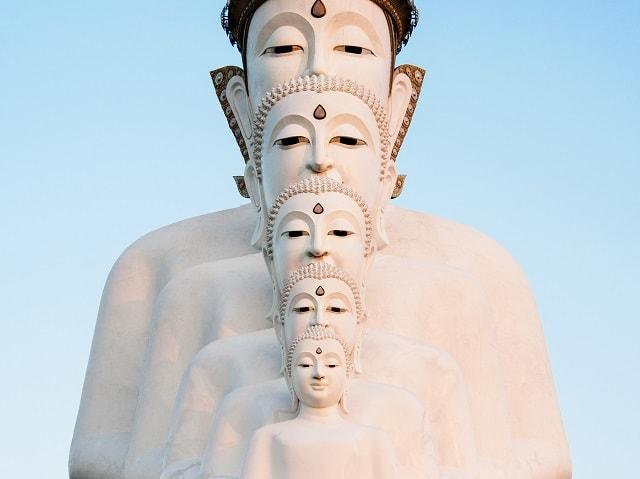 Unlike a full-time job where you have no control over your workload, making money by building websites on the side puts you in control of the number of projects you decide to take on. If you are a busy person who only needs some extra cash here and there, keeping the amount of simultaneous projects you are working on small will work great. If you decide you can use more money and can take on a little more responsibility, you can accept more projects and even outsource some of the work if it becomes too heavy.
Remember that you do not necessarily need multiple clients to have more work.
One large client can potentially provide you the amount of work that three small clients would. It just depends on how you prefer to work and how much work you're willing to take on.
Pro tip: If you're just starting out, try taking on small projects first. This will let you see how much time you can truly afford to dedicate to your side hustle.
The key is to pace yourself from the start so that you do not lose control of your projects. Starting with small and manageable projects will help you identify pain points that could arise from larger projects, and even help you build client relationship skills. Starting small will also help you build your portfolio and validate your business.
Keep the money coming with add-ons and selling extra services
A large benefit of having a web design side hustle is that you can sell various services to your clients. As long as you have the skills, it's easy to capitalize on your many talents. Many web designers also know how to:
Being the go-to web professional allows you to cross-sell most of these services that your clients are already looking for.
Some examples of add-ons and extra services you could build into your side hustle are:
SEO optimization for the web design you just completed
Ongoing monthly blogging
Social media profile setup and content creation
Business cards and flyers (design and print)
Ongoing monthly retainer that includes a set amount of website maintenance hours
Pay-Per-Click campaign setup and management
Get creative and don't be scared to try offering new products and services to your clients. Most will already enjoy the relationship they have with you and will prefer to work with someone they already know as opposed to vetting a new vendor. Offering various services will not only allow you to grow your side hustle, but will also help you identify what you truly enjoy doing most.
Ready to get started?
The most important benefit of having a web design side hustle is that you are in control of many areas. Aside from being your own boss, you have the rare opportunity to expand your creative skills and projects while you're getting paid. There are many ways to start making money building websites, and the only right way to do it is the way that you feel works best for you and your personal goals.
Check out How to use side jobs to become a freelance web professional to get started!