Are you contemplating an online side hustle? If you aren't familiar with the term, look no further than our good friends at Merriam Webster:
"Although the precise definition of this term is still in a bit of flux, it appears to be centering on 'work performed for income supplementary to one's primary job.'"
An online side hustle is pretty common in today's economy. Not only is it a way to supplement primary income, but also an opportunity to test the waters for new ideas as well.
Great idea + creative marketing + strong work ethic = side hustle!
The first thing you need to do is check out the competition. Search what you want to offer on search engines, and see what others are doing — and how many of them there are. The higher the number (most results are in the millions), the more unique you'll have to be and the harder you'll have to work — do not make the mistake of basing your online side hustle success on free search engine rankings!
Starting an online side hustle today
Any online side hustle should be based on something you are already proficient at, have a genuine passion about, or want to put the time and effort into becoming great at. The more enthusiastic you are, the better your chances for generating income. Nothing less than this approach will make a success out of something you do in addition to your full-time gig.
Here are a few online side hustles which, based on the skills or knowledge you already have and/or your desire to learn, can spell opportunity:
Authority or niche blogging
Do you have a skill set, knowledge or passion about a topic you can share and help others with? Or how about experiences that you can write about (traveling, hiking, camping, crafts, cooking)? The more focused and niche the better!
Create eBooks
Offering comprehensive helpful eBooks is another way to generate income. There are tons of great tools out there to help you with your writing skills, such as the Hemingway App. Create a well thought-out publication in PDF format and, if you are using WordPress, a plugin to facilitate those downloads. (I use Easy Digital Downloads.)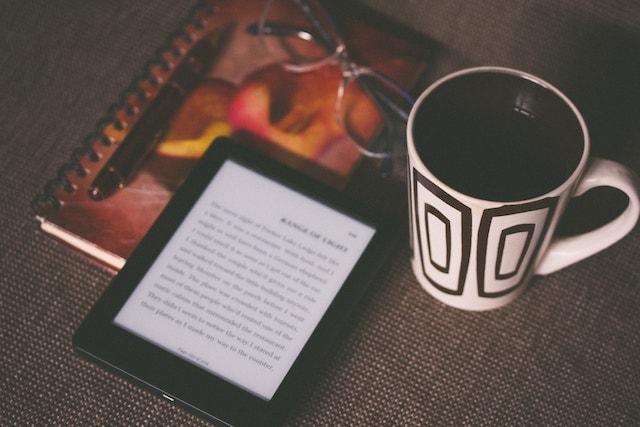 Handmade anything
Can you craft something useful, cool or unique? Is there a way to add your own spin so that your items are more exclusive and desirable than what is already out there? Create a memorable or catchy name (and domain to match). Think of a fun visual way to display your items with creative photography that shows your distinctive style.
Podcasting
If you have the gift of gab and are comfortable speaking on the fly, podcasting is the best online side hustle! Download Audicity, and then purchase a quality microphone to start. There are a bunch of WordPress podcasting plugins to choose from. (Here's a great rundown on Medium.)
Sell on Amazon, eBay or Etsy
Each marketplace is different, and some products do better on eBay than Amazon or Etsy and visa-versa. I've sold on them all, but I have always had my own website in place that I make my primary selling channel. Marketplaces take a percentage of your sales — above and beyond all the other fees. It is wise to invest in your own side-hustle website in case you choose to not use a marketplace (i.e., if they change their rules or policies), so you do not find yourself having to build your brand from scratch.
Online courses/tutoring
If you excel at a skill that many folks need to hone, tutoring or online classes can be a great way to earn additional revenue. There are plugins for that too!
Affiliate marketing
Affiliate marketing is a way to monetize your website by recommending product and services. But you need a lot of topically related content that speaks to the same market as the affiliate marketing programs being promoted. Integrating affiliate marketing into the the above side-hustle websites can also help to create some residual income. There are laws that regulate how you can promote your affiliate partnerships, so be careful.
Set up your side-hustle website checklist
To get going with your online side hustle, we need to get your side-hustle website in place! You can create your new side-hustle website on pretty much any platform. However, as I'm all about WordPress, I'll pepper in some plugin suggestions.
Choose a domain — One that matches what you are offering. Here are some tips to get you started.
Plan out your website — How many pages, categories, topics you will cover? What hosting would be the best fit? You must have a blog to share your expertise and show you are the one to do business with. With WordPress, adding eCommerce is simple with the WooCommerce plugin and the numerous add-on plugins to enhance features to meet your needs.
Sign up for a payment gateway — If you are going to accept payments through your site, you'll need a payment gateway. I use Paypal, however Stripe or Square are alternatives you can investigate.
Plan on being super active on social media — Get the word out about your online side hustle. Do your best to have the same username/handle across all platforms to help build your brand. Then, make sure your header graphics and color palette are also consistent across the board. You want customers to recognize your brand regardless of what platform they see you on.
Details, details, details — Be clear about your services, scheduling, pricing, policies, returns and payment options. The more detailed the better! Lack of important "how to do business with me" details will cut into your trust factor.
Even with your online side hustle, there are no easy set-and-forget revenue streams — you are going to have to hustle! Between your day job, you'll probably be working harder than you ever have — but for yourself!
Of course, the above is not the end-all-be-all, but I hope it helped you start thinking how you can set the groundwork for your own online side hustle. You never know … it could turn out to be your main hustle!