COVID certainly threw the world into an uproar, causing major disruptions in everything we did — the way we worked, played, ate, and shopped. Two years later, and we're still reeling from the effects. This is especially true if you're a seller still figuring out how to overcome supply chain challenges.
Not-so-fun fact: As of early April, there were more than 600,000 shipping containers waiting to be offloaded in both the Eastern and Western United States — 186,000 on the West Coast, 273,000 on the East Coast.
Shipping delays have caused many supply chain challenges for manufacturers, distributors, retailers and ecommerce stores. In January, retailers were still waiting for holiday orders to be filled, and retail stores have watched their inventory slowly dwindle with no relief in sight.
The supply chain issues mean that retailers need to start thinking about the holiday shopping season now, not over the summer.
With supply chain challenges top of mind, many large retailers started preparing for this year's holiday sales season as soon as, or even before, the 2021 season wrapped. They've been updating their enterprise resource planning software, developing new processes for buying and ecommerce, sourcing new products, and finding new and alternate suppliers for their old products.
And this year, it also makes sense for smaller retailers to plan early for the 2022 holiday shopping season.
This article will help retail and ecommerce small business owners understand and overcome current challenges with the supply chain.
We'll cover:
Let's get started.
How do supply chain issues affect small business owners?
The supply chain challenges were obvious last year when holiday orders arrived weeks late. COVID created so many problems, from manufacturing to packaging to shipping to delivery. Christmas gifts arrived in January and February, and general merchandise started arriving in March and April.
This has affected small business owners because they're not able to fulfill orders, which means they're not generating sales. It means they're giving rain checks and refunds, fielding a lot of angry customer calls, and even losing customers because of problems beyond their control.
One positive result — for consumers, that is — is that many discount retailers are snapping up the late-arriving goods and clothing as the full-price competitors are receiving their seasonal items too late to sell — winter goods are arriving during the spring selling season, and so on.
This means that even the small retailers that normally sell seasonal goods are forced to mark their newly arrived stock down. Or they have to resell it to the discount retailers at steep discounts, and might end up losing money on the deal.
Retailers rushing to refill their inventories creates another surge at the ports, which causes delays, which means the stock has to be sold at a discount, which means they rush to refill their inventories and so on and so on.
How to overcome supply chain challenges as a small business owner
While larger retailers have more buying power, they're not as agile as you are. They don't have the ability to pivot and find new ways to fill orders. They're spending the first six months of the year locating suppliers and updating their ERP software. You can make a few calls, add a few SKUs to your product line, and you're ready for anything.
Here are 10 ways to overcome the different challenges in the supply chain.
1. Find new products
Now is the time to expand your product line. Look for adjacent products to your current offerings and lock down a few suppliers, both as primary and as a backup. For example, if you sold athletic shoes, now is the time to start carrying athletic wear, socks, training gear, etc. It's also the time to find new shoe lines, ones you might not have considered in the past.
2. Find alternate suppliers
For some products, the brand isn't nearly as important as the item itself. If you sell camera equipment, one tripod is more or less the same as another, so start relationships with three or four tripod suppliers. Double and triple up on suppliers and add their inventory list to your product lineup so you can get used to how they work and they can get used to you. This still gives you enough time to replace one if they don't meet your requirements.
3. Start preparing customers for new changes
Use your email newsletter to remind your customers of last year's shopping issues and tell them how you're preparing for this year's shopping season. Offer behind-the-scenes glimpses of your operation through blog articles and videos. This might encourage shoppers to start buying early, or at least not wait until the last minute. And for those customers who waited too long, they'll hopefully understand why the products they ordered on December 21 didn't arrive on time.
4. Create special offers to encourage customers to buy early
If you think some of your products are going to sell out quickly, offer your products early — say, in October or late September. Promote sales as a way to avoid missing out on holiday gift-giving. Share messages that are along the lines of, "We expect to sell out by November, so now is the time to start thinking about your holiday shopping."
Related: How to use discounts and coupons to increase ecommerce revenue
5. Stockpile some of the products you think will be the most popular
If you know there's going to be shortages of your best-sellers later on, get your hands on as many of those items as you think you can sell. Of course, you don't want to tie up all your liquid capital in inventory, in case something happens (the products get damaged, there's a sudden glut of that item on the market, or no one wants it anymore). But don't play it safe and assume you'll get more later — later might not be until 2023.
6. Offer free shipping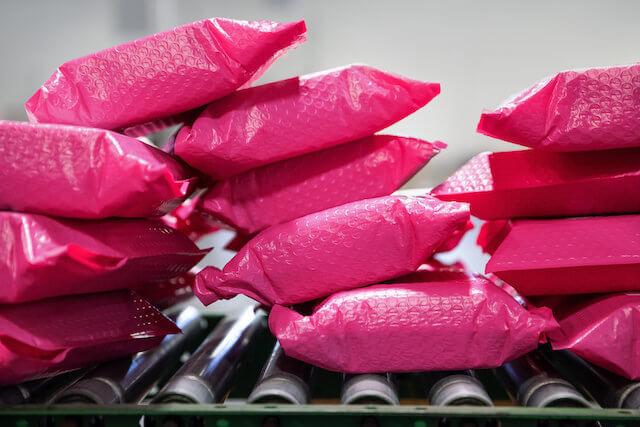 It won't make your products show up any faster, but if customers think they'll get free shipping, they'll be a lot more patient with the delays that are out of your control. Of course, you can build the shipping costs into the price. Most people even expect their online sellers to do that. But there's just something about paying $0 shipping that's irresistible to a lot of buyers.
7. Offer buy online, pick up in-store (BOPIS) options
That's when a customer can, well, order the product online and then drive to their local store to pick it up. A lot of the big box stores will offer this option — and if you have a brick-and-mortar location, consider adding it to your sales toolbox, too. If you're not sure, just be aware that nearly one in five shoppers will avoid a store that doesn't offer BOPIS options. That's 20% of your potential customer base.
8. Be prepared to give refunds
Refunds suck, especially when you know you could have prevented it. Sometimes, a customer requests a refund because they don't want an item, or it was the wrong size or color. But an awful lot of times, it's because the product didn't arrive on time. This is where having the overstock and/or offering free shipping might have made a difference. Plus, you want to communicate any shipping difficulties in advance. (See below.)
9. Watch out for chargebacks
Chargebacks are worse than refunds. Literally. If a customer issues a chargeback, you could end up paying penalties and fines to the credit card issuer that are anywhere from 100% to 400% more than the refund itself. So not only are you out the money for the original sale, you've lost as much as four times the sale through those penalties. So just give a refund when it's requested and you'll avoid the chargeback mess altogether.
10. Be ready for fraudulent orders and fraudulent chargebacks
According to Chargeback911, 81% of customers have filed a chargeback out of convenience. That is, they think it's much easier to call the bank and contest a charge than to actually do a tiny bit of investigating on their part to see that this was something they actually did order. This kind of credit card fraud isn't malicious, but it's still fraud.
The other kind of chargeback fraud — the malicious kind — is where a thief orders a product, says that it arrived broken, and they ask you for a replacement. If this happens, be sure to ask for the broken item to be returned, and send them a free shipping label. If it's really broken, they'll send it back. If they don't, then it probably wasn't broken in the first place.
How small business owners can communicate these challenges to their customers
You want to get your customers ready for the possibility that they need to start their holiday shopping early, or at least be prepared for a problem if they wait too long.
Leverage your email newsletter
One way to do that is by writing about it in your email newsletter. Every month's issue should include an article or blurb about what you're doing for the upcoming holiday season. Get your subscribers thinking about holiday shopping early, and see if you can get some people to order early. If nothing else, it means some early sales and cash flow for you, not to mention fewer headaches in December and January.
Editor's note: Check out GoDaddy's Digital Marketing Suite for all the tools you need to stay connected to your customers.
Share videos of your preparations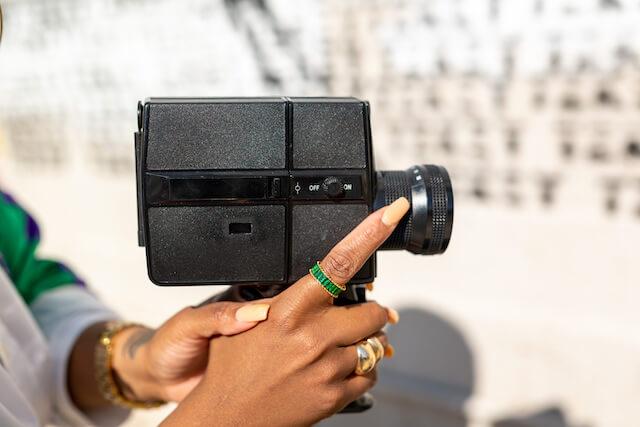 Give customers a behind-the-scenes look at your operation and show how your staff is already preparing for the holiday. Have some fun with it. Dress everyone up like elves and show them buzzing around the office to get ready. The point is to get people to think about holiday shopping a few months early.
Place flyers and special offers in shipments
When people order products now, be sure to drop a flyer in for early holiday shopping. Offer free shipping to anyone who uses a special offer code for future orders. (Make sure the code has an expiry date of, say, September 15.) Again, this gets people shopping early, or at least just doing some additional shopping to take advantage of the free shipping. Plus, you can include information about return policies in your packages.
Make sure you have clear return policies
If you allow returns, spell out how those returns are handled. Communicate that information on your website, on your shopping cart page, in your email newsletter, on shipping lists, and in any other place where you communicate with your customers. And make sure you keep records of all communication with those customers to help avoid chargebacks.
Related: Returns and refunds policy templates for online shopping sites
Conclusion and next steps
Want to know more about how to overcome supply chain challenges?
Start paying attention to what the larger competitors are doing. Read blogs from companies like the National Retail Federation.
Pay attention to the shipping news and see what the blockages and surges are doing as your products come from your regular suppliers.
Take the time now to start looking for new products and alternate suppliers.
Encourage your customers to buy early by promoting products that might sell out fast and offering discounts and free shipping.
Look at the ways to streamline your ecommerce and omnichannel experiences, so you're ready for the next big shopping season. After Valentine's Day and Mother's Day, the next one is back to school. So if you can start solving some of your supply chain issues before then, you can use the back-to-school shopping season as your testing ground.
And then you'll know you're ready for the 2022 holiday shopping season.