From March we have been working on localizing our Client Reports, making languages available in batches. So far we have 28 available languages, and we are not stopping there!
You are good with English, but your clients might not be. It's only logical to be able to send your clients a Client Report in their native language. With the localization of reports you can be sure that your clients are in the know when it comes to their websites and your work no matter where they come from.
These are the languages we have so far.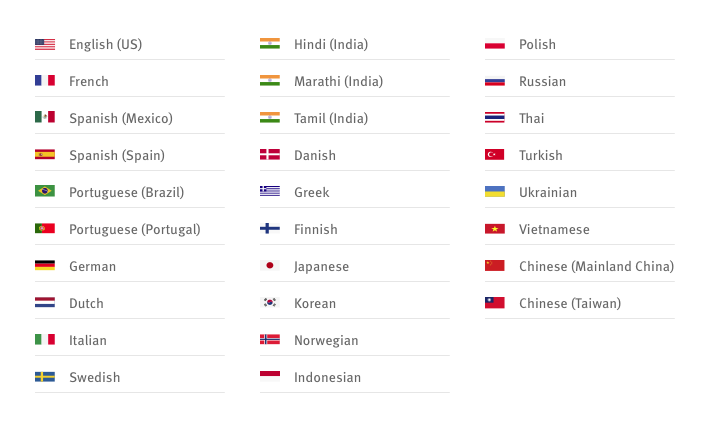 Which means that now we have covered languages spoken in most parts of the world.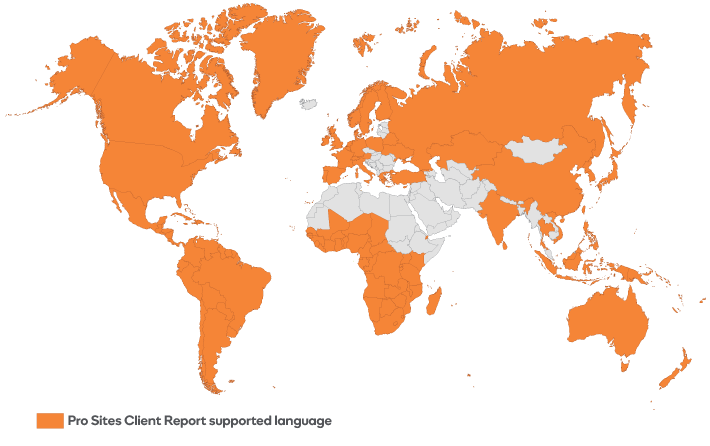 Are all languages free?
Languages don't come at any extra cost, so whatever language you choose you can send your Client Report for free, or if you chose the premium Client Reports you pay that standard fee. For now, the interface will remain in English, but you will be able to generate the PDF in the language of your choice.
Where is the Pro Site localization effort heading next?
Our idea is to create a fully localized experience for our Pros, so that Pros from all over the world can use Pro Sites in their native language. We are aiming to create an international dashboard, but we are doing it in stages. First we are working on Client Reports, then we will localize the interface itself.
This means you can expect dashboard localization in the future. It's important for us, to make sure that all of our users can use their dashboard in their preferred language.
Tell us what languages you want to see next
If you have a language preference and want to see your language in the next batch of translations, tell us. Head over to the Community Forum and share your ideas with us.