WooCommerce is one of the best eCommerce plugins for WordPress sites. But like your website, your storefront needs to be accessible to search engines and that means taking the time to optimize each page and product. Without optimizing your store, you risk missing out on sales at best and getting outranked by the competition at worst. This WooCommerce SEO guide is designed to help you get your store noticed by search engines and customers alike.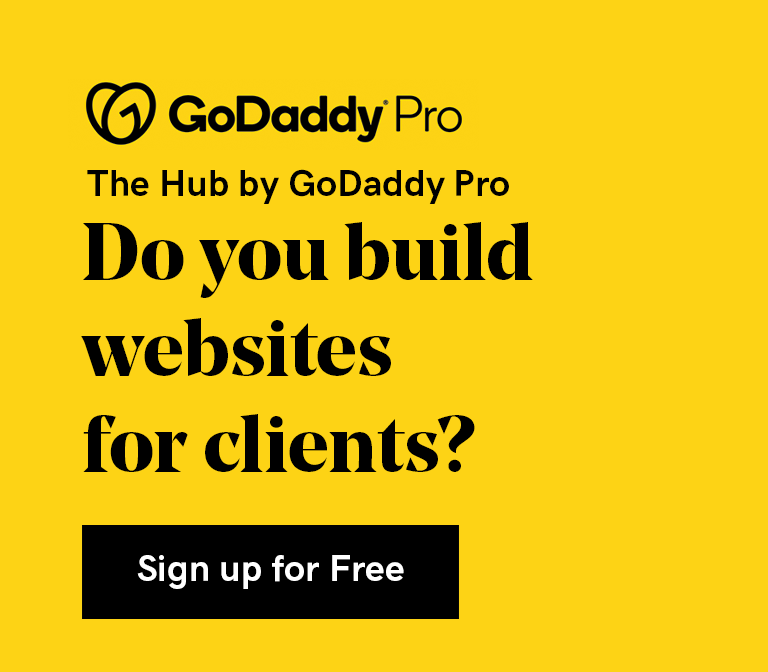 Is WooCommerce SEO friendly?
WooCommerce is SEO-friendly. Because WooCommerce is a plugin within WordPress, it's SEO-friendly right out of the box. That means it helps make it easier for you to optimize your store and make it easy for search engines to locate your products and direct customers to your site.
WordPress itself makes it easy to optimize your site from the beginning. And because WooCommerce is a plugin that operates within the WordPress system, it uses the same tools to help optimize:
Images

Metadata

Descriptions

Navigation structure

Internal link structure

Product descriptions

And more
We'll go over exactly how to optimize those features later, but for now, all you need to know is that WooCommerce and SEO go together like cookies and milk. WooCommerce makes your WordPress store easier to set up and more user-friendly and the tools native to WordPress make optimizing the store fast and simple. Learn more about how to use WooCommerce to enhance your site and its SEO strategy.
Connect with other WooCommerce users to learn additional tips and tricks with GoDaddy Pro
Whether you're first starting out with WooCommerce SEO or you're a pro, it's always helpful to bounce ideas off of other professionals in your industry. With the GoDaddy Pro community, you'll find it easy to network with other web designers and developers. They'll be able to help you troubleshoot issues and identify creative solutions to help your store perform better. Further, the community routinely hosts events and webinars to help you learn even more about how to do SEO for WooCommerce so you can stay up to date on any changes.
A 10-step WooCommerce SEO guide
SEO can be incredibly technical but that doesn't mean it has to be difficult. WordPress and, by extension, WooCommerce try to make implementing modern SEO practices easy. This WooCommerce SEO guide will help you get your stores optimized quickly so you can focus on helping clients and make more sales.
Always conduct keyword research first
Keyword research is the foundation of any solid WooCommerce SEO strategy. The right keywords can make it easier for customers to find your site and increase the likelihood that search engines will direct them to the best products in your store. And as you start looking for keywords, you'll see what people are actually searching for, which businesses are ranking for specific terms and be better able to make informed decisions about your SEO strategy based on the results.
So, how do you start doing keyword research? There are tons of tools that will help you find the best keywords for your store. Better yet, there are both free and paid programs at your disposal.

The free tools:
Google Trends

Google Search Console

Google Search Suggestions

Amazon Search suggestions
The paid tools:
Start your search with broad terms like your company's niche or product categories. Then, look at what your competitors are using to rank online. Use those results to guide your selection and see what keywords make the most sense with what products you're selling on your website. Remember, keyword research is never done. It's important to keep testing and iterating to see what keywords resonate with your audience most.
Optimize your product categories, titles, descriptions, and image alt text
When customers search for a product online, the search engine crawls indexed versions of previously-crawled sites in order to find sites to rank among the top. While the search engine is on its crawl, it finds options with product categories, titles, descriptions and images that fit the search parameters. You can optimize all of these aspects of your WooCommerce store to make your pages and products more visible to search engines using the keywords you found during your keyword research.
That said, only use keywords where they fit naturally. The last thing you want to do is force a keyword or use too many, too often. Search engines will penalize you for keyword stuffing (using more keywords than absolutely necessary) in any piece of content on your website. Here's what you need to do to get each category set up the right way.
Product categories
Think of your product categories as an organizational tool. They help break your products down into more manageable and searchable selections. Your customers will be able to narrow their search on your site to the categories they're most interested in. These categories should be general. For example, if you sell clothes, create categories by clothing type, like t-shirts, button-downs and outerwear. If you sell home goods, divide up the categories by room or function. You can use competitors' websites for guidance if you feel stuck.
Keep in mind that your category landing pages are likely to appear in search engine results pages more often than individual products, and that categories are also going to be linked to in your navigation. This is why it's important to be sure that your categories make sense to customers. You can always test this out by having a friend go to the homepage of your website and ask them to navigate to a product they'd like to buy. How easy is it for them to find what they're looking for?
To update your product categories in WooCommerce:
Go to the Products > Categories screen.

From there, follow the prompts to either create or update a product category.
Warning: If you "update" a category, this may create a new URL and your old product category URL will create a 404 error (a.k.a a broken link), which results in a bad user experience. This is where 301 redirects come in handy, which we'll get into further below.
Product titles
Your product titles tell customers what they're looking at, which means that they should be more specific than your product categories. When it comes to creating product titles, keyword optimization is also important. Always prioritize showing what the product is, and optimize your product title for keywords that make the most sense for your intended audience. As mentioned in the keyword research section, it's important not to keyword stuff or make them super long.
To update your product titles in WooCommerce:
Go to Products on your Dashboard menu.

Select the product you want to edit.

Scroll down to the Display Options section.

Input your new title in the Title box.

Click Save Changes.

Scroll to the top of the page and click Update or Publish.
Product descriptions
A good product description can convince people to buy your products. Write unique descriptions for each of your products, even if they're similar. Get creative in writing these descriptions as long as you're still explaining the features and benefits of the products themselves. Try to include keywords naturally. Search engines view your descriptions as unique content and optimizing those descriptions with keywords will help you to rank higher on search engine results pages (SERPs).
To update your product descriptions in WooCommerce:
Go to Products on your Dashboard menu and search for the product you want to edit.

Click Edit and the Text tab.

From there, simply change the product description in the text box.
Image alt text
Image alt text not only can make it easier for web crawlers to parse images and provide them with a description of imagery that is aligned with your product offerings, but alt text can also make your site more accessible to visually impaired customers. Alt image text allows descriptive words to be read aloud to users with visual impairment, thanks to assistive software. Making your site compliant with standards that keep visually impaired users in mind is just one more reason why you should create text-based descriptions of each image you post. If you can, incorporate relevant keywords into those descriptions. If the image doesn't load, the alt text will tell customers what they're supposed to be looking at.
To add alt text to images in WooCommerce:
Go to Media on your Dashboard menu.

Select your image and the Edit Image screen will appear.

Add your alt text in the Alternative Text textbox.
Avoid duplicative content
One of the most important WooCommerce SEO best practices that you'll want to implement immediately is avoiding duplicate content. So, what is duplicate content? It's content that appears in more than one place on your website. While it seems harmless enough, especially if you're just repurposing descriptions you've already written, it can dramatically hurt your site's SEO. Why? Because Google and other search engines like to see unique content. If they track duplicated blurbs across your site, those blurbs won't count as unique content and any keywords included in them won't impact your site's performance.
Duplicate content can appear in places like:
Product descriptions

Categories

Page filters

Product titles
Unfortunately, duplicate content issues can happen even when you're careful to avoid it. WordPress and WooCommerce know this and have created a few simple workarounds to help you deal with duplicate content without having to remove it from the site entirely. These include:
Redirects:

301 redirects allow your site to automatically send visitors from one page on your website to another. This effectively lets you redirect traffic from an older, "retired" URL and permanently redirect users to a new URL that meets their search needs. Users won't be able to see the page you direct them away from.
Redirects are also ideal for HTTP and HTTPS duplicates, allowing the site to automatically direct users to the secure page.
Noindex tags:

Noindex tags ( <meta name="robots" content="noindex"> ) are a type of HTML code that you can enter into a page's code structure. The tags tell search engines not to crawl or index those pages for search engine performance. This means duplicative content won't get flagged and the site's rankings won't suffer. These tags are best for pages that are already not seeing significant traffic.

Canonical tags:

Canonical tags (<link rel="canonical" href="[insert link]" /> ) allow you to prioritize specific pages for search engines, indicating which ones should take priority and which can largely be dismissed by bots scanning the page for keywords and content. Canonical tags can be a bit tricky, however. If Google thinks you're using them incorrectly, they will ignore canonical tags.

Setting up a manual canonical tag can come in handy if you have multiple pages for the same product offered in a variety of colors, but don't want them to be mistaken for duplicate content.
Creating unique content is key when trying to implement a solid WooCommerce SEO strategy. If you have duplicate content, these methods will make it easier for you to avoid getting flagged by search engines and will keep your content from hurting your SEO goals.
Pick the best SEO plugins for WooCommerce
Though WooCommerce is technically a WordPress plugin, there are a few additional SEO-specific plugins that you can install to further boost performance and make sure your store is on the right track. Even better, these plugins can help you improve SEO on the rest of your website at the same time.
Rank Math
Rank Math takes a lot of the guesswork out of on-page and technical SEO by running analysis with the push of a button and giving you the ability to spot errors and identify ways to improve quickly. You're able to control Google listings for your site, integrate settings from other SEO plugins and view performance for your overall site and individual pages. Its easy-to-use tracking feature lets you view click-through rates, conversion rates and other essential data with the push of a button.
All in One SEO (AIOSEO)
AIOSEO gives you access to the tools you need to optimize your site for different search engines, analyze the current performance of specific pages within your WooCommerce store as well as the website as a whole and optimize individual product pages quickly. The system is purpose-built with WooCommerce in mind but because it integrates with the rest of your website seamlessly, you'll get a whole-site tool that will make boosting performance easier.
Yoast
Yoast is one of the most popular and commonly used SEO plugins out there. It scans your site for readability, keywords, inbound and outbound links and gives you ideas for how you can improve on each page. The plugin is the more limited of the three options, but it's especially useful for businesses that run a content-heavy WordPress site with WooCommerce stores as a part of the package.
WP Smush.it
WP Smush.it is a helpful SEO plugin for stores with a lot of product images. With the solution, you can automatically compress and optimize all of the images on your site. The end result is a faster website and better SEO performance.
Ultimately, the best plugin for WooCommerce SEO is the one that you're most comfortable using. Download each one and see which you like best and which offers the types of features and insights that you'll be able to use most.
Editor's note: Need some help? Let the experts at GoDaddy SEO Services guide your SEO strategy and optimize your site so it gets the attention it deserves. Contact GoDaddy today to see how you can work less and rank higher.
Simplify site navigation
If you've ever visited a retail store that was overly crowded or disorganized, you can understand the importance of giving customers easy access to the products they're looking for. Though WooCommerce stores are virtual, they still need to be easy to navigate. Simple, straightforward navigation with intuitive menus and product screens encourage people to spend more time on your site. The more time customers spend looking at products, the better the site will rank.
Put yourself in the customers' shoes as you design menus and navigation pathways and don't hesitate to ask others for feedback. You can rely on the GoDaddy Pro community for advice if you're not sure about a layout.
Keep your URLs short
Optimizing your WooCommerce URLs is key if you want to improve SEO performance. Long, complicated URLs can actually confuse Google and other search engines, thereby hurting the results of your on-page SEO efforts.
Try to keep URLs shorter and use keywords where you can, focusing on readability. You can do this in the WordPress dashboard: Just head to the Settings menu in the dashboard and click on Permalinks. From there, you'll be able to customize your link configuration and ensure that you're using relevant keywords for each product.
A good example of an optimized URL is something like:
http://www.sample.com/electronics/home-theater/speakers.
Enable breadcrumbs
Breadcrumbs make it easier for customers to figure out where they are on the site at any given time. Think of them as an easy-to-follow trail that allows users to navigate back to other sections or to view more products with just one click. WooCommerce allows and encourages the use of breadcrumbs, but you'll need to enable them before they can start making a difference in the user experience.
Some of the plugins you may already be using handle breadcrumbs. WooCommerce has some basic breadcrumb functionality, but using the Yoast WooCommerce SEO plugin can give you the opportunity to more specifically tailor your breadcrumbs configuration. Once the plugin is installed, you'll need to be sure it's enabled. Head to the settings on your dashboard, then select SEO from the left-hand navigation pane. From there, you'll select Search Appearance and click on the Breadcrumbs tab. Once you're there, you can toggle the Breadcrumbs switch on.Once enabled, you'll be able to customize the display names and formats and determine positioning for the breadcrumb sequences. As an added bonus, breadcrumbs will make it easier for search engines to navigate the site and determine the layout, thereby enhancing your SEO strategy.
Secure your site
Site security is a huge deal for online stores. You're processing customers' sensitive information and need to make sure they stay safe throughout the buying process. Make sure you're using security certificates for all of your web pages (SSL, secure socket layers, sometimes referred to as enabling HTTPS), but especially the WooCommerce store. Keep plugins, especially WooCommerce plugins updated at all times. This will keep customers safer as they enter payment information. It's also a good idea to upgrade the username and password for your main administrative login. Use a unique and complex password that hackers won't be able to guess easily so you can keep the business's information safer, longer.
Ensure mobile friendliness
Believe it or not, many customers don't shop from their computer. Instead, they'll be using a smartphone or tablet. Mobile purchases account for over 67% of all online sales.That means you need to make the site optimized for both desktop and mobile devices if you want to get the most impact from your WooCommerce SEO strategy.
Even the best website can drive customers away if it's not easy to use on a mobile device. Most WordPress sites make optimizing everything for mobile devices simple. Just preview each page in different formats and make sure they display the way you want them to. You can always make changes in the front-end editor to improve the user experience.
Gather data to see what content is getting customers and what isn't
Trends change and the best way to make sure you're following the right WooCommerce SEO tips is to review the site's performance. Use a free data collection tool like Google Analytics or Google Search Console to monitor rankings, traffic, conversions, bounce rates and click through rates. Once you have that data, review it in detail and see what's working to boost the store's performance and improve customer interactions each time they visit the site. Pay attention to parts of the store that aren't performing the way you want them to and start using the data to find ways to improve that performance in the long run.
Put these WooCommerce SEO tips to the test
Using WooCommerce is a great way to incorporate a user-friendly storefront into any WordPress site. As long as you use this WooCommerce SEO guide, you'll be able to set the storefront up for success and improve your search engine rankings over time.
That said, even the best SEO strategy for WooCommerce won't make running your storefront and keeping your WordPress site up to date simple. With The Hub by GoDaddy Pro, you'll be able to manage multiple websites at once, have access to additional SEO resources to help you stay on top of the latest trends and give you a network of other web designers and developers to bounce ideas off of. Sign up today and start taking control of your business.