10 trending marketing ideas to try in 2019
Is it just me, or is 2018 the fastest year yet? This year was a big one for the world of marketing with countless social media algorithm changes, the Facebook privacy scandal, and more newsworthy stories changing the way we market. Now it's time to set our eyes on a new year. It's the perfect time to begin brainstorming your marketing goals and learning about trending marketing ideas you can try out.
With a proper timeline and few months head start, you can start 2019 off with a powerful marketing strategy ready to go.
So what's trending and what's up next for marketing?
Related: 7 massive changes in 2018 set the stage for the future of marketing
10 trending marketing tactics to add to your strategic arsenal in 2019
Here are 10 trending marketing ideas to consider playing out next year and how to make them happen.
Storytelling.

Chatbots.

eCommerce.

Video ads.

Live streaming.

Influencer marketing.

Perfecting your social media.

YouTube podcasts.

Online courses.

Personal interactions.
While these aren't the only trending marketing strategies you should be thinking about in 2019, they're definitely the ones that will give you the most bang for your buck.
1. Storytelling
First and foremost, I want to talk about storytelling because this theme should be a part of every strategy and channel in your quiver. Content marketing has been gaining popularity the past couple of years and is still on the rise. It's great for educational purposes and positioning yourself as an industry or community expert. Storytelling, however, is the more intimate, emotional form of content marketing.
In 2019, focus on telling your story and let your walls down a bit in your messaging.
As you're brainstorming new marketing campaigns, try instead to tell the story of how you got started, promote your mission, and share the "why" behind your business. It's vital to have a business story because people can relate to you and these stories create an emotional response.
The idea of storytelling and creating genuine content builds trust with your audience and before you know it, they'll be emotionally invested too.
How to make storytelling happen in 2019
Film a video of your founder sharing their story.
Go behind the scenes of your business.
Share the process behind how something is made.
Introduce your employees or loyal customers.
Related: How to tell your story on your website 
2. Chatbots
Did you notice how many websites suddenly have pop-ups with automated "How can we help you?" greetings? Well, those are chatbots and they're taking over the internet. People are accustomed to immediate responses and instant gratification and chatbots are the simple way to make that happen.
Thankfully, there are many affordable chatbot services for all sorts of different types of businesses that you can install on your website. A great way to get your feet wet with chatbots is to try out a Facebook chatbot.
How to make chatbots happen in 2019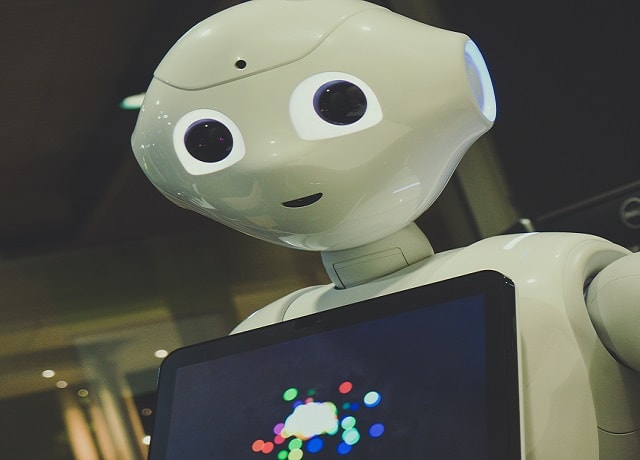 3. eCommerce
If your website doesn't have the ability to transact online, 2019 is your year to make it happen. Whether you sell products or services, giving customers the option to browse and buy online is becoming more of the norm than a convenience.
Ecommerce is a powerful sales tool because it allows people to react immediately.
It also enables you to leverage online reviews, a huge sales driver. You can offer incentives like coupons or promo codes to track the success of marketing campaigns, too.
How to make eCommerce happen for 2019
GoDaddy makes it easy to start selling online with GoCentral eCommerce websites
If you have a WordPress website, add WooCommerce to start selling on your site.
Related: How to sell stuff online — A comprehensive guide for eCommerce success
4. Video ads
One marketing trend that heated up in 2018 and is becoming more important than ever is a focus on content type, especially as we move to a mobile-first world and people are consuming so much video content.
Facebook, Instagram and Twitter are prioritizing video content over other forms of posts.
That means a video will rank higher and be shown to more people than say a photo or normal status update. Video ads are becoming increasingly popular and many marketing strategies are beginning to adopt them. These ads can be short, less than 10 seconds, and simply need to convey one major message.
For example, share an upcoming sale, countdown to a major event, or make an announcement. Thankfully, there are many video ad platforms that are free or reasonable online.
How to make video ads work for your business in 2019
Film your own short video ad or use Boomerang on your Instagram app.
Add a caption to a GIF with an app like GIPHY.
Test a few different video ads to find one that sparks the most interactions (likes, comments, shares) then run an ad campaign with this winning version.
Related: 9 types of video content to help you move customers through the sales funnel
5. Live streaming
Instagram Stories were so 2018. Instagram TV, or IGTV, is what's coming up next! Similar to live television, Instagram TV is live streaming. It's a way to host live episodes or stream video in real time bringing the same excitement that live television or news does.
It can be quirky, unscripted, and give you complete freedom to be as authentic as possible.
Think about IGTV like a webinar. People login to see you but can drop off at any time, so it's important to keep things moving and exciting. Give your audience a real look behind the curtain and try incorporating live videos into your marketing strategy next year.
How to make live streaming a core part of your 2019 marketing strategy
Dedicate a specific day and time each week to go "live" on Instagram.
Promote your IGTV a few days leading up to the stream with countdowns.
Watch your favorite brands and companies' IGTV channels for inspiration.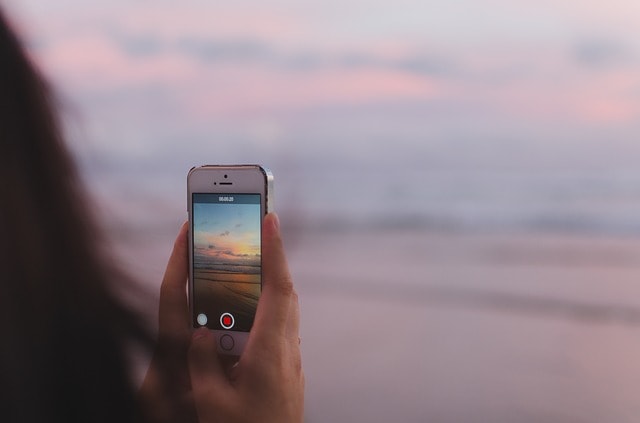 6. Influencer marketing
The rise of influencer marketing is growing as social media becomes more popular. Don't be intimidated as an "influencer" isn't always a celebrity with millions of followers.
An influencer is technically anyone who has established credibility within an industry and can have as little as 1,000+ followers.
Search for local influencers within your community with less than 10,000 followers. Why? Typically their engagement (how much 1×1 interactions they deliver to their followers) is much higher. This means their posts will be more direct and niche to your potential customers, not to the masses.
How to make influencers do your selling for you in 2019
Create a referral program to reward your most loyal customers.
Design a brand ambassador program and ask people to join for a lifetime discount or other incentive in exchange for posting about your brand.
Simply message influencers on Instagram and offer free products/services in exchange for posts.
Related: How to work with brand influencers when you don't have a budget
7. Perfecting your social media
It's time to be honest with yourself. How good is your social media presence, really? 2019 is the year to perfect your social media profiles and posting schedule. So what's "good?" Well, the easiest way to audit your own presence is to see how much engagement you're creating.
Do you inspire meaningful conversations online?
Are your followers commenting on posts and sharing it with others?
Are you replying back to every effort and promoting these interactions?
If the answer is yes, you're crushing it! If the answer is no, it's time to rethink your social strategy and start producing content that does.
How to perfect your social media for 2019
Implement A/B testing to see which posts outperform others.
Survey your audience to ask what they like (or don't!) and what they want to see more of.
Schedule your posts at optimal times using products like Yala that analyzes your unique followers.
Editor's note: Need a bit of help managing your business's social media presence? Check out GoDaddy Social to enlist the help of experts who can help turn an online interaction into a lifelong customer.
8. YouTube podcasts
Everyone's heard of podcasts, but have you considered broadcasting yours on YouTube?
Niche communities are thriving with YouTube channel podcasts offering great, fresh content for their viewers.
Podcasts are time-consuming and can be expensive if you're using proper audio equipment. If you're invested and producing your own podcast, take it to the next level in 2019 and begin filming your episodes! Not only will you double the content you're producing with both an audio tape and video version, but you're offering a new behind-the-scenes look that will engage people further into your brand.
How to get up-and-running with YouTube podcasts for 2019
Find some podcasters in your industry and follow them for inspiration. For example, the Grocery Girls who flourish in the knitting community or Mic the Vegan who takes a fresh look on veganism.
Turn your podcast audio file into video with still imagery or company branding and publish it to YouTube.
Set up a camera on a tripod and film the recording session.
Related: How to start a podcast with WordPress
9. Online courses
A large reason that people follow influencers, bloggers or companies is because of their expertise on a subject. If they're producing educational and actionable content that helps your life or business, you won't only follow them but you'll adhere to their recommendations and trust their opinions.
One way to gain this trust and respect from your audience is to do the same.
What better way is there to position yourself as an expert than teaching? There are countless online schools or courses that accept guest instructors. Try pitching some fun course ideas pertaining to your business online and not only will you increase brand awareness, but you'll really look like a pro in your community.
How to become an online expert in 2019
Check out websites like Skillshare, Udemy or Teachable that are accepting new courses.
Film your own course series and publish it to your YouTube channel.
Teach mini-courses or share tips via Instagram Stories or IGTV.
Related: 5 things to ask before teaching online courses
10. Personal interactions
The last, but certainly not the least, trending marketing strategy for 2019 is to incorporate more one-on-one interactions.
As helpfulness is being automated and technology is streamlining many processes, speaking to your customer like a human being is going to be more important than ever.
These technological advances are coming at the expense of real relationships, so to help clients stay longer and know you better, you'll have to go above and beyond to maintain this relationship.
How to make personal selling happen in 2019
Add personal touches wherever possible on emails, receipts, etc.
Never miss an opportunity to thank your customer.
Tag people in your social media posts or photos to make them feel involved.
Offer a one-on-one free checkup appointment or service or a personalized gift.
Related: Start-to-finish eStore customer service tips
Explore the possibilities
These are just 10 trending ways to update your marketing strategy for 2019 but each idea is filled with infinite possibilities. There are no rules to marketing and inevitably, you know your customers best. Ask them what they want and produce more of it. Start small and begin with a few marketing goals you can accomplish in the first few months of the new year. This momentum will carry you through and in no time, you, and your customers, will fall in love with your new marketing tactics!