12 Valentine's Day marketing ideas
It feels like the holiday decorations have barely been packed away and resolutions made before we start seeing promotions for the next big holiday. But Valentine's Day isn't just about flowers and chocolates anymore. It's a $20 billion holiday — ready for you to grab a piece for your business. So think of Valentine's Day marketing as the perfect opportunity to get your customers back into the thick of shopping after the daze of holiday gift-giving has worn off.
Related: How to make sure your post-holiday sales don't slump
Valentine's Day marketing by the numbers
If you feel like you've exhausted your creativity with the winter holidays, then take advantage of these 12 Valentine's Day marketing ideas to capture your share of this round of love-themed spending.
Start early.

Capture last-minute shoppers.

Create sharable messages.

Romantic gifts.

Best friend gifts.

Parent-child gifts.

Furry friend gifts.

Encourage self-care.

Build giftable packages.

Create unique experiences.

Create a gift guide.

Celebrate your love for your customers.
Related: Try these Valentine's Day promotions in your online shop
1. Start early
Don't wait for the week of Valentine's Day to share your special offers, especially if you sell a personalized product that takes time to create and ship. Help your customers avoid the stress of last-minute shopping by using messaging that creates sense of urgency.
Related: Now's the time to start marketing for Valentine's Day sales
2. Capture the last-minute shoppers
Invariably someone will be shopping for gifts at the last minute. You can help these procrastinators, too, by offering print-at-home gift certificates for future shopping or services, like a pedicure or massage.
3. Create shareable messages
Sometimes the person you're promoting to isn't the person who would be buying — especially for personal service providers like salons, spas and stylists. Craft Valentine's Day marketing emails ideal for forwarding to a favorite gift-giver.
Editor's note: Not sure where to start with email marketing? Check out GoDaddy Email Marketing. With just a few clicks, you'll be sending out professional marketing emails and you'll get insights on how they performed.
4. Romantic gifts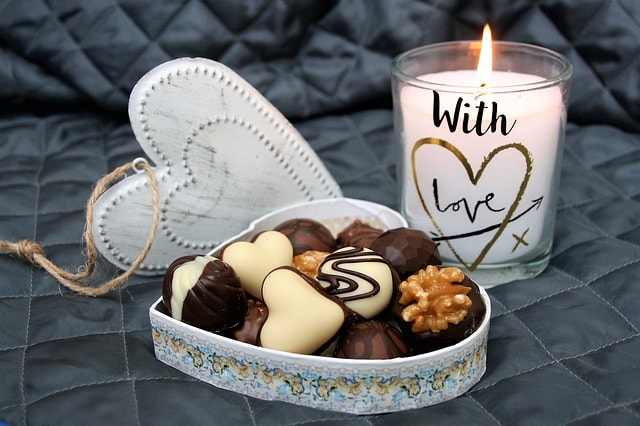 Valentine's Day is known as the realm of romantic relationships. Romantic gifts don't just have to mean flowers, candy or jewelry. Think of creative ways your product can be used to share love — like a special article of clothing, a spa day or even a piece of art.
5. Best friend gifts
There's love beyond just romantic love. There are few people that are there for us more than our best friends. Help your customers celebrate these special relationships with offers to share with friends. Consider buy-one-get-one offers that allow both the customer and the recipient to share in the gift, like two-for-one pedicures or cocktails.
6. Parent-child gifts
While there's Mother's Day in May and Father's Day in June (and arguably every day is "Kid's Day"), Valentine's Day is a special time for parents to show their love for their children, and children to show their parents how much they love each other. Valentine's Day is a sweet time to create memories for families. For restaurant owners, this could be a fun themed brunch.
7. Furry friend gifts
Why should two-legged companions be the only ones getting treats on Valentine's Day? Whether it's a special grooming offer or special Valentine's Day themed treats, pet service providers can get in on the holiday of love with offers themed toward the love we have for our furry (or not so furry) companions.
8. Encourage self-care
Sometimes the person who needs a bit of pampering the most in February is yourself. Position a few of your offers for the person who is ready to treat themselves — whether they're single or partnered up.
9. Build giftable packages
Create partnerships with other businesses to create great gift bundles, or put together your own! Put a gift certificate in a box of chocolates or the envelope that goes with flowers. Include an extra bonus when you ship a package, like coupons for complimentary products.
10. Create unique experiences
Many customers want experiences more than they want gifts. Help your customers give unique, one-of-a-kind experiences like a do-it-yourself art class, a cooking event or a partner massage course. These events don't just build your sales over the holiday sales period, they also encourage referrals when your customers talk about the amazing experience they had.
11. Create a gift guide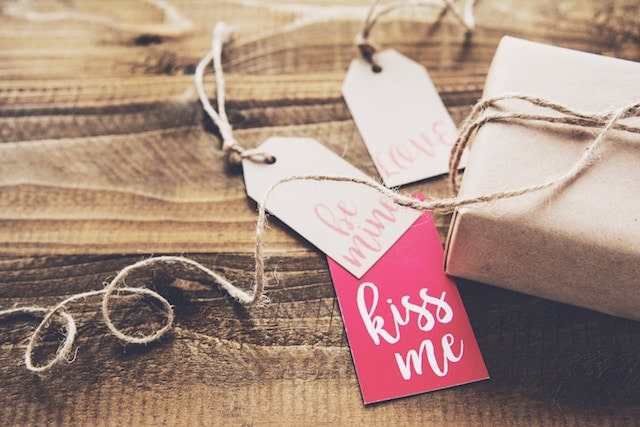 Curate some of your favorite products into a gift guide. You can use a mix of your own products and related retailers. Gift guides help your customers pick the right thing for hard-to-shop-for holidays like Valentine's Day. This is a great way to promote Valentine's Day if you're an affiliate marketer.
Related: How to start affiliate marketing on your blog
12. Celebrate your love for your customers
Not every business lends itself well to gift giving. You can also use the holiday to celebrate your appreciation for your customers.
Related: Using customer segments to build lasting relationships
Launching your Valentine's Day offers
Of course, the right idea won't go far without great execution. Once you've identified your offer, build a marketing calendar with the dates of your promotion, including start dates and end dates. Be sure to factor in shipping times, if needed.
Holidays like Valentine's Day sometimes "sneak up" on shoppers, so it doesn't hurt to include a countdown motif with the messages.
You can count down an amount of time or the quantity you have left — especially if you're offering a package or unique experience that you're selling a limited number of. Some examples include:
Only 12 days until Valentine's Day
3 Days for Ground Shipping for Valentine's Day
Only 2 Seats Left for Exclusive Wine Tasting Event
With an easy-to-use graphic design tool like Canva, you can create a full suite of promotional graphics, including images to use in your email marketing and social media ads. You can also create ads to use in remarketing or display advertising. Don't forget to use eye-catching graphics like these:
Related: How to use Canva to create branded images in less than an hour
After you've built your calendar and have your graphics and offer ready, it's time to get busy scheduling your promotions. With today's marketing tools, you can build and schedule your promotions well in advance, so you don't have an excuse to miss an opportunity to share your offer. Be sure to use a mix of email marketing and social media to share your offer and maximize your reach.
Valentine's Day isn't just for romance, roses and flowers. With the right promotions and execution, you can reward your customer loyalty, reach new customers, and indulge in a bit of chocolate yourself.
The GoDaddy product information in this article is outdated and currently under review for accuracy. For the latest up-to-date product information please visit godaddy.com