Become a party planner in 7 steps
If you're creative and organized, have a high-energy personality and love being around people, you may be the perfect party planner. A party planner is responsible for coordinating vendors, developing event themes, organizing schedules and making sure that all guests have a great time.
If that sounds like your ideal job, here are a few tips that will help you turn your dream of becoming a party planner into reality.
7 steps to a career as a party planner
Explore your passion.

Write a business plan.

Price your services .

Take care of the legal details .

Establish your credibility.

Promote yourself like a pro.

Network like it's your job.
Now let's walk you step by step through the process.
1. Start by exploring your passion
Before you start an event planning business, do some soul searching to make sure this is the right fit for you. You can start by asking yourself these questions:
Do you have the time to devote to party planning? Will your schedule allow you to work nights and weekends?
Do you have the personality to organize parties? Are you good multi-tasker? Are you able to delegate work to a team?
Do you operate well under pressure? Will you be able to handle the stressful, last-minute elements of the job?
Do you understand that it will be more work than play?
Talk to others who work in the industry. Seek out a few local event planners and ask them about their experiences. Also, get into the action yourself by volunteering or taking a gig at an event planning company. Both will give you insight and experience in the industry and help you decide if the party planner path is right for you.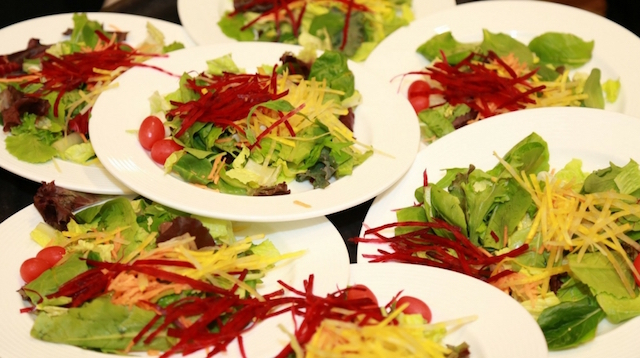 2. Don't skip the business plan
Once you're ready to commit to being a professional party planner, start by creating a business plan. Your plan will outline the structure of your business, help you set goals and projections and keep you on the right path for progress.
Writing a business plan can solidify your commitment to the business.
Use the U.S. Small Business Administration website to create a business plan that answers questions in the following categories.
Funding: Do you need funding to start? How much? How will you pay it back? How long will it take to pay back? Where will you get the funds?
Marketing research: Who is your target audience? Is there a market for event planning in your area? How large is the market? What is the best way to reach that market? What is your competition in that market?
Employees: Do you need to hire employees? How many and for what jobs? How much will you compensate your employees?
Expenses: How much will it cost to run your business? What are your fixed costs that will remain constant ? What are your variable costs that will change over time?
Income goals: How much do you need to make to break even? How much do you want to make? What do you need to do to reach your income goal?
Your business plan doesn't need to be complex and lengthy. It just needs to include a basic outline of your business concept, what you want to accomplish and how you plan to accomplish it.
3. Price your services
Completing your business plan, pitching your services and managing your finances will be much easier when you have a solid plan for how to price your offerings. Consider what will be the best pricing structure for your party planning business.
Hourly rate: The client pays for party expenses and compensates you based on hours worked (typically $50/hour).
Percentage of expenses: The client pays for the party expenses and compensates you by paying you a percentage of the expenses (typically between 15-20 percent).
Flat fee: The client pays a flat fee to you for both your services and party expenses.
Percentage of expenses + party expenses: The client pays you a percentage of the expenses (typically between 15-20 percent) and for the party expenses.
There are ways to adjust your party planner payment structure so clients pay for your services only or for both your services and event expenses.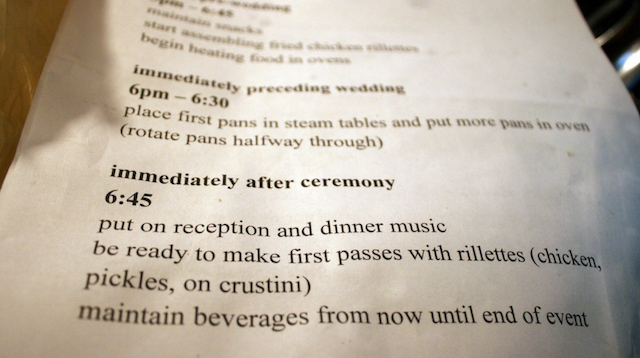 4. Take care of the legal details
When you start a small business, it's important to set up the proper legal and financial framework. Register your business as a separate business entity (many small businesses register as an LLC), file for a federal tax ID number, and set up a plan to pay business taxes at the local, state and federal level.
5. Establish your credibility as a party planner
To become a professional party planner, you may want to obtain a certification in the industry. While certifications are not required to be an event planner, having credentials from one of the following organizations may help you showcase your professionalism to clients.
You may also want to explore getting a certification from a local college or university.
6. Promote yourself like a pro
As you begin to promote your business, create a marketing plan and online reputation that shows off your professionalism, reliability and trustworthiness.
Logo: Begin with a branded graphic that includes your business name. Hire a designer or create a simple wordmark logo that uses one to two brand colors and fonts.
Website: Create a website that includes an About page, contact form and list of services. Also, include photos of past events and referrals from former clients if you have them.
Business cards. Get business cards and carry them with you everywhere you go. You never know where you might meet your next client.
Social media. Create social media profiles for your business and promote your services through platforms like Pinterest, Instagram and Facebook. These networks have audiences who are likely to be interested in event planning and decorating.
[advertisement id="25749″]
These marketing essentials will give you a springboard to launch more in-depth and strategic marketing efforts as you grow your business.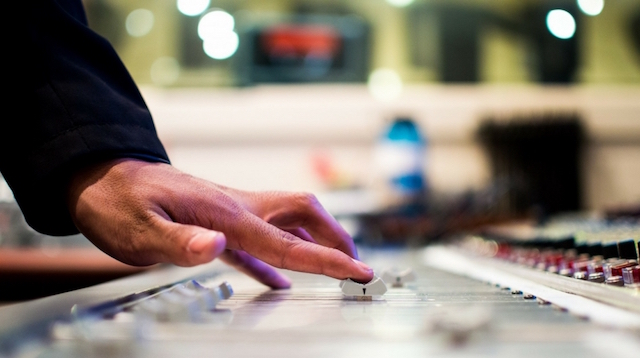 7. Network like it's your job (because it kind of is)
Get out in your community, meet people and network to find jobs when you are new to party planning.
Form relationships with vendors who may be likely to recommend you or hire you for their projects and events.
Volunteer at other events to meet people in the industry and potential clients.
Join social groups that include your target market.
With these tips, you can and will build a strong event planning business. You'll have the experience, business framework, marketing essentials and connections to turn your dream of becoming a professional party planner into a reality.
Image by: Visualhunt.com