Easy content marketing for real estate agents
I'll let you in on a little secret: Content marketing for real estate agents is one of the most effective marketing methods out there. It's relevant, it's relatively easy and it's scalable. Best of all, you only have to produce it once, and it will continue to work for you in the months and even years to come.
What is content marketing?
Content marketing allows you to market to your target audience through education.
People search for information when they have a problem they want to solve.
And the best way to market to these people is to teach them how to solve their problem with your particular service or product.
For example, an attorney who specializes in personal injury cases can write blog articles on what to do if you're involved in a car accident or injured at work. People who are in those situations will search for these topics and are more likely to call that attorney for help.
Content marketing for real estate agents follows the same principles.
Start with a dedicated website for your real estate business
The best digital marketing method available is having your own website — and your website will serve as the anchor for your content marketing efforts.
People can find you whether they're searching for you specifically or looking for a particular type of house, neighborhood, school system and so on. And if they contact you, it means they're interested. If they're not, you didn't waste your time and money reaching people who definitely aren't buyers (which is what can happen with TV and radio advertising).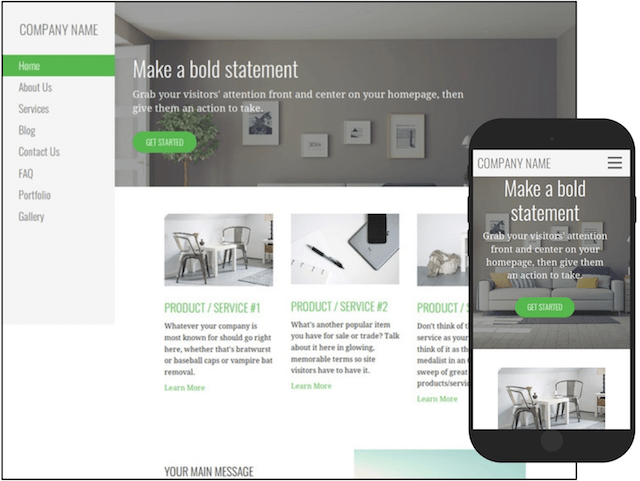 Websites, however, don't always tell us the whole story about a city or neighborhood — like what kind of restaurants are around or whether the schools are any good. That's where content marketing comes in.
Related: Free real estate WordPress themes that are move-in ready and Move more properties with these WordPress real estate plugins
Why content marketing for real estate agents works
Content marketing is a whole different beast than traditional advertising methods, and it can be a more effective tool for real estate agents. Here's why:
It helps attract organic traffic
For starters, content marketing helps your website rank higher on Google. When people search for information about a particular neighborhood or city, if you have enough content on your site, you'll rank for those search terms. For example, when potential buyers look up "restaurants in The Highlands Louisville" or "churches in Five Points neighborhood Pittsburgh," your content about those topics will come up.
Related: What does it take to become a real estate SEO expert? 
It's scalable
Unlike open houses, for sale signs and radio and TV advertising, content marketing can reach wider audiences than traditional advertising with less effort. When you produce one piece of content, it continues to work for you long after it's been published, reaching people without you constantly working to push it out.
It's trackable
Content marketing can give you valuable data.
For example, you never know how many people are hearing one of your radio spots or watching a TV ad. Sure, you'll get an estimate, but you don't know exactly how many people watched that ad at that particular time. And you don't know how many people actually picked up the real estate magazine and perused a particular listing.
You can measure the number of people who visit your website and read your articles.
You can see exactly how many people clicked your call-to-action at the bottom of the post and which ones filled out a contact form or requested more information. With that insight, you can easily draw a straight line between a particular blog post and an eventual home sale. You can't do that with traditional marketing.
4 simple content marketing ideas for real estate agents
Here are a few ways you can use content marketing to help promote your business and your listings.
Write articles about your neighborhood and city.
Start a podcast.
Launch a monthly newsletter.
Create video walkthroughs of your listings.
By providing this valuable information to potential buyers, you'll earn their trust and their business.
1. Write blog articles about your neighborhood and city
When we were moving to an Orlando suburb, we didn't know exactly where we wanted to live. We lucked out and found an area that we liked. However, I remember searching for information on the city and not finding much beyond the Chamber of Commerce and a few news articles. Nothing told me what I wanted to know.
What I wanted was information about the city, the people, the restaurants, the schools, the houses of worship, the traffic and the neighborhoods. I've always believed that real estate agents who blog about their city or even their neighborhood will be incredibly successful in attracting clients who want to move there — much more than agents who only rely on a basic website and traditional marketing.
Related: How to write a great blog post
2. Start a podcast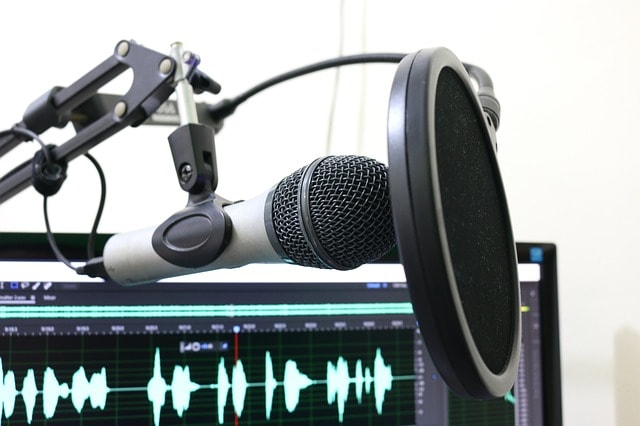 Years ago, we lived in a historic neighborhood in Indianapolis that was actually semi-famous. It was haunted, it had old historic houses, and it had been home to a few famous people. These stories could have made an incredible podcast, even if it was a short-run series. And the podcast could have helped people decide to move there instead of moving to another less-interesting neighborhood.
If your area doesn't lend itself to such an obvious topic, you can use your podcast to educate your audience on specific areas of buying, selling and owning a home.
You could interview other real estate agents, home inspectors and mortgage brokers about the things home buyers need to know. At the very least, launching a podcast will make you even more of an expert in buyers' eyes and boost your personal brand as a real estate agent.
Related: How to start a podcast with WordPress
3. Launch a monthly newsletter
If you don't want to write weekly blog posts, you can at least publish a monthly newsletter with a couple of short articles. Announce new developments and restaurants in your city or neighborhood, discuss the state of the real estate market, or share financial news that might affect borrowers, like interest rate changes.
Your monthly newsletter can also be sent to anyone associated with the homebuying market.
For instance, some of your deals might come from mortgage brokers with borrowers who don't already have a real estate agent. Or they might come from other real estate agents making referrals.
You can stay top of mind with these different audiences by sending them your monthly newsletter. Even if the information doesn't apply directly to them, it's still a regular reminder that you're out there, helping people find their next home.
Editor's note: Using GoDaddy's Managed WordPress? Then it's a snap to build your mailing list with a built-in email signup form from the GoDaddy Email Marketing app. Plus, create and send promotional campaigns and newsletters.
4. Create video walkthroughs of your listings
While everyone has photos of their houses, very few agents have video walkthroughs. Photos can only do so much — they don't give you a sense of the home's actual layout.
You can use your smartphone to shoot decent footage, but consider springing for a professional video producer with a proper camera to produce and edit your videos.
Take viewers in through the front door and give them a guided tour of the house. Tell stories and make suggestions along the way. Treat it like you're walking an actual buyer through the house.
If you can manage it, get some drone footage of the house and neighborhood, too, to give people an idea of what the surrounding area looks like.
Note: Be sure to hire people who have a drone operator's license so you don't run afoul of the various laws and FAA regulations.
Related: Real estate agents — Get ahead of the competition with visual search
Content marketing vs. traditional real estate marketing strategies
Let's compare content marketing to some of the other marketing methods real estate agents have traditionally used:
Social media
Of all the digital marketing methods available, this is the second best option. You can target people, interact with them, build relationships and become a trusted resource. Remember, people buy from people they trust and like, and social media is an excellent way to do that. It's faster and less expensive than meeting people for coffee or lunch, too.
Related: How to build your real estate social media strategy
TV advertising
It's expensive, and you can't reach a targeted audience, which means many of the viewers aren't potential customers. It's wasted effort and money, especially since people fast-forward through most commercials these days anyway.
Radio advertising
It's not as expensive as television, but depending on where you live, you might have trouble reaching your ideal customers. Either you're broadcasting all over a huge city, even though you focus on a specific area, or there are too many stations to effectively reach your target audience with a single station.
However, radio ads are a good option if you live in a small town with a single radio station, so don't discount it completely.
For sale signs
This is "serendipity marketing." It's great for drive-by traffic and for telling the neighbors who's moving, but it doesn't reach a wider audience. You'll get the people who drive by because they're interested in a certain neighborhood (my family and I found a house in Indianapolis this way), but you miss out on a wider, out-of-town audience.
Related: Real estate signage best practices
Real estate publications
This might be the most effective traditional method because you're reaching people who are likely ready to buy a house, and you're able to show them exactly what you want to show them — homes for sale. But they don't tell the entire story, and there's nothing to make people want to call you specifically.
Direct mail
This might be the least effective tactic, and I say that as a former direct mail professional. If you blanket a territory with postcards, you might reach the people you want, but the response rate of a postcard is generally .5 percent or less.
But if you target your audience — say, married people between the ages of 30 and 50 with a credit score above 675 — you can improve your response rate or at least be more likely to reach qualified potential buyers. Still, you're spending money on a spray-and-pray method that only works if you can throw a lot of money at the problem.
Get out there and make some content
Content marketing for real estate agents is the latest in digital marketing techniques, and it's proving to be so much more effective than any of the old techniques. That's because it's trackable, it's scalable, and if you do it well, you can even improve your search engine ranking in order to reach new buyers and sellers.