How to be frugal as a beginning freelancer
When you start out as a beginning freelancer, it's often a struggle to get all the right tools, actually launch your business, and then streamline your workflow. Perfecting that comes with plenty of practice and figuring out what works for you. However, there are a lot of "shiny things" and information out there that can sidetrack you.
Here are some tips for resisting all the shiny things, and suggestions for keeping a personal budget and business budget, so you can avoid breaking the bank when you start your journey as a beginning freelancer.
The temptation of shiny things
"Shiny things" is a term about tools and resources that are available for a cost — tools and resources that you might not need as a beginning freelancer. It could be a course to learn more about your business, a new piece of technology, or any purchase that leaves you with the feeling that perhaps it wasn't a great buy in the end.
It's perfectly fine to invest in things that will help your business, but if you really can't afford them, resist the temptation of those shiny things.
It's extremely easy to get caught in the loop of "I want" and "I need," and confuse the two. What you list as "I want" might not be necessary for the success of your startup — like a new top-of-the-line piece of equipment to replace a completely functional tool.
What you list as "I need," on the other hand, are things that you absolutely require in order to carry about your personal life or business (which are invariably intertwined as a freelancer) like eating or keeping a roof over your head. You need a professional email address. You need a working computer. You'll probably need a few subscriptions to reputable marketplaces where you can mine for new clients.
If you're a beginning freelancer, the tug-of-war between "I want" and "I need" can be a dangerous cycle to get caught in.
There are some excellent shiny things that you should have, but there are some that are not so useful. It's important to be frugal as a beginning freelancer, to have a clear understanding of but what you really need and what you can save for later.
Make lists.
Start by making two lists: things you need to learn and tools you need to grow your business. Think about if you absolutely have to have them now or if you can make do with what you've got until you're in a more solid financial situation. For example, if you need better equipment — like a camera for video or pictures, but you already have some decent equipment — try using that until you absolutely need to invest in the newer equipment.
(Go ahead and build a list of tools you want, because it's OK to dream build and occasionally treat yourself to those shiny things. However, your immediate needs should be met first.)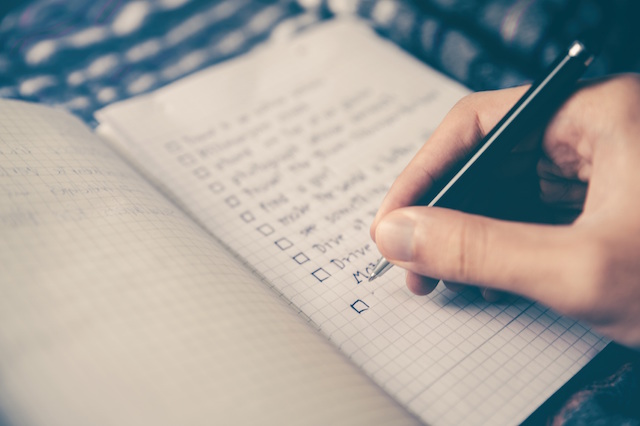 Find deals.
Seek out the best deals (not the first available) and gently used items. Ebay, Amazon, Craigslist, local second-hand shops, and the classified section of your local newspaper, might have a lot of great deals on both used and new items. Do your research when you shell out for brand new stuff, making sure that it will actually do what you need it to do.
Seek support.
In some cases, if you've built a solid and loyal online following, you can crowdfund to get equipment that will help enhance your followers' experience of your content or work. And if you've got enough clout online, companies might sponsor your attendance at events, your blog or podcast — so you can afford those shiny things.
Look for free information.
As for learning, turn first to the best blogs in your niche. Just because there is a cool course by some awesome entrepreneur, doesn't always mean that you need to pay for it.
Pro tip: Many eBooks that bloggers release are based on content they've already published and have readily and freely available on their blog. Take advantage of searching and bookmarking those blogs for the information you want.
It's perfectly OK to take advantage of free information. That is why the information was placed there in the first place.
You need a budget
As a beginning freelancer, you're going to need to put together a budget for yourself. As you transition from a regular job to your own gig, you're going to really rely on that budget to make sure your months as a starving artist aren't quite so lean. You don't want to put yourself into a position where you become desperate.
Rule No. 1: Don't
quit your day job
 until you can actually survive on your freelancing business income.
It might take some time, but you want to make sure you don't end up making a mistake by leaving your nine-to-five before income from your freelance business can cover your basic necessities (plus whatever extra you need to feel comfortable).
Start saving.
During this time, start putting a little money aside in a savings or even a credit union account. In fact, you might want to try a credit union because it's nonprofit, has less fees, and they usually pay higher interest rates.
Separate accounts.
Next, separate personal and business accounts. Sure, in the end, the money goes to you, but keeping them separate can help you. You can using the business account to pay yourself, but also keep track of your business expenses, especially for tax purposes.
Your business expenses might include costs like learning tools, equipment, professional conferences, business meetings with clients or colleagues, and business travel. These can help toward tax reductions.
Keep everyday personal expenses as your rent or house payment separate from your business account, unless they are used explicitly for your business.
Document everything.
Lastly, make sure to document your expenses. Bookkeeping is essential so you can stay on top of your earnings and expenditures, as well as help when it comes time to do your taxes. If you're not familiar with bookkeeping, IRS.gov (if you're from the United States) has a lot of great tips, tools and resources for the self-employed.
Editor's note: Try a tool like GoDaddy Online Bookkeeping to easily manage your finances throughout the year and make tax time easier.
Takeaways: Being frugal as a beginning freelancer
On summary, here are some of the takeaways on how to be frugal as a beginning freelancer:
Don't get caught up in buying all of the shiny things.
Keep your day job until your freelance gig can cover all of your expenses.
Stick to a budget.
Take charge of your business's bookkeeping.
Keep your personal and business accounts separate.
By keeping those guidelines in mind, you'll spend less time as a starving freelancer and more time earning both the things you want and need.