How to create a virtual law firm in 4 steps
While establishing a successful and reputable law firm requires considerable practical and financial resources, the "office" need not take physical form. Thanks to modern technology, social media, a galaxy of apps and cloud storage, any attorney — whether newly licensed or seasoned — can launch a virtual law firm.
In Virtual Law Practice author Stephanie Kimbro defines these businesses as "a professional law practice that exists online through a secure portal and is accessible to both the client and the lawyer anywhere the parties may access the internet." Sounds simple, right?
For the attorney with an already established legal practice, this sounds positively delightful — and simple! All you need is a working computer, a secure internet connection, email and software for writing, editing, saving and securely transmitting forms and other documents.
If you have a known firm name, excellent reputation in the legal community and a steady and loyal client base, why not?
Sign me up. But what about the new attorney? Absent a toehold in the profession, years of networking and a solid knowledge of the system and its many moving parts, what would hanging an online shingle entail? In other words, what's necessary to create a virtual law firm?
Open a virtual law office in 4 steps
Establish your virtual law firm.

Design your digital office space.

Set up office management systems.

Promote your services.
Read on for a step-by-step description of each step.
1. Establish your virtual law firm
The first order of business is to get an online address — your domain name. Like the shingle attorneys hang outside their physical offices, your domain tells prospective clients where to find your website, your online "office space."
Your website is the foundation of your virtual law firm, because it actually IS your office.
This makes buying a domain name that current and potential clients will remember and associate with your legal services vitally important.
Do you go for flashy or serious? Maybe a catchy web address is available — something like NoJailForYou.com. That might indeed draw the attention of a certain audience, but would it attract the type of clientele you wish to bring in?
Let's try a more pragmatic approach, such as using your firm's name, location and/or specialty in your web address. For example:
It's worth spending some time thinking about your domain extension. Of course, the most widely recognized domain extension in the world is .com. But it's been around for 30 years and, in that time, many of the best and most memorable names have already been spoken for.
Because they're new, extensions like .attorney and .lawyer still have many good names available for the taking. So your chances of finding the web address you really want are much better.
Go ahead, give it a try:
2. Design your digital office space
You've got plenty of options for getting a website, including do-it-yourself solutions such as GoDaddy's GoCentral. Getting started is as easy as finding a template you like, then customizing it to suit your needs.
Getting clients past "the front door"
Once you've settled on the general look of your virtual law firm, you have to decorate. What do you want your office space to look like?
While it might not feature comfy couches and K-Cup coffee, your website home page is your waiting room.
It's the gateway to your virtual law practice and thereby represents you and your business. The ambiance is essential — the average online attorney shopper might spend only three seconds on your site before deciding to click in or leave.
As you develop pages beyond the home page, consider these things:
How user-friendly is your virtual law firm site? Can visitors quickly find what they're looking for?
Are your billing rates clearly posted?
Should you offer visitors an incentive to "meet" with you?
Have you included a mission statement that gives clients a sense of who you are behind the screen?
Client meetings
Once an attorney-client relationship has been formed, there often isn't a need for physical meetings — excluding court appearances that require the client's presence. Cell phones, tablets and laptops make it possible to have "face-to-face" conversations pretty much anytime, anywhere. If looping in opposing counsel or another party becomes necessary, services such as FreeConferenceCall.com provide a dedicated and private conference line that can be reached by anyone with the phone number and access code — free of charge.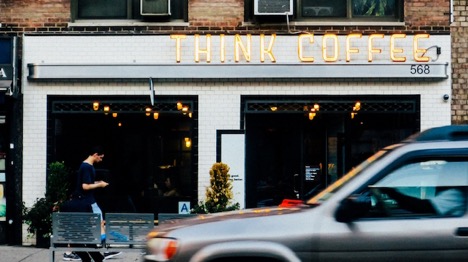 Some attorneys prefer to meet their clients at least once in person. In these instances, meetings can be arranged at a local coffee shop. If greater privacy is needed, some buildings rent out conference rooms by the hour or day. When a virtual attorney needs access to a physical space more often — let's say she becomes involved in a case involving frequent negotiations made in person — she can join an organization that provides not only separate meeting rooms, but also creative spaces in which to work, brainstorm and network.
Coco
is a good option for attorneys who need private meeting space frequently.
Additionally, most courthouses will provide conference rooms for attorney-client meetings. While usually only available on a time-limited, pre- and post-appearance basis, these separate rooms do allow attorneys and clients to confer about the case, next steps, available options and even discuss billing and payment.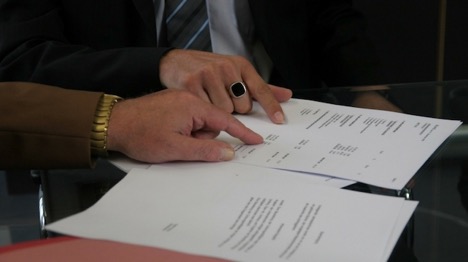 To keep track of client meetings while juggling myriad other obligations, consider the calendar options available on most smartphones, Google or Microsoft Outlook. These programs are designed to accommodate multiple calendars (keeping your client meetings and court appearances on one calendar and your personal appointments on another) as well.
3. Set up office management systems
The administrative or logistical work required of the virtual firm is not unlike that of the physical law firm. Most, if not all of it can be accomplished via computers, scanners, fax machines and the internet. Fortunately, technology is relatively inexpensive — machines and programs can be leased or purchased second-hand for further cost savings.
Billing and records
Much like the in-office law firm, virtual law firms must track time and bill clients. The virtual law firm can use internet-based systems to both track time and generate bills. Unearned fees can be held in trust accounts. Clients can receive bills electronically and pay them via PayPal, or through their bank's automated program.
No printing, no stamps and no snail mail. What a wonderful world.
If you create a virtual law firm, you can save money and time by maintaining client records via secure, online or cloud-based vaults. While it might still be prudent, and in some cases necessary, to print out contracts or other agreements, many documents can be signed and stored electronically.
Your legal library
While larger firms often maintain their own physical law libraries, stocked with the most recent State Supplements, case law and CLE materials, many rely upon online databases and services to research procedural and substantive legal issues. Thomson Reuters offers many legal "solutions," including the subscription-based Westlaw legal research service. There are also several sites that operate free of charge, such as LexisWeb, FindLaw, Justia and Cornell University's Legal Information Institute. Lastly, federal and state sites offer searchable databases of regulations, statutes and constitutions.
Communicating with the courts
Most federal and state courts are equipped to receive filings — complaints, motions, discovery requests and so forth — online. In fact, many courts require electronic filing. For more information, see the Case Management and Electronic Case Files ("CM/ECF") system and the National Center for State Courts Electronic Filing Resource Guide. Check your local courts and jurisdictions for additional details.
4. Promote your services
As with any new business venture, attracting clients is a challenge. A great web address, strong website, excellent search engine optimization and word of mouth will only take you so far. While you are running a firm that exists online, you might have to physically pound the pavement for some time. Hit up the local bar association happy hours or attend your law school alumni events.
Set up a Facebook page to promote your practice and educate the public about pertinent legal issues. Add your Facebook page and your firm's web address to your LinkedIn profile. "Like" reputable businesses you'd like to be affiliated with. "Friend" lawyers and other professionals and businesses.
Use LinkedIn to make connections, draw attention to your business, earn referrals and develop your client base.
While there are many moving parts, it's possible to have a thriving virtual legal practice. In this world of global eCommerce and two-day delivery, nearly all aspects of a law practice can be handled digitally. From virtual meetings to online legal research and digital filing, most details can be managed in cyberspace.
Image by: Visualhunt.com