How to sell stuff on Amazon
Learning how to sell stuff on Amazon is something many entrepreneurs contemplate. Maybe you own an online store and want to explore a new sales channel. Maybe you have an idea for a company and want an efficient way to sell your product to consumers directly.
Whatever the case, dialing in how to sell on Amazon may be the best way to achieve your business objectives.
Before you start to sell stuff on Amazon, you need to take a step back and make sure you understand what you're getting into when you become an Amazon Seller.
Start selling on Amazon with this guide
This definitive guide to learning how to sell stuff on Amazon will provide you with:
Let's get started!
What is the Amazon Marketplace?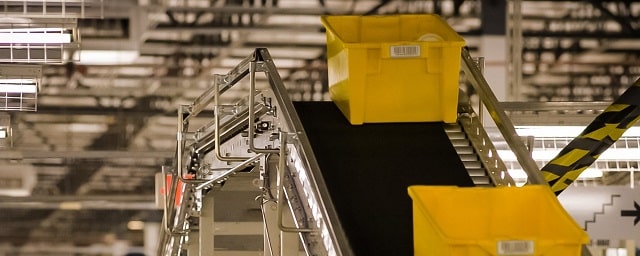 Amazon accounts for roughly 50 percent of eCommerce sales in the United States. Many of these orders are made through the Amazon Marketplace, which is an eCommerce platform that allows third-party merchants to list and sell new or used goods on Amazon. Amazon even offers Fulfillment by Amazon (FBA) if you want to use their logistics and shipping services.
Businesses that are approved to sell in the Amazon Marketplace will be able to list, market and sell their goods using Amazon's interface.
If you already have an online store that you run, be sure to link it to the Amazon Marketplace.
GoDaddy Online Store makes it a snap to list your products on Amazon, Etsy and eBay, sync your inventory to multiple sales channels, and manage all your orders from the same dashboard. Learn more.
Amazon does charge for the ability to sell on Amazon Marketplace, and businesses have a few different plans to choose from, which will affect the fees owed to Amazon.
Amazon Marketplace allows merchants to customize their product listings, pricing and brand destinations (known as Amazon Stores).
While selling your products in the Amazon Marketplace can get you in front of a larger audience and streamline orders, the additional fees, increased competition, and various restrictions may limit its value.
To decide whether you should put time into learning how to sell stuff on Amazon Marketplace, you'll need to understand your business operations and Amazon more intimately.
What types of businesses sell on Amazon?
At its core, Amazon is an eCommerce platform. As such, Amazon is typically reserved for businesses that sell a tangible product to an end consumer — although Amazon is beginning to grow its Selling Services feature for local professional service providers.
The types of businesses that typically sell on Amazon include resellers or brands.
Resellers
A reseller is a business that purchases a product and sells it for more than it originally paid. Resellers make their profit by generating the largest possible difference between what they pay for a good and the price the end consumer pays.
Selling on Amazon can be difficult as a reseller, especially if:
You're competing directly with Amazon. Amazon is a retailer and they offer many products directly through their retail brand. If you resell the same or similar product to Amazon, it can be difficult to compete against them because of the data and marketing power they have at their disposal.
You don't have exclusive relationships with the brands you resell. If you haven't acquired exclusivity from the products you resell, it could potentially mean many other resellers of the same product. When there are many resellers for the same product, it causes merchants to compete on price which will eventually drive profit margins to an unsustainable level.
You have small margins already. Resellers with low margins will have a hard time justifying the additional fees owed to Amazon for each transaction. The referral fees can add up, especially when you consider the fact that Amazon limits the customer lifetime value (LTV) by controlling customer data and preventing remarketing.
Brands
If you're not a reseller, you're operating a brand — selling your own product. Whether you manufacture the product yourself or run a private label, you're able to provide a unique offering to your customers that is not replicated easily.
Private label businesses often use cost-saving solutions (such as overseas manufacturers) to gain market share by offering products at a lower price than alternatives.
Typically, private labels that successfully learned how to sell stuff on Amazon can enjoy several months of high sales before other competitors catch wind of their tactics and begin to replicate. If you want to sell your private label products on Amazon, be prepared for the diminishing returns over time.
The businesses that perform best on Amazon are the ones that sell a unique product — hopefully, one with proprietary features.
Brands that sell products on Amazon without alternatives or direct competitors can gain market share and see amazing results.
Most brands will not want to move to an Amazon-only strategy, but can build Amazon as an additional revenue stream to complement its website and other marketing channels.
For example, Smack Apparel is a brand that sells funny sports T-shirts with IP-protected designs. In August 2018, Smack launched its Amazon Store in addition to selling through its website. Over the remaining months, it sold more than $1.5 million shirts on Amazon alone.
Smack's owner Wayne Curtiss said, "Amazon is an excellent channel for Smack. We have incredible designs and an amazing manufacturer, but we need channels in addition to our website to find drive more sales – Amazon gives us that."
Can you learn how to sell stuff on Amazon?
If you sell a direct-to-consumer product and fall into one of the business types above, you may want to sell your product on Amazon — but, the next question is "can you sell on Amazon?"
To answer that question, we'll need to look at Amazon's seller requirements and restrictions.
Because it's a marketplace, Amazon wants as many sellers as possible to provide the best value to its customers.
As a result, it's relatively easy for anyone wanting to sell a product and willing to pay Amazon's fees to register and start selling in the Amazon Marketplace.
As long as you fall into one of the more than 20 open categories (meaning there is no approval required), you should have no trouble registering and listing your products quickly.
Amazon sales restrictions
With that in mind, Amazon does have some limitations as to who can sell in its marketplace. To start, there are many categories that require Amazon approval before merchants can begin selling products. The approval process mitigates any quality-control concerns and provides assurance to buyers.
For example, products like trading cards, autographed memorabilia, and fine-art paintings require Amazon approval.
Products within these categories are more susceptible to scams and misrepresentation. By controlling the merchants that sell these items, Amazon can increase the trust consumers have in the quality of their purchases.
Amazon's policies and legal or regulatory restrictions also prevent certain products from being sold in the Amazon Marketplace. For example, prescription drugs, alcohol, animals and weapons are some of Amazon's prohibited products.
Why should you sell on Amazon?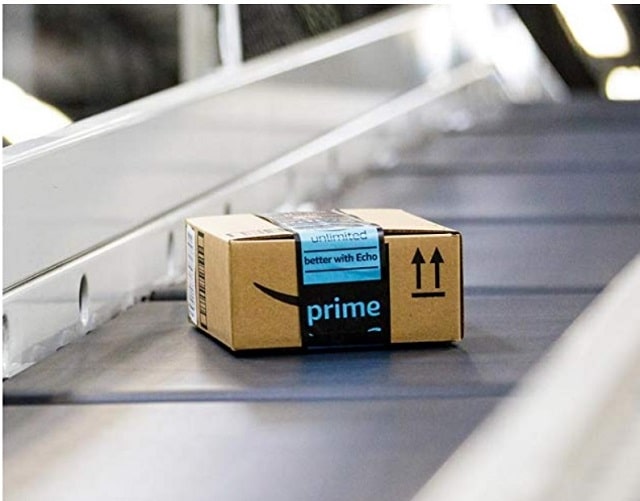 There are many benefits to figuring out how to sell stuff on Amazon — from increased visibility to a secure and streamlined consumer experience.
For many businesses, Amazon is a gateway to new customers and a valuable alternative to their onsite marketing strategies.
In fact, Smack Apparel sets aside advertising budget for Facebook ads to send customers directly to Amazon instead of its own website. "Customers know Amazon and they are familiar with its interface," Wayne said. "Rather than sending someone new to our website and hoping they trust us and can navigate our store, we can send them to a platform they're already using and already trust."
Amazon is undoubtedly changing the way consumers purchase online.
As Wayne mentioned, consumers trust Amazon — which means they inherently trust the merchants they find in its marketplace.
They will certainly read reviews and make decisions based on customer feedback, but functionally speaking, customers trust that their payment information is secure and that the product will be delivered when it's stated.
Moreover, many people begin their search on Amazon and never deviate from the platform during their decision-making process. As a result, getting your product in front of those active searchers is vital — but so too is having an optimized page with great photos, information and glowing reviews.
Why shouldn't you sell on Amazon?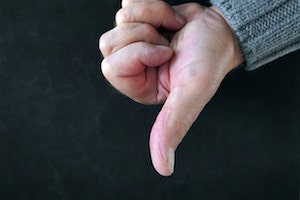 There are plenty of reasons to sell on Amazon, but it's also important to understand the cons of selling on Amazon.
Because it owns the marketplace, Amazon can change the regulations and features at any moment.
If you build an Amazon-only business, you will be at the mercy of Amazon. Most successful eCommerce businesses try to create a channel-agnostic strategy (aka omnichannel) that aims to avoid a dependency on one specific channel.
If you want to avoid being overly dependent on one channel, make sure you have your own online store. With a dedicated online store, you can sell your products your way, while still using other marketplaces to widen your scope.
Amazon also limits the control merchants have in its marketplace. Sellers can list their product, but they have limited flexibility with the layout and product page experience. Sellers can create custom storefronts, but Amazon restricts the number of categories and the types of products and listings that you can feature.
Sellers can run advertising to their product pages, but Amazon restricts the marketing data available to measure ROI and prevents sellers from retargeting visitors. Sellers can complete transactions and send messages to consumers, but Amazon doesn't share contact information and discourages remarketing messages.
As you can see, knowing how to sell stuff on Amazon means sacrificing some of the control that brands might want — especially if they intend on growing the lifetime value of their customers.
As such, many successful Amazon sellers use their online storefronts to regain some of the control they lost on Amazon.
Other negatives to selling on Amazon include the fees and inventory challenges. Inventory is a big point to consider when learning how to sell stuff on Amazon. Because it's an additional sales channel, you'll need to have an organized process to track and manage inventory on Amazon and your other points of sale.
How to sell stuff on Amazon
Figuring out how to sell stuff on Amazon is incredibly simple:
Decide what you're going to sell on Amazon.
Decide on the best selling plan.
Create an account on Seller Central.
Start listing your products.
Optimize your listings.
Market your products.
Sell your products.
Fulfill your orders.
Read on for in-depth tips.
1. Decide what you're going to sell on Amazon
You need to review Amazon's categories to see if you'll need approval for your products. You should also look over your inventory and decide which items you want to list on Amazon. If you operate a business with several SKUs, it may be wise to focus on your high-margin items or the ones that have fewer competitors on Amazon.
2. Decide on the best selling plan
Amazon has two payment options for its sellers. The Professional plan allows the merchant to list and sell an unlimited number of items on Amazon.
The other plan is called the Individual plan and it charges merchants per item sold.
In addition to these seller plans, merchants pay a referral fee for every item sold which is typically around 15 percent of the sale price and a delivery fee if utilizing FBA.
3. Create an account on Seller Central
Merchants will then need to register via Amazon's Seller Central portal. Seller Central is the interface you will use to list and manage your orders, inventory and reporting. Take time to get familiar with this area.
4. Start listing your products
Once registered, you can start adding your items for sale on Amazon. The Seller Central portal is intuitive and lets you select whether you want to resell a product already listed or whether you want to add a completely new item for sale. Follow the steps in the portal to get your products listed under your account.
5. Optimize your listings
Make sure to take advantage of your ability to update your product listings on Amazon. You will want to create a compelling and search-friendly title, write a description that engages your visitors and provokes action, and add imagery that makes your listing stand out.
Editor's note: Sell your products from one place on the web's popular marketplaces such as Instagram, Amazon, Google, eBay, Etsy, and Walmart with our integrated multi channel listing tool.
6. Market your products
When your listings are complete, you now need to start driving customers to your products. Similar to your website, you can use earned, owned or paid media to push visitors to your Amazon listings.
7. Sell your products
As you start generating visitors to your listings, you'll begin to see transactions come in. Amazon will automatically take out their share of the sale and deposit the remaining into your bank account. You will also receive email notifications, and you can track orders directly inside the Seller Central interface.
8. Fulfill your orders
After the order is received, you'll be notified by Amazon. It's now time to ship the order and fulfill your end of the transaction. If you use FBA, Amazon will handle this for you. If you manage shipping yourself, you will need to begin your fulfillment processing.
How to succeed at selling on Amazon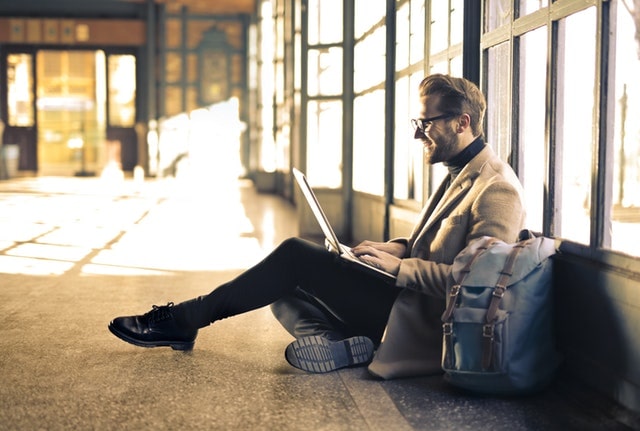 It's not enough to simply learn how to sell on Amazon — you need to know how to sell a lot of products on Amazon.
Your Amazon Store is not unlike your website in that you should aim to push potential buyers to your product pages and create an engaging experience on that page that entices them to make a purchase.
This is obviously an overarching strategy — the nuances lie in the approach.
Succeeding at selling on Amazon typically means:
Having a quality product
The best merchants on Amazon are the ones selling products that people want to buy. Not only do you need demand, but you need to deliver a quality product that meets your buyer's expectations. If your consumers are consistently dissatisfied, you'll have a difficult time selling on Amazon.
Building a brand — not just on Amazon
Great businesses have found a way to leverage Amazon as an extension of their sales strategy.
Focus on building a brand through social media, email marketing, and a website — in addition to what you're doing on Amazon.
What you'll find is that people will start recognizing your brand when they see you on Amazon, this recognition can be the difference between you and a competitor.
Marketing your Amazon listings
Ultimately, if you want to increase your sales on Amazon, you need to create a marketing strategy to promote your Amazon store and listings.
Amazon has an advertising portal within the Seller Central that helps merchants promote their listings in the Amazon Marketplace.
For instance, you can create coupons for your products, run promotions like "Buy One Get One" or contests, and set up search ads for targeted keywords. In addition to marketing within Amazon, you should look externally for opportunities like social media promotions, Google Ads, or other ways to market your listings online.
Receiving a lot of favorable reviews
If you look at some of the most successful products on Amazon, you'll find one thing in common — they have a lot of five-star reviews.
Consumer reviews are one of the best ways to help your product stand out, and they can make or break your success on Amazon.
You can entice customers to leave reviews, but you have to be careful as Amazon does have strict rules for reviews. Ultimately, it may be wise to invest in one of Amazon's review and feedback applications to help you generate more product reviews from verified customers.
Providing exceptional customer service
Many businesses think the transaction is complete after the order processes — but, the best sellers know that is just the beginning. Providing exceptional customer service is a great way to build a lasting relationship with your customers.
The more satisfied your customers are with the product and service, the more likely they are to purchase again or recommend you to someone they know. Make a concerted effort to provide exceptional service to all of your customers and you'll increase your chances of succeeding on Amazon.
Start selling on Amazon
The guide above is a great way to get acclimated with selling on Amazon — but if you are serious about becoming an Amazon seller, you need to just get started. The reality is that selling on Amazon can present new opportunities and risks for any eCommerce business. The only way to know if you can succeed at selling on Amazon is to start selling on Amazon.
The GoDaddy product information in this article is outdated and currently under review for accuracy. For the latest up-to-date product information please visit godaddy.com