Restaurant startup basics: How to incorporate
If you've been dreaming of getting a restaurant or café up and running, there's no better time to get started than 2018. According to research from the National Restaurant Association, projected restaurant industry sales in 2017 hit $799 billion. Not million, billion. The numbers from their 2017 State of the Industry report predict that by 2027, an estimated 1.6 million new restaurant jobs will have been created — all thanks to restaurant startups and growth!
More than four in 10 restaurant operators expect their sales to be higher in six months, their most bullish outlook in nearly two years.
While you figure out the logistics of your restaurant — including drafting up a business plan, determining what's on your menu, where you will be located, and acquiring licenses and permits to operate — it's important not to neglect your restaurant's legal entity.
Should you form an LLC or try out another business structure instead, like a sole proprietorship? Is there any "right" entity for a restaurant? We've done the legwork on finding the three best entities for restaurant incorporating — sole proprietorships, partnerships and LLCs — and the benefits each one can bring to your eatery.
The 3 best legal entities for your restaurant startup
Which business structure you choose for your restaurant is important, as it affects your taxes and liability. Here are the three that are most useful to a restaurateur.
Sole Proprietor.

Partnership.

Limited Liability Company (LLC).
Not sure about the difference between these? Read on for details on each.
1. Sole Proprietor
This entity is a match for restaurateurs who want to be the boss — the only boss.
What can this structure do for me?
There are plenty of advantages that come with incorporating your restaurant startup as a sole proprietor. It's the perfect entity for anyone who wants to be the big cheese in their restaurant, since the owner gets to exercise complete control. It's also affordable and requires little paperwork — making it the drive-through of legal structures, if you will.
Pro tip: Being your own boss means that you'll also be held completely liable for all of the company's debts. Why? Under this structure, your business is not considered a separate entity and does not offer tax or liability assistance, which can leave you responsible for anything from debt to lawsuits.
2. Partnership
This entity is a match for anyone who wants to open up shop alongside a family member, friend or partner.
What can this structure do for me?
If you pick a partnership as your legal structure, you'll be able to combine your resources and expertise with another like-minded individual to better run the business as a team. Together, you'll share profits and losses. You will also need to have everyone all in for decisions made together — a good example is being unable to transfer interest in your business to another without the express consent of all other partners.
Pro tip: Under this entity, you are held liable for decisions made, along with the actions of your business partner. Consider creating a partnership agreement before going into business together. Your agreement should outline key clauses such as:
The agreement's term
Initial capital
The process for admitting new partners
Voluntary and involuntary withdrawal of a partner
What to do in the event of a partner's death
And if neither a sole proprietorship or a partnership sound right for you, then maybe an LLC is the way to go.
3. Limited Liability Company (LLC)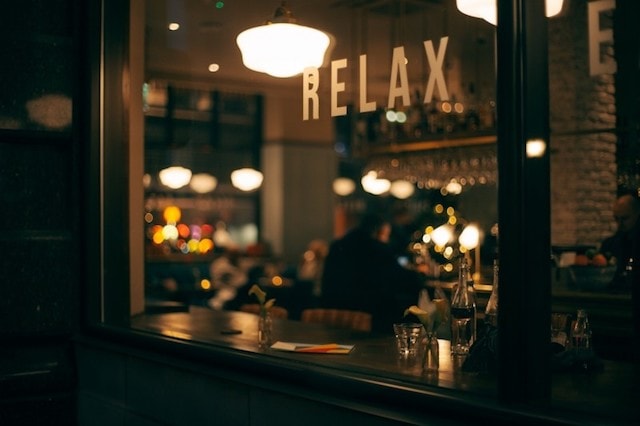 This entity is a match for entrepreneurs aspiring to take a single restaurant and turn it into a chain with multiple locations.
What can this structure do for me?
Despite requiring a little more paperwork than most entities, a Limited Liability Company or LLC, is one of the most popular legal formations due to the liability protection they afford entrepreneurs. By incorporating as an LLC, you'll be able to:
Keep your personal assets separate from that of the business
Save money on taxes
Quickly establish credibility with customers
This entity also benefits more individuals than just the owner. From sharp knives to slippery floors, hazardous conditions abound in just about every restaurant. Having this kind of legal protection in place is a necessity for your employees as well.
Pro tip: Remember that LLCs are not public structures. If business booms and you want to take the company public, you'll need to switch over to a public legal structure like a C Corporation.
Structure matters to restaurant startups
Whether you decide to open up an independent food truck, establish a family-owned diner or invest in creating restaurants that will eventually become chain locations, there's a smorgasbord of legal structures to choose from when starting up a restaurant.
Determine which will work best for you and your restaurant startup. And remember — the legal entity first formed for a business does not need to be its formation forever. You have the option to change entities as you go and more than enough choices available to find one that fits. Read this to learn how to promote your new restaurant, food truck or café with a website.
Bon appétit!
Check out our free checklist: 5 ways to attract local customers.

Image by: Peter Hershey on Unsplash