Social media IRL for freelancers
I'm not going to go into the benefits of freelancing now. If you're doing it, or you're interested in doing it, you've already got your reasons. Maybe the thought of working in your pajamas really gets you going. It's punk rock to think about all those people wearing suits and schlepping briefcases on the subway while you write something beautiful (for money) over a bowl of Tasty Crunchie Whatevers. Or you're a single parent who wants to have more time with your kids. Or you're simply an odd duck whose creative talents and lifestyle would fit inside a corporation about as much as Chuck Taylors would fit a horse.
Point is, you've got your reasons—and so do 53 million other Americans. As of 2014, 34 percent of the U.S. workforce is doing freelance work.
Gig economy? Freelance economy? New economy? It's already here. And a lot of you pajama-people are the ones who are making it happen.
What does freelancing look like? That's a great question, and it's not a simple one to answer. A lot of the time you keep your own hours and work per project, but not all of the time. A lot of the time you don't work out of an office; you work from home or from a cupcake shop downtown with good wifi. But not all of the time. You could be an administrative assistant, a database administrator, a web developer, a consultant, a manager, a nurse, or a dog walker.
The easiest way to explain what a freelancer does? They do work for other people and businesses, but they're not full-time employees.
You are an army of one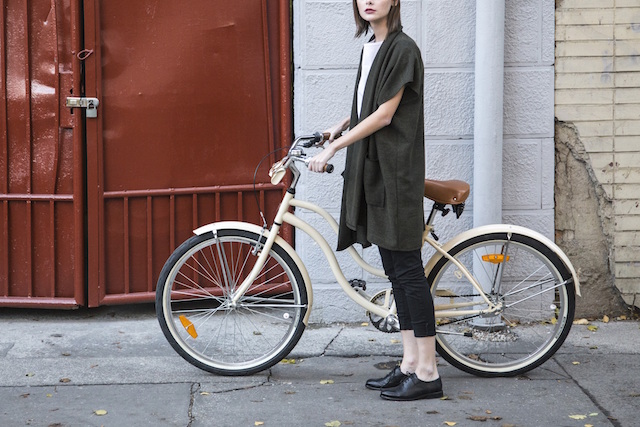 Most of the time you're an army of one. You are your business.
And that can be stressful, and lonely. Especially in a world where everyone keeps telling you that the way to grow your business is to network.
It's the same advice they give to friends who want to fall in love. Meet people. Put yourself out there IRL. Get social. Use Twitter. Use Facebook. Use Instagram. Or no, wait, you should take a picture of yourself and then put a really obnoxious ghost outline over the top of it and then tell photo stories that last only 24 hours.
Or they might give you this recommendation with a straight face: "Just ask the universe."
Really? You're busy trying to make stuff. You're building websites and writing articles and taking pictures. You're trying to stay focused and make a few bucks. Do you really have to network? Do you have to be social?
Yep. You do. That is: if you want to keep working, you do.
But it doesn't have to be hard. Some businesses have figured out how to build community, network, and nurture business in ways that naturally fit who they are.
Network like a bike shop
Take a bicycle shop, for example. Most bike shops have this networking-to-find-consistent-business-thing figured out. Or at least, they're mimicking the first bicycle shop that figured it out.
To quote Picasso: "Good artists copy, great artists steal."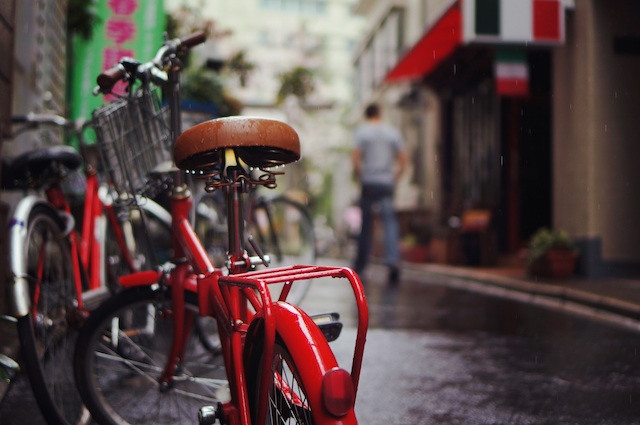 How do they do it? What's the secret? Once a week they sponsor a group ride.
Doesn't matter where you bought your bike. Doesn't matter if you're fast. Doesn't matter if you're slow. Once a week you meet at the shop, exchange glances with your tribe, and go for a ride.
Now why would they do that? Why pay for the beer and let a bunch of dirty bikers stink up the parking lot each week? Why patch tires for free on the side of the road and hang out with slowpokes who haven't been on a bike in 25 years?
Because the group ride builds trust.
It lets everyone know what you're good at. The group ride is where people become convinced that out of all the bike shops in the world and all of the online retailers that sell gear, this is the place where I belong. This shop, these people? They get me. And this is the place I'll buy from and this is the place I'll recommend to my friends.
At least friends I like.
IRL networking tips to help you find your group ride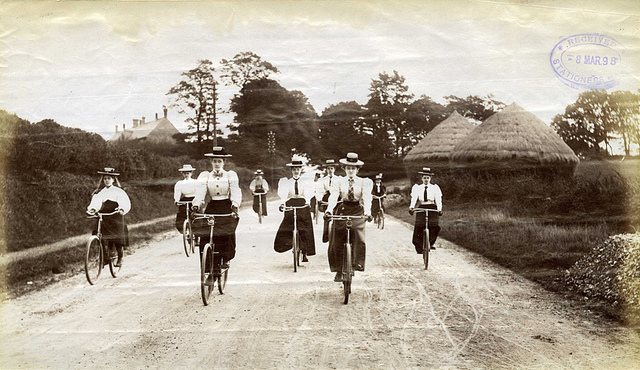 You? You don't run a bike shop, but nothing is stopping you from coming up with your own group ride. Doesn't matter if you're an accountant or a jewelry maker. You've got one.
Find your own group ride.
There's a way for you to get social with your tribe. What is it? What's your group ride? Here are some IRL networking ideas to get you going:
1. Join (or start) a meetup. Meetup.com has hundreds of potential groups you can join. Some groups meet once a week. Some meet once a month. Chance are good there's something in your community that will work for you. If not, start one of your own and spread the word on social media.
2. Crash coffeeshops. This is a win-win situation for you and most local coffeeshops. You get a space to meet, and they get more business. Talk to the owners and see what time will work and if you can advertise your event at the shop. Like minded people will visit and see what's coming up.
3. Check out coworking spaces. It might cost you a couple of bucks, but coworking spaces are great places to network and find potential business. Chances are good you'll work side by side other freelancers and make valuable social connections. Check out services like ShareDesk to find spaces near you.
4. Trust the government. A lot of local governments have programs and events related to small businesses (that's you). Check in with your chamber of commerce and see if groups like SCORE and SBDC are active in your city. They can help connect you to other freelancers on a regular basis.
5. Get creative. Pair up with a food truck. Volunteer at your library. Join a parade. Hire someone to make those delicious flower-cut mangos on a stick during a public event and hand them out to anyone who will talk to you about personal accounting. Don't be afraid to try something new.
Maybe one of these will work for you. Maybe not. Play around. Find a space where you can get together with people who are interested in some of the same stuff you are. Personally or professionally. Either one works.
There's a group ride out there for you and what you do. There are people who need what you have to offer, or know someone who does, and they're willing to pay for it. Especially if they trust you and they get to know you.
That is what effective and authentic social media is all about.
And come on, what better way is there to get to know someone than during a 50-mile ride into the hills on a Sunday morning? Around mile 30, everyone becomes themselves. No more showing off or talking about the carb/protein/fat ratio in your diet. You're all sweaty and gross and dehydrated and happy. You're all hanging out at a roadside stand eating fresh cherries and drinking over-priced lemonade that's worth every penny. You're ready to get to know the bicycle shop owner a little better and you're grateful that she made this day happen. And even though you know it's cheaper to buy those new pedals at a behemoth online retailer, you're buying them from her. Because she's made something magical happen.
Metaphorically speaking of course. You'll figure out what works for you. You'll figure out what makes the lemonade worth it.