Starting a dog resort — What to include in your luxury boarding services
So you've decided you want to open a dog resort that offers high-end luxury boarding services, but you have no idea where to start. I can help you with that!
In many places across the country, there is a huge demand for high-end grooming services and boarding facilities. Amenities at these luxury dog resorts often include TVs in the boarding rooms, webcams to allow owners to check in on their dogs, and plush bedding and furniture to make the dogs feel like they're at home. In fact, many places build home-like bedrooms for the dogs rather than use fencing.
Related: From naming to writing a business plan — start a business in 3 steps
7 things to help you start a luxury dog resort
What will your dog resort be like? Where will it be located and what amenities will you offer? These tips will help you get your business off on the right foot.
Start with a business plan.

Find a location that makes sense.

Offer the right amenities.

Welcome other pets.

Get certified.

Add grooming and training services.

Get special insurance for your dog resort.
Ready to get started? Read on for more tips.
1. Start with a business plan
No matter what kind of business you're starting — whether it's a dog resort or a restaurant — you need a business plan. It should outline building costs (whether you're starting from scratch or renovating an existing building), zoning fees, permits, design fees, materials, advertising and licensing.
As you're writing your business plan, make sure your area isn't saturated with similar businesses and that the community is going to support your business if you build it. The old saying, "if you build, it they will come," only applies if there's a need in the community for the service.
Related: 5 best business plan templates (and what to include in your own)
Editor's note: Once you decide on a business name, be sure to check the availability of the domain name. Give it a try now:
2. Find a location that makes sense
Choosing a location is critical: You'll want to be convenient to clients, yet unobtrusive to your neighbors. Before you buy a building or sign a lease, check the zoning laws in your area. Each municipality will have its own laws that you'll need to consider.
The building you're planning to either rent or build needs to be in compliance with local laws before you sign on the dotted line.
It would be a shame to be thousands of dollars (or more) into the project to find out it's not legally zoned.
Turn to your local planning and zoning board for help deciding what you need and where you can operate. Depending on what you find out, you can decide if you can afford to build top-of-the-line facilities or if you'll need to start out smaller and build out as business allows.
Related: Small business ideas for small towns: What to consider before you start
You'll also want to make sure that the location has outdoor spaces that can be used for exercise and potty areas. It's possible to do a completely indoor facility, but most owners will want to know that their pups can go outside. Some facilities even offer swimming pools for their doggie guests and charge a fee for its use, bringing in additional revenue.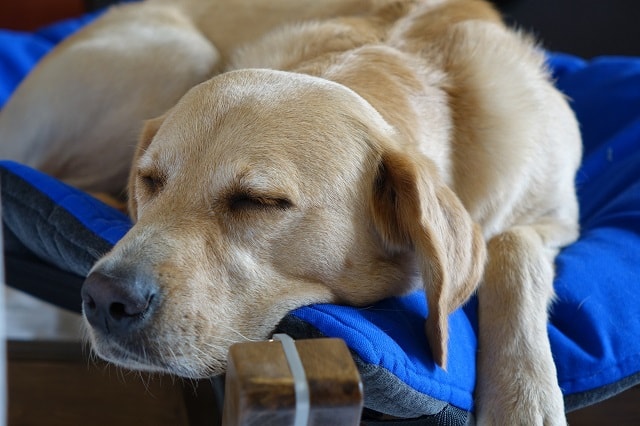 3. Offer the right amenities
Make sure your facility offers enough perks to make it stand out.
One amenity that people will pay extra for: 24/7, on-site staff.
Not only does this provide added security, but it also offers peace of mind for both you and the pet owners. Customers of your dog resort will feel a sense of security knowing there is someone there all night watching the dogs, making sure they are happy and comfortable, walking them as needed and cleaning up messes.
Play areas are another important amenity, and you should have both indoor and outdoor playgrounds. There should be plenty of drainage for cleaning (floor drains, if possible), and the equipment should feature durable finishes. Playground and agility equipment also needs to be easy to clean, and it's a huge bonus if it can be reconfigured on a regular basis to prevent boredom for pets and staff alike.
4. Welcome other pets
Don't just limit your resort to dogs. In general, there is a shortage of cat condos and exotic pet boarding in the market. Birds, lizards, guinea pigs and even turtles need a place to go when their families go on vacation. Tailoring a few suites to those animals will allow you to diversify your customer base.
Related: Jobs working with animals: Turn your passion into profit 
5. Get certified
While there's no requirement that your dog resort be certified, there are groups who offer certification for boarding facilities.
Going the extra mile to get certified shows that you consider your facility special and are serious about providing high-quality services.
The International Boarding and Pet Services Association and the Outstanding Pet Care Learning Center are highly reputable certification groups that can offer your clients the assurance that your facility meets or exceeds common industry standards of safety, comfort, cleanliness and training.
6. Add grooming and training services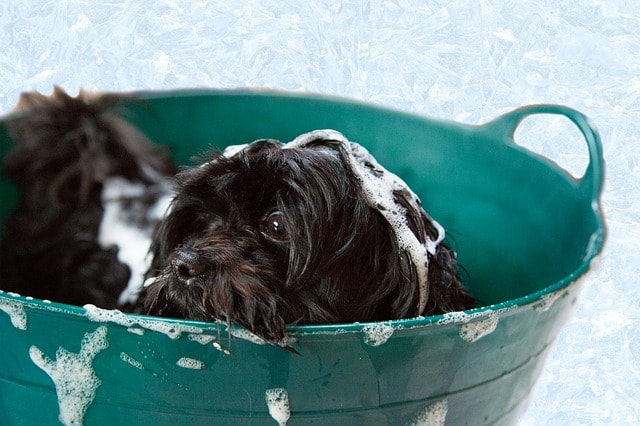 Most boarding facilities include pet grooming and training to their slate of services because it gives their dog resort a one-stop-shop level of convenience for their customers.
Both groomers and trainers will appreciate that they have a built-in client base for their services. Plus, trainers can provide additional expertise for your boarding facility. By working with dogs and staff, they can help prevent accidents from happening and evaluate daycare groups for compatibility.
7. Get special insurance for your dog resort
Insurance is terribly important when caring for other people's pets, and there are at least two companies that offer pet industry specific policies. Governor Insurance and Pet Biz are both geared towards the coverage that your facility needs. They offer free quotes and both have specialized policies that cover animal escapes, injury and death.