14 startup resources for female founders
If you are a female entrepreneur, there's one thing you should always remember: You are not alone. Whether it's a funding program or a networking opportunity, take advantage of the many startup resources geared just for you.
According to the American Express State Of Women-Owned Businesses Report, from 2017 to 2018 women started an average of 1,821 new businesses every day in the U.S. — a record number that demonstrates the impact women are having on the economy and job creation.
If you're a new female entrepreneur looking for ways to increase your chances of success in such a competitive market, look no further. Below are the 14 best startup resources for women.
Related: Small business loans for women — What's available and how to qualify
Editor's note: Show lenders and investors that you mean business by registering a professional domain name and starting a website during the startup phase of your enterprise.

Business development programs and tools
Let's start with four popular government and nonprofit programs and organizations designed to help women who are just starting out. Each one has something unique to offer.
The SBA's Office Of Women's Business Ownership
The Small Business Administration is an advocate for and resource to all small businesses in the United States. Its commitment to providing information, programs and access to business loans — to women, in particular — is one of the hallmarks of the agency. The SBA has a number of internal organizations dedicated to the success of women business owners: The Office Of Women's Business Ownership oversees Women's Business Centers around the country, offering training, counseling, information on federal contracts and access to credit and capital — especially for women who are economically or socially disadvantaged.
Women-owned businesses that receive assistance from a center see "a significantly better success rate" than those that don't.
The National Women's Business Council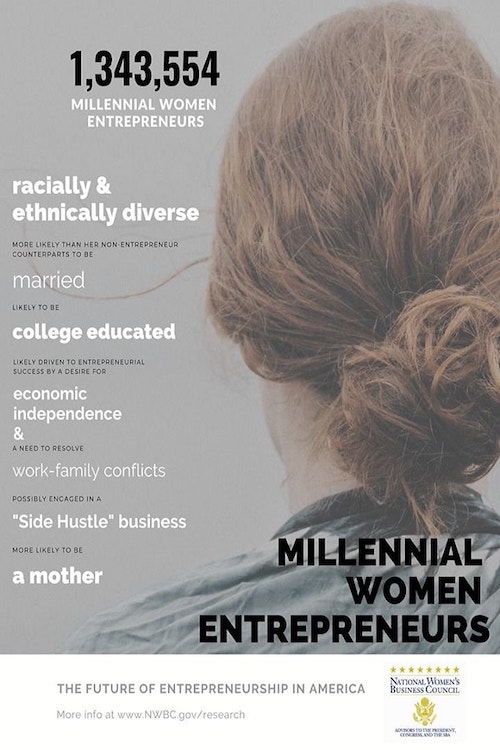 The NWBC advises women entrepreneurs and business owners and makes direct recommendations on issues of importance, including:
how to obtain capital
the value of access to markets
opportunities for millennial women in business
The council hosts accelerators, competitions, conferences and training programs both online and in person.
Related: 9 powerful professional organizations for women in business
The National Association of Women Business Owners
NAWBO's mission is to unify women entrepreneurs across all industries and to propel them into spheres of economic, social and political power. The association does this by promoting economic development, advocating for innovation within U.S. business culture, building strategic alliances, and influencing public policy and opinion makers.
Joining NAWBO delivers access to a virtual business institute, chapter resource centers and a plethora of events and conferences.
DreamBuilder
Want to start a business but don't know where to begin? Looking to secure funding but don't have a solid plan in place to convince lenders of your potential? The first step in the process is drafting a business plan, and DreamBuilder helps first-timers create a professional document.
Whether you're looking to write a plan for a new business or adapt something for your current venture, this engaging, multilingual program can help get it done.
Related: Big collection of resources for starting a business
Mentoring and networking programs
If you need a sounding board or want to meet other business owners who are facing similar challenges, here are three groups for you to consider.
SCORE
SCORE is a network of experienced business owners who volunteer to mentor and educate newer business owners, helping them navigate the pitfalls of entrepreneurship. Beyond their database of mentors, SCORE has startup resources specific to women entrepreneurs, including webinars on obtaining funding and overcoming obstacles to success.
Lean In Network
Inspired by Sheryl Sandberg's bestselling book, the Lean In Network offers women access to Lean In Circles (small peer groups that regularly meet in order to learn and grow) and a growing library of educational startup resources. Perhaps most importantly, the nonprofit provides networking opportunities with women in tech, politics and a variety of industries.
Female Founders Association
Galvanized by statistics showing that only 17 percent of startups funded by venture capital firms in 2017 had a female founder, the Female Founders Association is dedicated to boosting that number by connecting female entrepreneurs with investors.
In 2017, only 2 percent of venture capital went to women, but through one-on-one meetings and "office hours," the association looks to change this and give women more investing and funding opportunities.
Related: 5 venture capital firms changing the investment game for women-led startups
Funding opportunities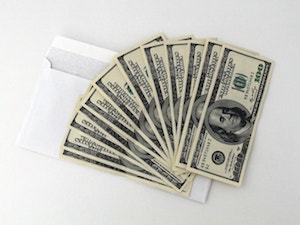 Speaking of funding, now let's cover five sources for loans and grants to help seed and grow your business.
SBA Microloan program
Through a variety of intermediary lenders, the Small Business Administration partially guarantees microloans of up to $50,000 to new businesses. The Microloan program makes of point of lending to women, as well as minorities and veterans. Though you'll need a solid business plan and good credit, SBA microloans are worth the application process, as they're often the most affordable loans on the market.
Accion
Another well-known microlender, Accion is a nonprofit community lender that looks to work hand-in-hand with entrepreneurs to help them achieve success. Its mission includes lending to traditionally disadvantaged populations, and its loans for women-owned businesses go up to $50,000.
Grants.gov
If you're not looking to take on additional debt but still want to get your hands on some working capital, explore the Grants.gov database of federally sponsored grants, which includes grants for small businesses. While grants on this site aren't specific to women, you won't find a larger database of grants for new and small business owners anywhere else.
Related: Do you qualify for these 4 federal small business grants?
InnovateHER Challenge
This SBA program challenges women entrepreneurs to showcase products and services that have a measurable impact on women and families, have commercialization potential, and fulfill a marketplace need. Past finalists range from healthcare and daycare providers to makers of weighted blankets. First- second- and third-place winners receive cash prizes of $40,000, $20,000 and $10,000, respectively.
Amber Grant
Since 1998, Womensnet has awarded one $1,000 grant each month to women entrepreneurs in memory of a young woman named Amber who died before realizing her own entrepreneurial dreams. Now the organization also selects an annual winner to receive an additional $10,000. Past recipients run the gamut from scientific inventors to dog walkers.
Content-based startup resources
Finally, there are organizations producing a ton of information to guide you in your journey. Here are two of my favorites.
Awesome Women Entrepreneurs
This peer-to-peer networking group has a lot to offer members who live near current chapters in places like Virginia and California. If you're not near an AWE meet-up, no worries — you can download or stream the AWE podcast, which delivers inspiring stories of female entrepreneur success. The breadth of industries and startups represented on the podcast ensures that you'll get actionable advice no matter what business you're in.
Related: 5 awesome podcasts for entrepreneurs who want to start, grow or improve their ventures
Girlboss
Sophia Amoruso's Girlboss media platform does it all: There's insightful, funny, vulnerable and challenging blog content; a podcast (Girlboss Radio) packed with interviews with inspiring women founders/entrepreneurs/owners; a grant program; and a community that serves to inform and uplift millennial women.
Take advantage of these startup resources for female founders
Start with these sites, groups, portals and podcasts to get a sense of what startup resources are out there. The women you meet, read about and connect with can introduce you to even more platforms, tools and people to help you succeed in your field and grow as an entrepreneur.